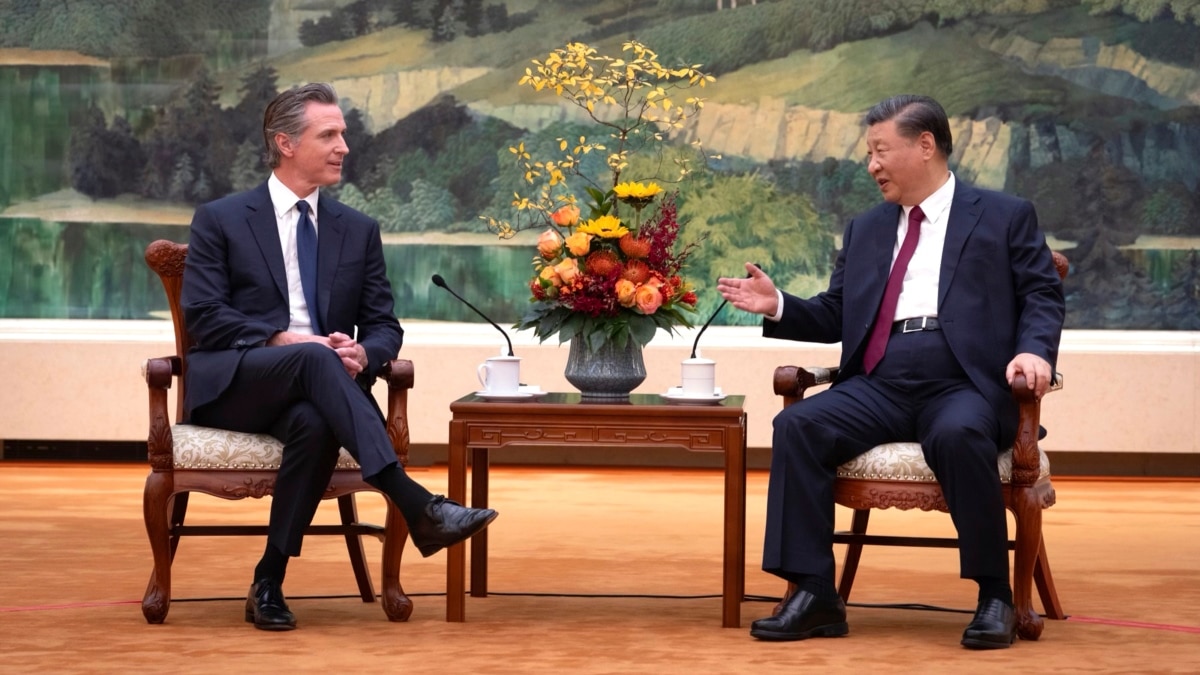 BEIJING —
California Governor Gavin Newsom met Chinese President Xi Jinping on Wednesday to discuss climate change, raising hopes that China and the United States can find common ground ahead of an APEC summit and COP28 climate meeting next month.
Xi and U.S President Joe Biden are expected to meet at the Asia-Pacific Economic Cooperation summit in San Francisco in November, although the meeting has not been confirmed.
Newsom told reporters after the meeting that he had an opportunity to focus more deeply and substantively on the issue of climate with Xi, while they also discussed Israel and the deadly drug fentanyl.
"We're not going to move the needle on climate change unless the United States and China collaborate together," he said.
There were "strategic red lines" in the relationship between the world's top two greenhouse gas emitters, but both sides were capable of managing them, he said.
During their meeting, Xi told Newsom that there was "huge potential" for the two countries to cooperate on green development and addressing climate change, state broadcaster CCTV said.
Xi said climate change could still become a "new bright spot" in the relationship between the two sides.
Climate cooperation between the two countries has been disrupted in recent years, with Chinese officials insisting that climate issues could not be treated in isolation from the broader diplomatic and trade disputes between the two sides.
U.S. climate envoy John Kerry visited Beijing in July to resume formal discussions with his Chinese counterpart Xie Zhenhua following a yearlong hiatus caused by former House of Representatives Speaker Nancy Pelosi's visit to Taiwan, a self-governing island that China claims.
Kerry's three-day visit also included talks with Foreign Minister Wang Yi and Vice President Han Zheng, but he did not meet Xi.
Newsom began his weeklong trip to China on Monday, visiting Hong Kong and Shenzhen before meeting senior officials in Beijing on Wednesday, including Han and Wang.
He also signed a memorandum of understanding with China's planning agency, the National Development and Reform Commission, on climate cooperation.