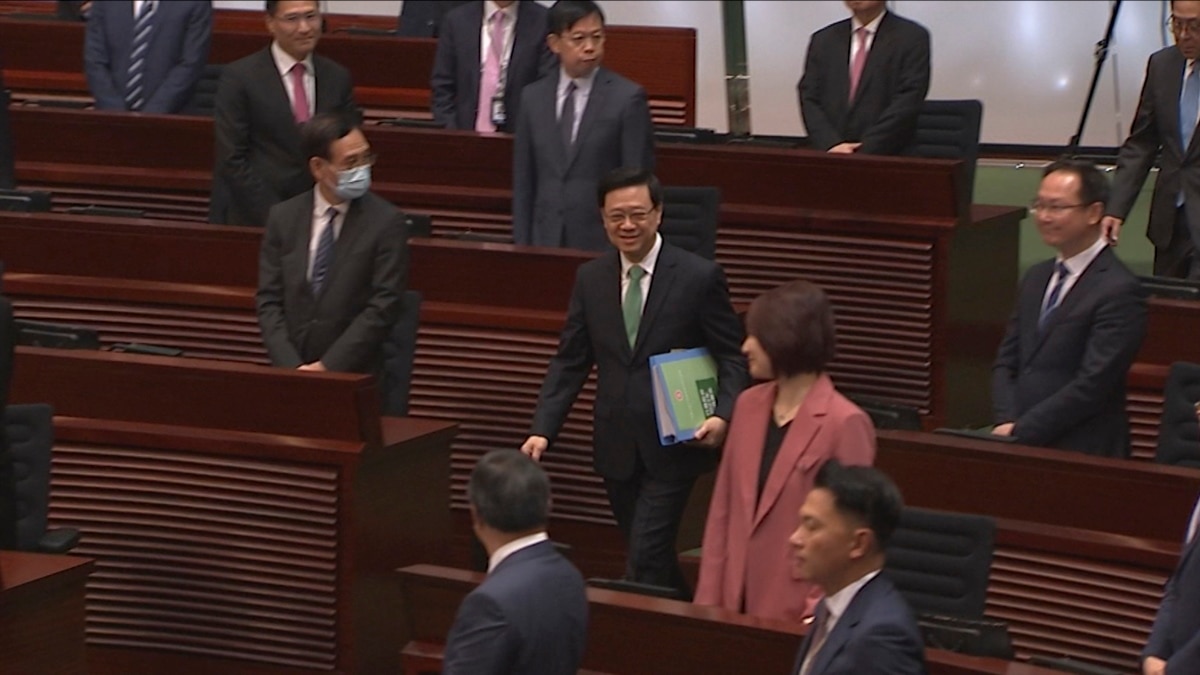 Hong Kong's leader says the semi-autonomous city will pass its own internal security law next year, four years after Beijing imposed its set of draconian laws on the financial hub.
Chief Executive John Lee announced the plan Wednesday during his annual policy address before the legislature.
Hong Kong was engulfed by massive pro-democracy protests in 2019 that often turned into violent confrontations between demonstrators and security forces. Beijing responded the next year by imposing a sweeping national security law under which anyone in Hong Kong believed to be carrying out terrorism, separatism, subversion of state power or collusion with foreign forces could be tried and face life in prison if convicted.
Hong Kong's constitution, known as the Basic Law, requires lawmakers to pass its own national security laws criminalizing such acts as treason and espionage.
"External forces continue to meddle in Hong Kong affairs," Lee told lawmakers.
Lee also announced a plan to revive the city's struggling property sector by cutting in half a transaction tax known as the stamp duty for residents and non-citizens buying their second home. Housing prices in Hong Kong have fallen significantly in recent years as scores of citizens have fled due to a crackdown on pro-democracy activists stemming from the Beijing-imposed national security law, coupled with strict COVID-19 mandates.
Some information for this report came from The Associated Press, Reuters, Agence France-Presse.