The Men's Cricket World Cup – one of the world's most popular sporting events – has touched down in Dharamsala.
On Tuesday, the New Zealand cricket team and their families visited the Dalai Lama at his residence in the city at the edge of the Himalayas that serves as the seat of the Tibetan government in exile.
The visit comes ahead of Saturday's match between New Zealand and Australia. The winner should have the inside track on making it to the final next month in Ahmedabad.
The game will be held at Himachal Pradesh Cricket Association Stadium in Dharamsala, one of the most picturesque cricket stadiums in the country.
Located at an altitude of 1,450 meters (4,760 feet), it features a stunning view of the snow-capped Dhauladhar range.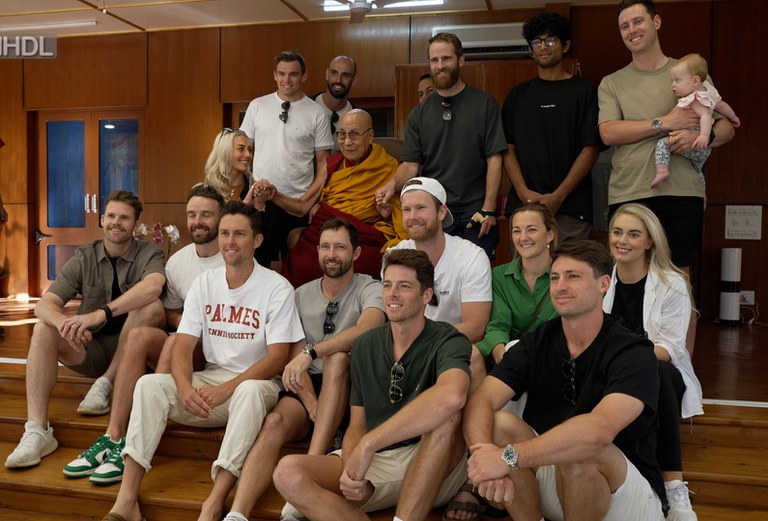 Thousands of pilgrims come to visit the head of Tibetan Buddhism at his residence every year. On Tuesday, smiling team members filed past a seated Dalai Lama, said hello and shook his hand one-by-one.
New Zealand's team captain noted that it was a quick interaction, but he nonetheless felt "fortunate to meet him and be in his presence."
Casually dressed and enjoying the mild weather, the players later posed for a group photo.
"It was pretty cool to be around His Holiness as you hear a lot of stories about him," said Rachin Ravindra, one of the youngest members of New Zealand's squad.
Edited by Matt Reed.