Vietnamese authorities have released independent journalist Mai Phan Loi 18 months before the end of his 45-month sentence, a family friend told Radio Free Asia this week.
Loi was freed on Sunday, the day U.S. President Joe Biden arrived in Hanoi for two days of meetings with Vietnamese leaders.
Loi, the chairman of the Scientific Council of the Community Education and Communication Center, was arrested in June 2021 on charges of "tax evasion."
Prosecutors alleged he instructed his subordinates not to declare funds received from abroad, worth nearly US$83,000.
In the trial in early 2022, he was sentenced to 48 months in prison but the sentence was reduced after an appeal.
His release was a surprise to Loi and his family, a friend and social activist who wished to remain anonymous for safety reasons told RFA Vietnamese.
"He was told by the prison to undergo procedures and leave the prison early on Sunday morning and his family was completely uninformed about his return," the friend said.
The friend said he believed the U.S. president's visit brought about Loi's release because the U.S. Embassy had campaigned on his behalf.
The U.S. State Department's 2022 human rights report mentioned Loi and three other civil society leaders detained by the Vietnamese government for tax evasion. It cited human rights organizations that said the charges were trumped-up as a means of suppressing freedom of speech.
RFA emailed the U.S. Embassy in Hanoi and the U.S. Department of State with a request for comment on Loi's release but did not immediately receive a response.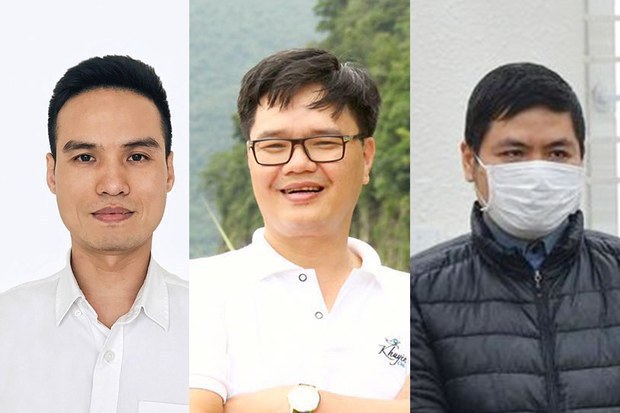 Loi, 52, is one of five leaders of legally registered civil society groups arrested recently on charges of "tax evasion" under Article 200 of the Criminal Code.
The others are Nguy Thi Khanh, who won the 2018 Goldman environmental award; lawyer Dang Dinh Bach; environmental campaigner Hoang Thi Minh Hong; and Bach Hung Duong, director of the Center for Media in Educating Community (MEC).
Loi established MEC in 2012 with two others after a career in newspapers.
He and lawyer Dang Dinh Bach were members of Vietnam's Consulting group on the Free Trade Agreement with the European Union (EVFTA).
Both were arrested in mid-2021 after applying to join the VNGO-EVFTA Network, a group of seven community service organizations established to coordinate EVFTA-related activities.
After Loi was arrested, several Western governments and many international human rights organizations called for his release.
The United Nations Working Group on Arbitrary Detention issued a document saying his arrest and sentencing were arbitrary and urged Hanoi to release him.
While Loi is now free, the other activists have been less fortunate, in particular Dang Dinh Bach.
Bach is serving a five-year prison sentence in Nghe An province and was recently beaten up by prison guards after telling his wife he had been threatened by other inmates.
Translated by RFA Vietnamese. Edited by Mike Firn and Taejun Kang.