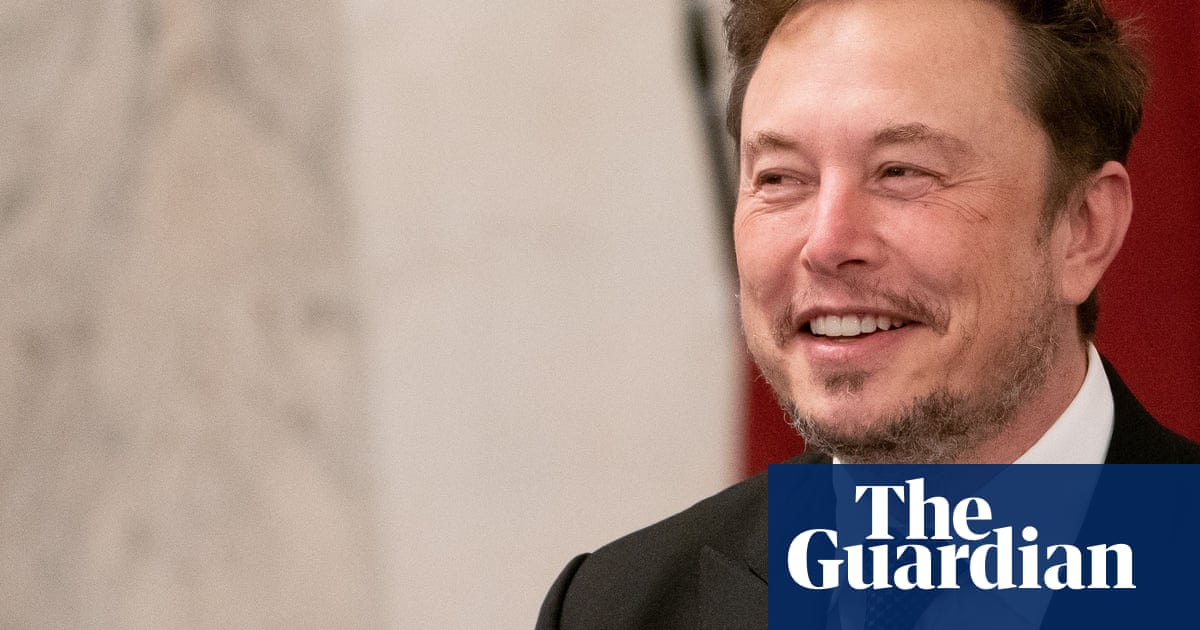 Taiwan is "not for sale", the island's foreign minister has said in a stern rebuke to Elon Musk, who asserted Taiwan was an integral part of China, again wading into the thorny issue relations between Beijing and Taipei. His comments came as dozens of Chinese warships and planes were detected near Taiwan for suspected military exercises.
Musk, the billionaire owner of the social media platform X formerly known as Twitter, as well as the Tesla electric car company and SpaceX, made the comments to the All-In Summit in Los Angeles uploaded to YouTube this week.
"Their [Beijing's] policy has been to reunite Taiwan with China. From their standpoint, maybe it is analogous to Hawaii or something like that, like an integral part of China that is arbitrarily not part of China mostly because … the US Pacific Fleet has stopped any sort of reunification effort by force," he said.
Taiwan foreign minister Joseph Wu, in a post on X late Wednesday, responded that he hoped Musk could ask China to "open @X to its people". China blocks X, along with other major western social media like Facebook.
"Perhaps he thinks banning it is a good policy, like turning off @Starlink to thwart Ukraine's counterstrike against Russia," Wu added, referring to Musk's refusing a Ukrainian request to activate his Starlink satellite network in Crimea's port city of Sevastopol last year to aid an attack on Russia's fleet there.
"Listen up, Taiwan is not part of the PRC & certainly not for sale!" Wu said, using the acronym for the People's Republic of China.
This is not the first time Musk, who has a large Tesla factory in Shanghai, has riled Taiwan.
Last October, he suggested that tensions between China and Taiwan could be resolved by handing over some control of Taiwan to Beijing, drawing a similarly strong reprimand from Taiwan.
Beijing claims Taiwan is a province of China and Xi Jinping has pledged to annex it, by force if necessary. Taiwan's democratically elected government, its major opposition parties, and a growing majority of Taiwan's people reject the prospect of Chinese rule.
In response Beijing has increased pressure on Taiwan, through economic, diplomatic, and military means. This week has seen the largest scale Chinese military activity near Taiwan since major drills in April.
The People's Liberation Army sends near daily incursions of planes and ships towards Taiwan, frequently entering its air defence identification zone and crossing the median line of the Taiwan Strait. On Thursday Taiwan's defence ministry said it had detected 68 aircraft and 10 ships around Taiwan in the previous 24 hours, including 40 aerial crossings of the median line.
Illustrated flight paths from recent days show unusual activity, with longer time spent traveling on Taiwan's side of the line, and apparent accompaniment of a PLA carrier strike group which passed Taiwan's southern point into the western Pacific. A second group of ships traveled across its northern point, and was on course to join the strike group, analysts said.
Japan's ministry of defence on Wednesday evening reported the Shandong, one of the PLA's two aircraft carriers, was at a location southwest of Taiwan's main island, close to the Philippines.
The suspected military exercises – which have not been announced by Beijing or the PLA – are potentially in response to recent activity in the region by the US and Canadian navies, and joint exercises with other US allies including the Philippines.
On Wednesday Chen Binhua, a spokesperson for Beijing's Taiwan Affairs Office, accused the US and Taiwan of collusion to strengthen Taiwan's defense capabilities. Chen said such moves only serve to increase the dangers faced by the island, China Daily reported.
Reuters contributed to this report