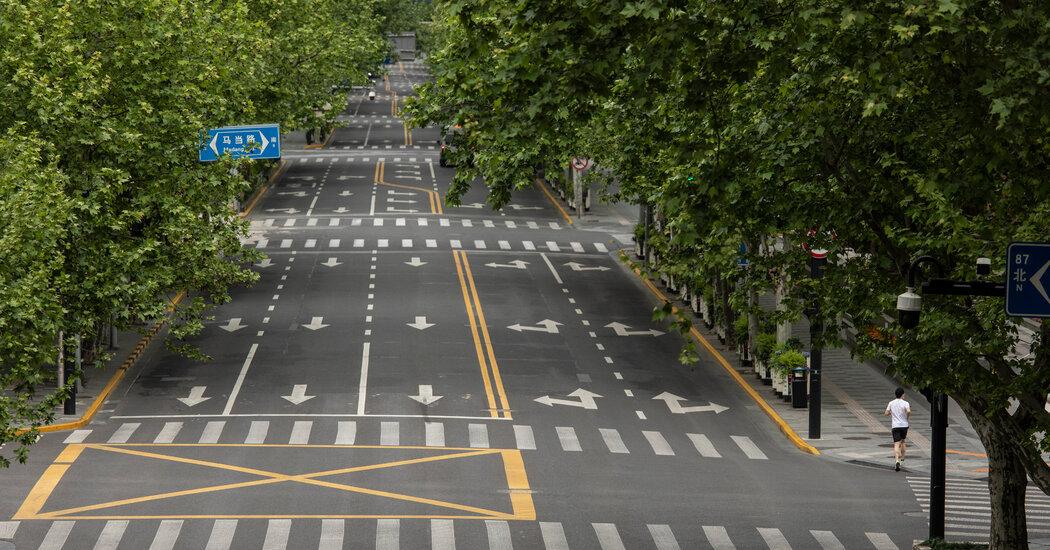 For a long time during the coronavirus pandemic, China's aggressive approach to stamping out cases worked. It has kept deaths from Covid-19 much lower than the rest of the world, most notably in comparison with the United States.
But in recent months, that approach, called "zero Covid," seemed increasingly outdated. China's residents were still subject to snap lockdowns, mass testing and harsh quarantines while the rest of the world adapted to living with the virus. Frustrated citizens demonstrated on the streets in late November, some even calling for the Communist Party and its leader, Xi Jinping, to step down.
On Wednesday, the party rolled back some of the strictest restrictions in a dramatic reversal. But that easing came long after the policy had caused social and economic turmoil in China.
The following photos illustrate life this year in Beijing, Shanghai and Shenzhen, some of the country's biggest cities, beginning with the row of plastic barriers that closed off an area of a park in Shenzhen in November.
Workers in Shenzhen fumigating a manhole in November.
A Shanghai office building converted into a temporary isolation center in April.
A coronavirus testing booth in Shanghai in December.
The second night of Shanghai protests in November drew a heavy police presence.
A Shanghai building under lockdown in March.
A temporary isolation point for people with Covid in Shenzhen in November.
A fenced-off Shanghai neighborhood in April.
A child and his grandparents registering at a testing site in Shanghai in April.
Health workers in Shanghai directing residents at a community testing center in March.
A man in Beijing getting a coronavirus test in September.
An exhausted worker in Shanghai in March.
Wooden boards walled off a Shanghai neighborhood in March.
A woman exercising while in isolation in Shanghai in April.
Quarantine workers near a Shanghai neighborhood that had just been ordered to lock down in March.