Florida Governor Ron DeSantis focused on the challenge presented by China in a foreign policy address, saying the country posed a "formidable threat" to the US and accusing Beijing of contributing to global instability through its economic links to Russia and Iran.
"China is the key player behind both of those foreign conflicts," DeSantis said Friday, linking Beijing to the war in Ukraine and the Israel-Gaza conflict, in an address at the Heritage Foundation, a conservative think tank in Washington.
"The CCP is keeping both Iran and Russia afloat financially," he said referring to the Chinese Communist Party. "China is purchasing massive amounts of Iranian oil on the black market, thereby enriching mullahs and Russia is selling China gas and much, much more and that is bolstering Russia's war machine."
DeSantis said those conflicts will ultimately harm US interests to China's gain.
"Lengthy conflicts, particularly between Russia and Ukraine will ultimately benefit China because it will distract America and it will deplete our already dwindling Western weapons and ammunition stockpiles," he said.
The US response to China dominated DeSantis's remarks, the latest in a series of policy addresses aimed at gaining traction for his struggling 2024 Republican presidential bid.
DeSantis said he would reorient US policy to prioritise the Indo-Pacific region if elected. He called for "hard power" to deter China from attacking Taiwan, vowing to build up the US Navy to 355 ships by the end of a first term with the aim of 385 ships by the end of a second term and a pathway to a 600-ship fleet within the next 20 years.
Beijing regards the island as a breakaway province to be brought under mainland control – by force, if necessary. Many countries, including the US, do not officially recognise Taiwan as an independent state but oppose the use of force to change the status quo.
The governor also said he would reform export controls to prevent China from obtaining emerging technologies and working with allies to build supply chains to avoid reliance on Chinese markets for the critical natural resources needed for hi-tech manufacturing.
DeSantis has called for creating a critical mineral strategic reserve to make the US less reliant on China for the raw materials needed for hi-tech manufacturing. He also touted his energy agenda, which calls for boosting US domestic production to ease reliance on other countries.
US President Joe Biden's administration has also sought to find alternative sources of critical minerals, including agreeing to step up cooperation with Australia this week on investments in that area. Biden has also tightened export controls aimed at restricting China's access to advanced semiconductors and chip-making technology.
Friday's speech also afforded DeSantis the opportunity to stem the momentum of former United Nations ambassador Nikki Haley, one of his chief rivals for the nomination, whose own rise in the polls has been fuelled in part by her expertise on foreign policy.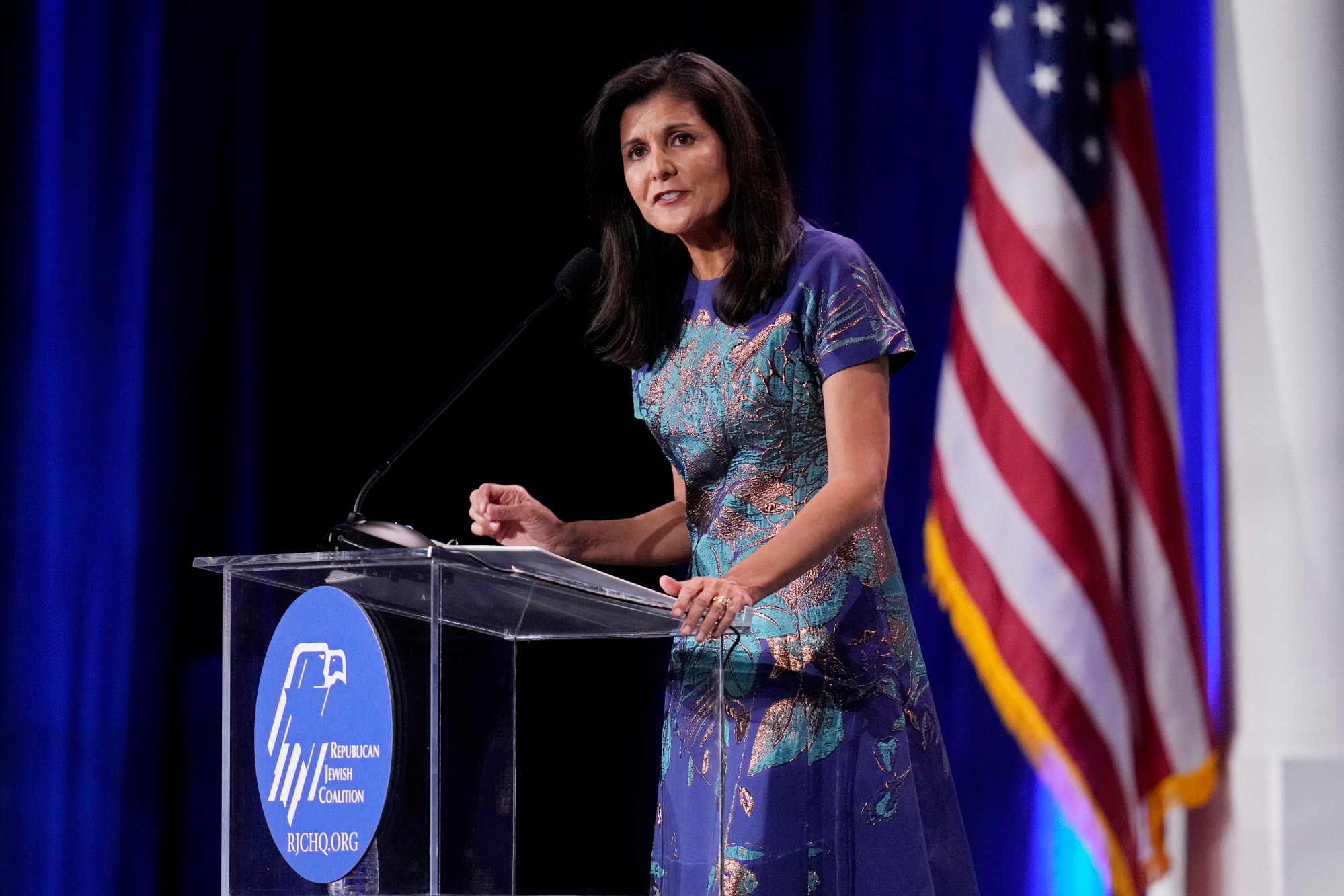 Haley, seen as one of the most experienced Republican contenders on foreign policy matters, showcased her chops in the first two Republican debates where she assailed her rivals on stage as she called for maintaining US support for Ukraine's defence and adopting a tougher stance against China.
Those strong performances have fuelled Haley's bid, with polls now showing her in third place behind only former US president Donald Trump, the front runner, and DeSantis, according to the RealClearPolitics average of national polls.
More troubling for DeSantis, she now leads him in two early voting states, New Hampshire and her home state South Carolina, and has closed the gap in Iowa.
Haley and DeSantis have clashed over Biden's response to the deadly attack on Israel by Hamas – a group designated a terrorist organisation by the US and European Union – that saw over 1,400 people killed and more than 200 taken hostage.
DeSantis says the US should not accept refugees from Hamas-controlled Gaza, which is being hit by retaliatory air strikes by Israel before an expected ground invasion. Authorities in the enclave say the strikes have killed thousands of people.
The super PAC allied with DeSantis has run ads saying that Haley backs allowing Palestinian refugees into the US. Haley has denied those claims, accusing the DeSantis camp of misconstruing her words.
DeSantis, though, focused his criticism Friday on Biden, saying the president had empowered Iran with sanctions relief that fuelled the attacks by Hamas on Israel and that the president had not done enough to deter Russian aggression against Ukraine.
"American power is on the decline," DeSantis said.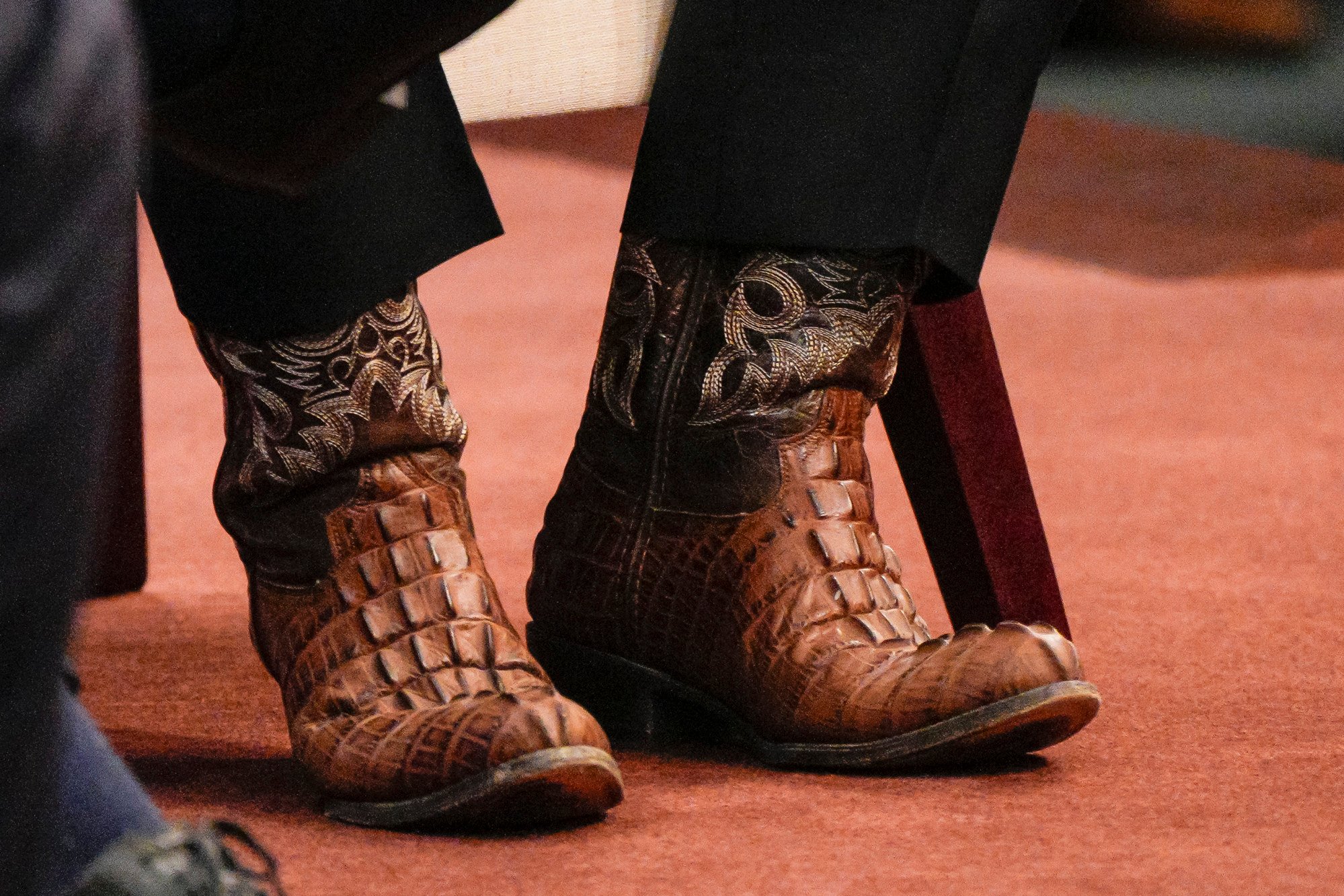 Both DeSantis and Haley have criticised Biden over the release of US$6 billion in Iranian oil money that was part of a prisoner exchange agreement and intended for humanitarian purposes.
The two presidential contenders say any funds for Iran or even for Palestinian civilians in Gaza could end up going to Hamas, bolstering the militant group.
The US Treasury Department has reached an understanding with Qatar to hold off on distributing that revenue, according to a person familiar with the matter, as the Biden administration probes Iran's potential involvement in the Hamas attack.