With its steep red-tiled roofs, signs pointing to the Bierplatz and loudspeakers playing The Blue Danube, Taicang's new town square feels like a version of Germany from someone's imagination.
Over three decades this city 50km from Shanghai has become a favoured place to invest for German businesses seeking growth in the world's second-largest economy. Many are family-owned and often highly specialised Mittelstand businesses of the type that have powered German exports and built the country's reputation for high-end manufacturing.
Today, business ties between Germany and China are frayed, with Berlin warning of the need to "de-risk" exposure. In China, a heightened focus on national security has increased scrutiny of foreign companies across various sectors, adding to a sense that collaboration with Beijing is transitioning into rivalry.
But more than 400 German companies clustered in Taicang show the interdependence that persists between China and Europe's largest economy even as geopolitical tensions worsen.
"Companies are not leaving Taicang as far as I know," said Marieke Bossek, head of the German Centre for Industry and Trade in the city. "The general managers here, they continue their business not thinking about leaving."
Still, Bossek noted that some of those companies' headquarters were hesitant over further investment. "Some companies, they hold back investment because they want to see where it's going, others they still produce because they produce for the Chinese market," she said. "It really depends on [the] industry".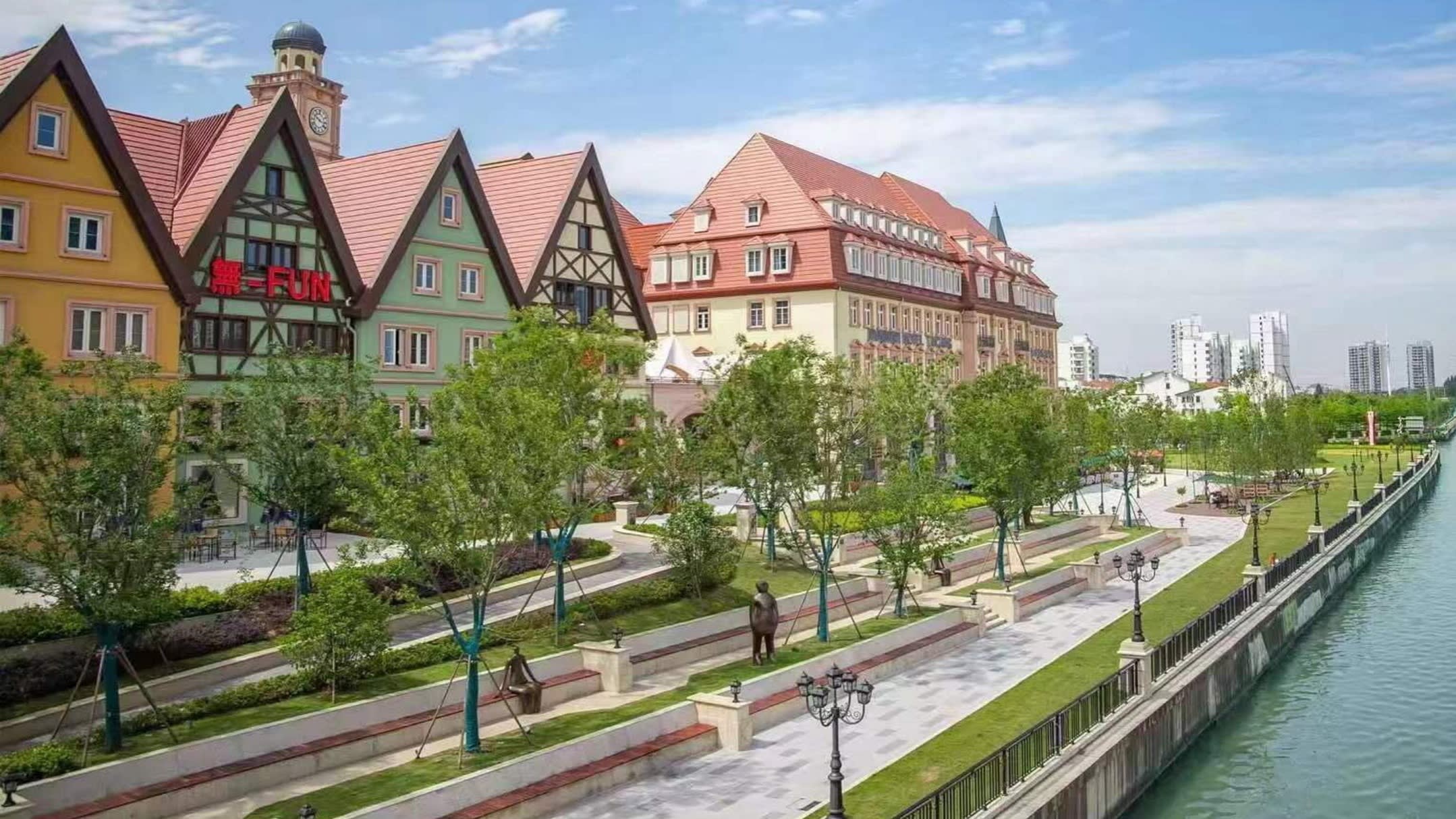 Germany's presence in Taicang dates back to a visit in 1993 by Hans-Jochem Steim on behalf of Kern-Liebers, a Black Forest-headquartered supplier to the auto, textile and consumer industries. Steim opened a factory and more companies followed. "I never saw a town growing so quickly . . . as Taicang," he said on a return visit this year.
Richard Zhang, who worked for Kern-Liebers and is now head of the Taicang Roundtable, a group of more than 100 largely German businesses, said the town — which as of 2019 had a population of half a million — was attractive in part because of its smaller size.
The German companies here "are used to life in this kind of small town", he said. "If you come to Taicang [and] you have a problem, you can go to the mayor," he added. "If you go to Shanghai and you have a problem, you can wait in [a] long queue."
But Zhang admits that businesses in the city have suffered this year as China struggles to bounce back from the pandemic, with growth slowing and consumer confidence fragile.
"It's not a very good time in terms of business, in terms of overall economics," he said. A European Chamber of Commerce report released this week noted that "many companies experienced an outflow of foreign workers" during the pandemic.
A large number of German companies in the city are also part of an automotive supply chain that has come under intense scrutiny. The European Commission, the EU's executive arm, last month announced an investigation into Chinese EV makers' cheap imports, prompting fears of a response from Beijing.
Beyond the sudden shock of more regulatory interventions, German and other foreign businesses now also face greater competition from within China.
Willi Riester, the chief technology officer in China at Chiron, a family-run maker of machine tools, said that 15 years ago local competition was rare and "not really able to produce and engineer machines at our level, at that time".
Today, "we have more and more local competition," he said. "There will in future still be a hub of German companies, but there will be more and more Chinese [companies]."
Only two of Chiron's 190 employees in Taicang are German. Riester said the company's local R&D department — made up of Chinese staff — had gained an edge over the German headquarters in the field of electric vehicles, where China is now the world's leading producer.
Christian Sommer, head of the German Centre for Industry and Trade in Shanghai, also acknowledged that Chinese competition was "stronger and will get stronger in future".
But he argued that "Germany is very well positioned to keep the high-value chain under control to a certain extent". Taicang had "always managed to develop new industry", he added, pointing to opportunities in China's aerospace sector.
Whatever the geopolitical tensions at international level, Taicang's authorities — as with other local governments in China — are still trying to attract more foreign investment. They aim to address a slump in confidence and new overseas funding that arose under Covid restrictions and has persisted months after they were brought to an end.
A Taicang government delegation has been to Germany twice in the past year, according to Bossek, including a trip to Stuttgart, the headquarters of some prominent German companies including Mercedes-Benz.
"I have the feeling everyone is trying to get back to the good business relationship they had before [Covid]," she said.
But Sommer said it was now clear that political differences would continue between China and the west — and suggested businesses from Germany and elsewhere would have to accommodate those differences.
"The system of China will not open up in a way that we westerners would like to see, in particular in regard to politics," he said. "So now we have to simply acknowledge [how we co-operate] in a world with different systems."