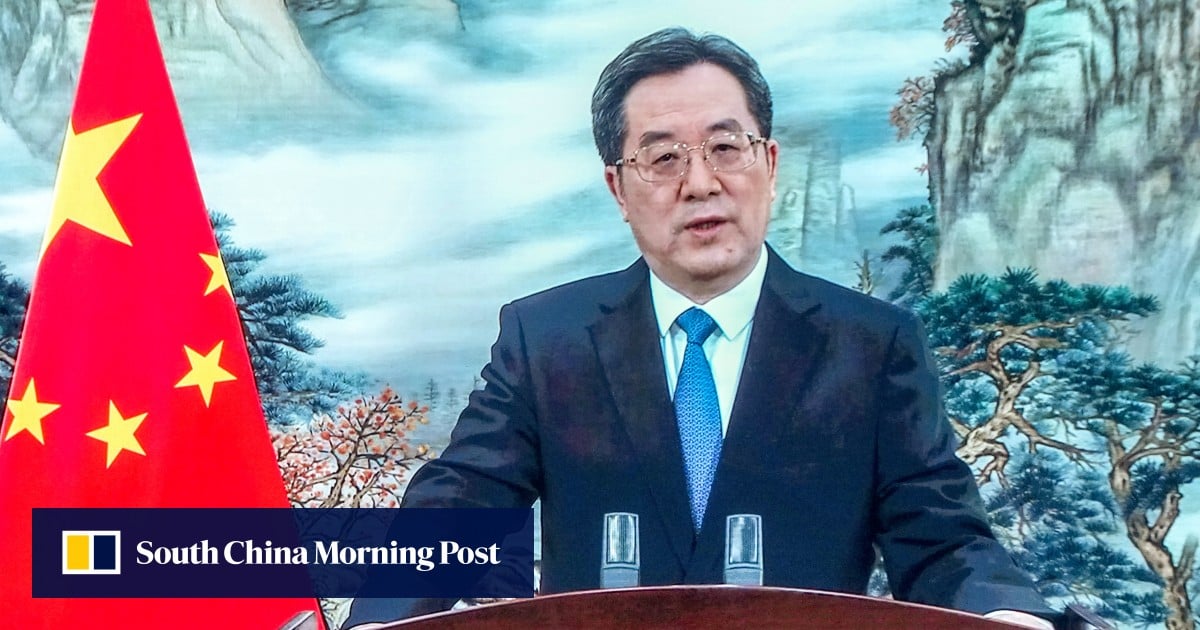 Ding Xuexiang
, the sixth-ranked member of China's ruling
Communist Party
, delivered comments at a high-level summit hosted by the Hong Kong government, signalling he is the leader in charge of the party's top body for Hong Kong and Macau affairs.
Ding delivered a pre-recorded video message to the audience at the opening ceremony of a two-day forum on the
Belt and Road Initiative
, Chinese President Xi Jinping's flagship infrastructure investment project, in Hong Kong on Wednesday.
In his first ever speech to the city, Ding expressed support for maintaining Hong Kong's unique status and praised the city's work related to the belt and road. He was the most senior Beijing leader to speak at the event.
Ding was made executive vice-premier in March following the party's twice-a-decade leadership reshuffle.
At the annual session of China's parliament in March, Beijing revealed its plan to restructure its top office overseeing Hong Kong and Macau affairs amid growing national security concerns and heightened geopolitical tensions. The office is headed by Xia Baolong and now answers directly to the party rather than the State Council, China's cabinet.
Though Beijing does not officially announce how work is distributed among members of the
Politburo Standing Committee
, analysts have speculated that Ding had taken the helm on Hong Kong and Macau affairs based on his attendance at events and public events.
His high-profile presence at the Hong Kong summit was the clearest sign yet that he is the top leader in charge of the party's Central Leading Group on Hong Kong and Macau Affairs, the de facto highest decision-making body for the two special administrative regions.
Ding was confirmed as the sixth-ranked member of the powerful seven-man Politburo Standing Committee during the
20th party congress
in October of last year.
Following the parliamentary session in March, the new Hong Kong and Macau Work Office of the Communist Party Central Committee, formed through an expansion of the Hong Kong and Macau Affairs Office under the State Council, functions as a secretariat to carry out decisions made by Ding's leading group.
As Xi's former chief of staff, Ding has
accompanied him on most of his trips
in recent years, including as part of a small entourage that travelled to Hong Kong for the 25th anniversary of the city's handover in July 2022.
Before being named Xi's chief of staff in 2017, Ding spent two decades in various positions overseeing party affairs in Shanghai and Beijing.