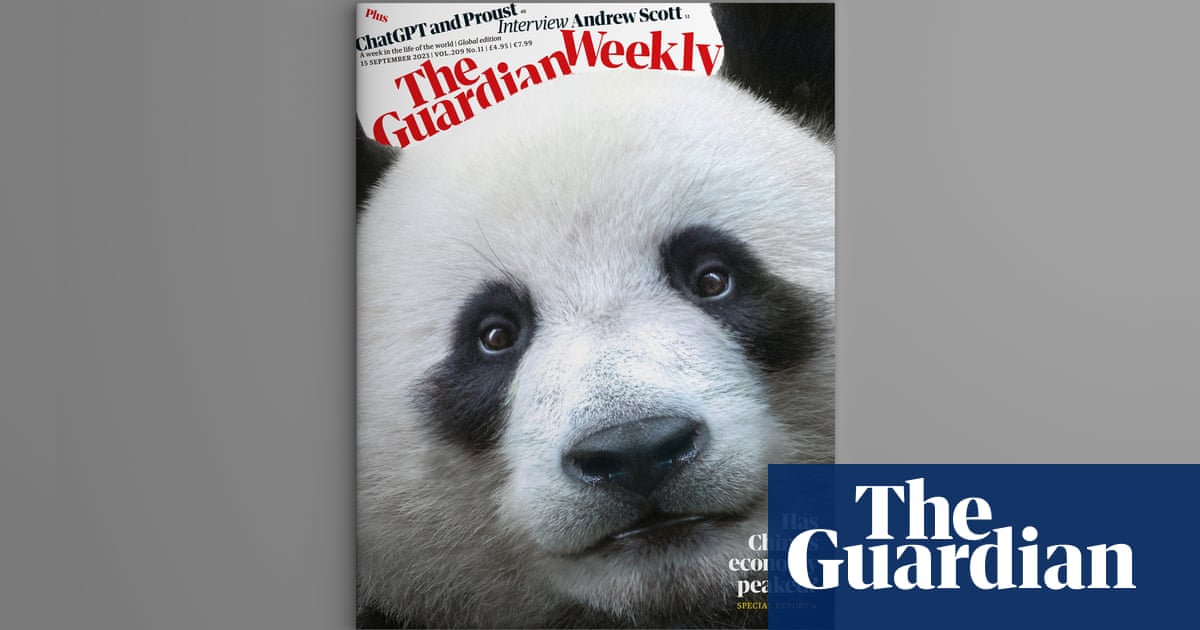 Often depicted as an angry dragon, China's current circumstances called for a more melancholic take on the Guardian Weekly's cover this week.
Much of the world's attention towards the world's second-biggest economy of late has focused on its geopolitical ambitions, but a picture is emerging from within the country that could have equally profound consequences. A Covid-battered economy – tainted by slowing demand and a deepening property crisis – coupled with an ageing population, have left many analysts wondering if China's economic rise is stalling.
Set against increasingly cool relations with the west, Amy Hawkins looks under the lid of the country's economy and asks, are we reaching peak China?
Desperate searches for survivors continued in Morocco's Atlas mountains after last Friday's 6.8-magnitude earthquake, which killed thousands of people. Peter Beaumont reports from remote villages devastated by the country's deadliest quake in six decades.
A worse disaster still appeared to be unfolding further along the north African coast in Libya, where up to 10,000 people were feared missing after flooding caused by the collapse of two dams. Details were only just emerging at the time of the Weekly going to press on Tuesday, but you can find the latest updates here.
First there were the bewildering DNA test results, then the long-forgotten fertility blog. Jenny Kleeman tells the remarkable tale of a discovery that would change the lives of two American families for ever.
Also in Features is American author Elif Batuman's entertaining account of what happened when she asked the AI chatbot ChatGPT for assistance with a quote from Proust, leading her down a digital rabbit hole she never could have foreseen.
In our Opinion pages, Nesrine Malik writes on the new desert megacities concreting over the Middle East's past, while Marina Hyde questions whether Elon Musk is the tech deity the world really needs. And, as the UK's science community celebrates rejoining the Horizon EU research programme, Simon Jenkins says the move offers hope for repairing more of the self-inflicted damage of Brexit.
Finally, our Letters page this week includes interesting readers' contributions on women in Afghanistan, migration and the carbon footprint of mass tourism. We'd love to hear and publish your views on this week's magazine – drop us a line here.
Get the magazine delivered to your home address