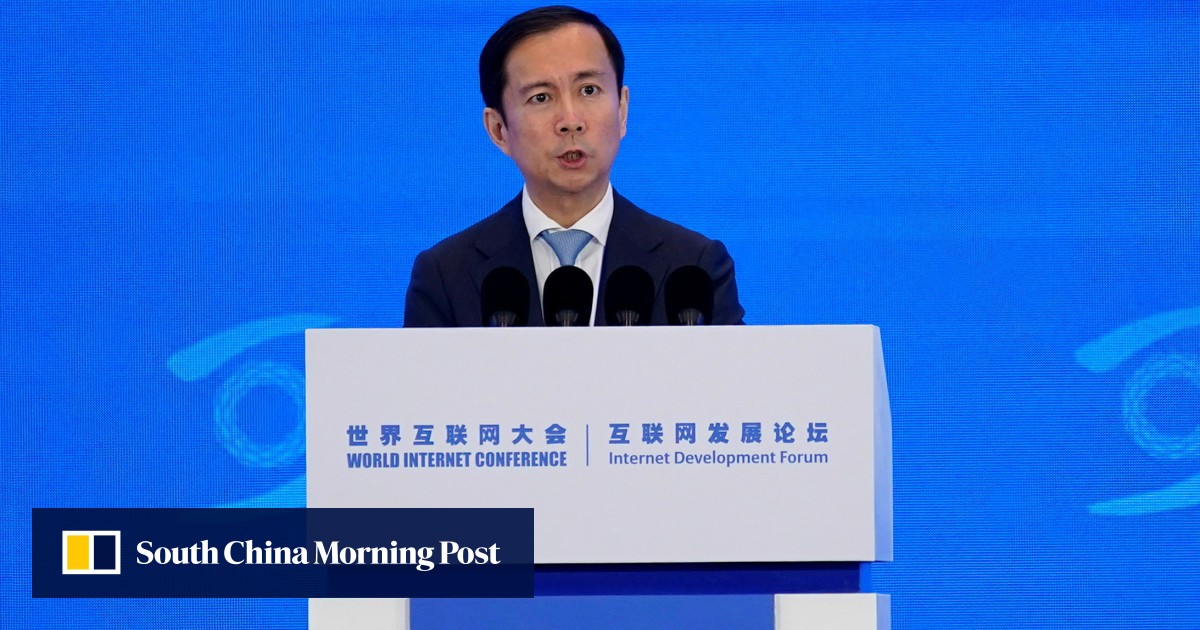 Former
Alibaba Group Holding
chairman and CEO Daniel Zhang Yong is stepping down as head of the e-commerce giant's cloud division, a move that comes as a surprise the same day he was scheduled to hand the reins of the parent company to co-founder
Joseph C. Tsai
, who has taken over as chairman.
Alibaba's new CEO Eddie Wu Yongming, who like Tsai assumed his new role on Sunday, has also take over for Zhang as acting chairman and CEO of Alibaba Cloud Intelligence Group on the same day, according to an Alibaba spokesperson.
Alibaba, which owns the South China Morning Post,
announced in June
that 51-year-old Zhang would resign as Alibaba CEO and chairman, but would stay on as head of the cloud unit "given the importance of Alibaba Cloud Intelligence Group as it progresses towards a full spin-off". Zhang took over as Alibaba CEO in 2015 and as chairman in 2019.
"Four years ago, when [Alibaba founder] Jack [Ma] passed the chairmanship torch to Daniel, he set in motion our commitment to an institutionalised succession system that supports a sustainable enterprise for centuries," said Tsai, who is also chairman of the Post, in an internal letter to Alibaba employees on Sunday. "Today, Daniel has entrusted that torch to Eddie and me under the continuity of our system for leadership succession."
He also said the company decided it will "invest US$1 billion in a technology fund" established by Zhang. "The fund will support Alibaba's strategy of investing for future growth and continuing to develop our technology ecosystem," Tsai said, adding that Alibaba Partnership will give Zhang the distinguished title of "Aliren Emeritus", a first for the company.
Alibaba "will continue to execute its previously announced plan to spin off Alibaba Cloud Intelligence Group under a separate management team to be appointed", the spokesperson said.