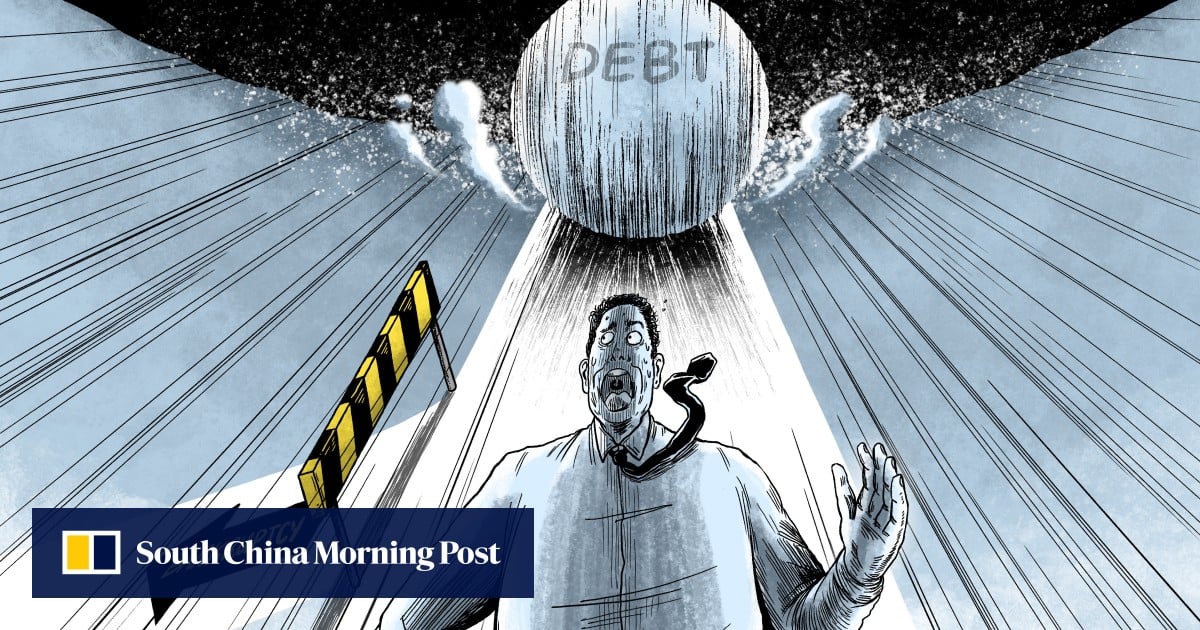 Shenzhen, the metropolis located a 130km (81-mile) drive from Guangzhou, is the only place in all of mainland China where local residents
can file for personal bankruptcy
, as a pilot scheme was launched there in March 2021.
Contending that a bankruptcy law that doesn't cover individuals is a "half-baked law", legal professionals have been calling for Shenzhen's scheme to be extended to the entire nation, giving people the chance to emerge from debilitating debt with a fresh start.
This is particularly important for the millions of so-called microbusinesses run by individuals or small families that are struggling in the current economic downturn, and for the
fostering of entrepreneurship
and creativity that Beijing has been seeking, they said.
But perceived obstacles, including a lack of public understanding, government support and professional services, suggest that progress may be slow.
In Chen's case, perhaps it would have given her the chance to live more fulfilling final years, as she first submitted her bankruptcy application in 2019. Her lawyer said Chen was a senior foreign-trade saleswoman earning about 10,000 yuan (US$1,370) a month.
"She originally intended to willingly go bankrupt and pay back the money slowly, if the high interest rate could be stopped or exempted," Luo said.
If successful, Chen would have had her remaining debt forgiven after a liquidation of her assets, with a cash-repayment amount based on her income for a fixed period of time – three years under the Shenzhen scheme.
And her 33 creditors, including banks, microfinance firms and online loan companies, would have had a chance to get some repayment while being prevented from taking legal action against her.
But now, with her death, what she leaves behind will be used to repay the debt, and her family could be persecuted for the unpaid sum, as a traditional belief that "the son must pay his father's debt" still prevails in Chinese society, Luo said.
Li Shuguang, a professor from the China University of Politics and Law who engaged in the drafting and amendment of the Enterprise Bankruptcy Law, said that while giving "honest but unfortunate" debtors a second chance and offering a "stable expectation" for creditors, a personal bankruptcy law is also a fundamental component of
common prosperity
– a repeated goal of President Xi Jinping that aims to put more money in the hands of low-income groups while reducing regional pay disparities.
Freeing such debtors from some of their debt burden could help resolve many social conflicts stemming from outstanding payments, while making people less likely to turn to crime in desperate times, he noted.
"When people can't get help from social insurance in time, or they are already in heavy debt before an accident happens, a personal bankruptcy system is needed to supplement to the social security network," he said, adding that personal bankruptcy is an important component of most market economies.
In the United States last year, annual bankruptcy filings totalled 387,721, and 374,240 were non-business filings, mostly by individuals, according to figures released by the Administrative Office of the US Courts.
Zhong Jian, a senior partner with the Beijing-based Zhong Yin Law Firm, and a specialist on non-performing assets and debt recovery, said that for China, "in the current economic downturn or even a recessionary cycle, the problem of individual and household indebtedness is bound to become more prevalent, and the promotion of this system becomes even more necessary for the economy as a whole".
China had 52 million micro, small and medium-sized enterprises (SMEs) by the end of last year, according to government data, and many are solely funded by individual families, using personal assets and loans.
"Behind every business is an entrepreneur," Professor Wang Xinxin, an economic law and bankruptcy expert at Renmin University, told the official China Newsweek last month.
In many cases, "once a business is in financial trouble, the owner will be so, too", Wang said. "Without a personal bankruptcy scheme to rescue the entrepreneur, the bankruptcy proceeding of the company will not go smoothly."
Raymond Zheng, who owns a piling company in Guangzhou that has amassed considerable debt amid the country's ongoing property crisis, is among those who are being dragged down by their businesses.
"What I want most now is for my company to go bankrupt, and I even hired a bankruptcy law firm for this purpose, but the court refused to accept my application," he said, adding that failing to declare bankruptcy "makes my debts keep snowballing".
Feeling like he was falling into a "bottomless abyss", Zheng's personal credit rating also took a big hit as he defaulted on payments to third parties. Now he is restricted from borrowing money, using a credit card or even buying a plane ticket, under China's credit system.
Many local authorities appear unwilling to see an increase in local bankruptcy applications, regardless of individuals or companies, said Luo, the Guangzhou-based lawyer.
"It represents a deterioration of the business environment for their authorities," she said.
In addition, from the perspective of safeguarding the interests of creditors, especially government-backed banks, local courts lack motivation to promote personal bankruptcy, Luo added.
The Shenzhen Intermediate People's Court received more than 1,600 applications for personal bankruptcy between March 2021 and early June this year, and more than 70 per cent of them were declined because the applicants failed to qualify or provide all of the required documents, China Newsweek reported last month.
Its regulations prescribe that applicants must have lived in the city and paid social security contributions there for at least three years, to prevent residents of other areas from flocking to Shenzhen to take advantage of the pilot scheme.
China's traditional attitude that emphasises good faith, as represented in another old saying – "a murderer must pay with his life as a debtor pays with money", is another setback.
"The rule of law is especially important amid such a culture. We need to build normal social expectations and give financially distressed people hope to carry on," Professor Li said.
There are a series of technical issues that may hinder the enforcement of personal bankruptcy in the existing environment, he said, including an immature personal credit system, a large volume of transactions in cash that are untraceable, and the difficulty in differentiating separate property from community property when it comes to couples.
In the US, federal law requires individuals to report cash payments in excess of US$10,000 to the government, whereas there are no such rules in China, he noted.
Zhong, the lawyer, also pointed to a lack of market-oriented professional services catering to bankruptcy proceedings.
"In most personal bankruptcy cases, the amount involved is generally small – meaning the attorney fee would be low, but they are in fact complex to handle," he said.
Speaking for the late Chen's husband, her lawyer said he was still considering whether to inherit her property, as doing so would require taking over her debt.
"In fact, she left almost nothing," Luo said. "If he doesn't choose to inherit, then he won't be responsible for the debt."
But even though her family would be legally absolved from the debt, "there's no way to avoid possible harassment" from individual creditors or microfinance firms, she added.