US semiconductor research firm TechInsights said in a report that SMIC made the Kirin 9000s via its 7-nanometer process, known as the N+2 node, fuelling speculation that the chip maker was helping Huawei clandestinely overcome stifling US tech sanctions.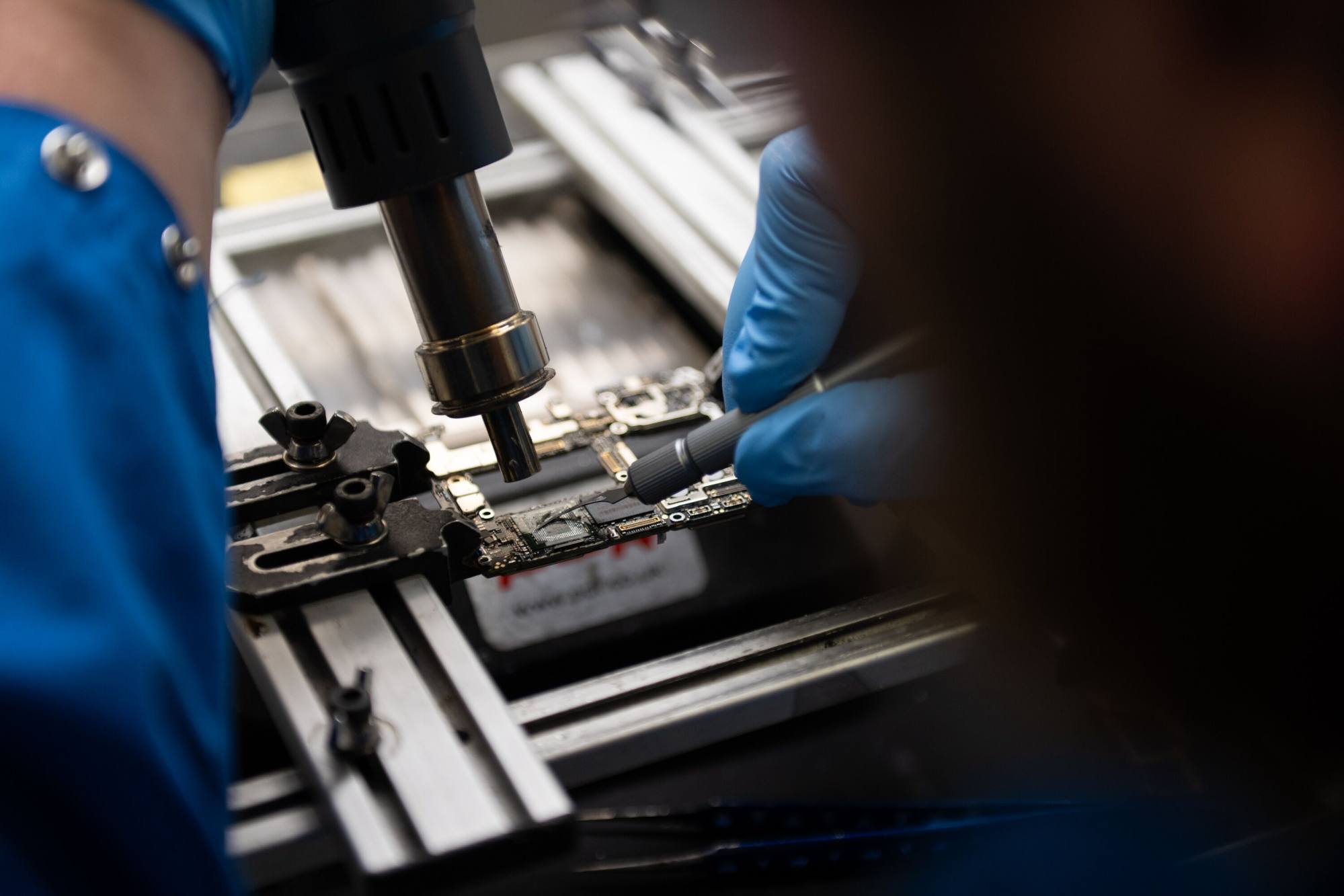 That breakthrough in developing a new 5G processor in mainland China is expected to not only prompt another round of investigation by Washington, but also intensify the
US-China tech war
.
It could also spark more debate in the US about the effectiveness of sanctions, Jefferies equity analyst
Edison Lee
said in an interview on Tuesday.
Since 2019, Washington has restricted Shanghai-based SMIC's access to extreme ultraviolet lithography systems, the world's most advanced chip-making equipment that are solely produced by Dutch company
ASML Holding
.
"The most likely explanation" for the new Kirin 9000s processor used on Huawei's Mate 60 Pro handset was that SMIC used existing deep-ultraviolet (DUV) lithography equipment to make the chip, according to Tilly Zhang, an analyst at research firm Gavekal Dragonomics.
"DUV lithography can also be used to make chips at smaller process nodes," Zhang said. "It is not usually considered commercially sensible, but it is not technically impossible."
While Beijing considers SMIC as a major player in the country's semiconductor self-sufficiency efforts, the US-blacklisted company has been mainly engaged in making so-called legacy chips via mature 28-nm grade and above processes for the country's
automotive industry
.
Gavekal's Zhang also suggested the possibility that the Kirin 9000s could have come from a secret stash of advanced chips, developed by Huawei's chip design arm
HiSilicon
, that the Shenzhen-based firm stockpiled before the US sanctions took effect.
Another bold suggestion was offered by Jefferies' Lee, who indicated that SMIC had no direct part in producing the HiSilicon-designed Kirin 9000s.
"While the Kirin 9000s may have a similar build structure as other chips made by SMIC, it could have actually been built by Huawei," Lee told the Post, reiterating his views in a research note published on Tuesday.
"We believe it is highly likely that Huawei bought SMIC technology and equipment to develop the Kirin 9000s," he said. "That was after the Chinese chip maker said it had stopped its n+1 and n+2 research and development programmes, which are equivalent to 10-nanometre and 7-nm [chip manufacturing] processes based on our understanding."
There are no public reports or evidence about Huawei buying advanced chip-making technology and equipment from SMIC. Still, SMIC quietly took down information about its 14-nm production from its website in May, which fanned speculation that the firm was focusing on mature node production.
"We believe TechInsight's conclusion is likely based on their comparison of the build structure of Kirin 9000s with that of other SMIC-built chips that it has analysed before," Lee said in the Jefferies research note. "While that is technically sound, we believe legally it does not mean the chip was necessarily made by SMIC."
Lee indicated that SMIC is well aware of the US export regulations and the sanctions against Huawei. "SMIC has been compliant with all rules and regulations so far since it was
added to the US Entity List in December 2020
," he said, adding that the chip maker would not risk further sanctions on
its vast business
.