China has passed a law allowing the authorities to seize and freeze the assets of foreign states, in a move analysts say will encourage tit-for-tat "hostage diplomacy."
The country's National People's Congress Standing Committee passed the Foreign State Immunity law on Friday, in a move state media said would "safeguard China's sovereignty, security and development interests."
The law, which takes effect Jan. 1, 2024, allows Chinese, Hong Kong and Macau authorities to seize or freeze the assets of foreign states in situations where the government concerned has already taken similar action against Chinese assets on foreign soil, state news agency Xinhua reported.
"Once a foreign state abolishes, restricts or downgrades the immunity it has granted to China, China will have the right to take necessary countermeasures in accordance with the principle of reciprocity," Xinhua said.
But the law doesn't affect privileges and immunities enjoyed by foreign diplomatic missions, consular posts, special missions, missions to international organizations, delegations to international conferences, nor the privileges accorded to foreign heads of state, heads of government, foreign ministers, and other officials of comparable status.
Analysts said the law is part of a slew of recent legislation targeting foreign entities and individuals in China that includes recent amendments to the Counterespionage Law, and a Foreign Relations Law.
Elastic definition
Chinese authorities have typically employed a highly elastic definition of what constitutes a state secret, and national security charges are frequently leveled at journalists, rights lawyers and activists, often based on material they posted online.
"This kind of legislation means they have another tool they can use … to bring a lot of diplomatic pressure to bear to achieve their aims," Hong Kong lawyer and current affairs commentator Sang Pu commented on the law. "They can claim that they are only acting in accordance with their laws."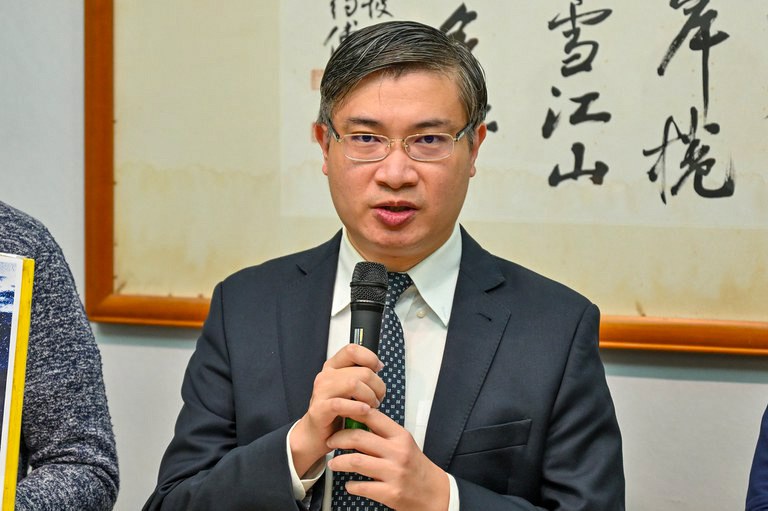 "This is an important part of China's Wolf Warrior diplomacy, and another step forward in its diplomatic bullying of other countries," Sang said. "It's part of a comprehensive foreign policy intended to confront Western liberal democracies."
Under the law, a foreign state will be deemed to have consented to the jurisdiction of Chinese courts if it files a lawsuit, or if it is named as a plaintiff or a defendant in a lawsuit accepted by a Chinese court.
Commercial activities by foreign states could spark legal action in China if the actions "have had a direct effect in Chinese territory even though they took place outside Chinese territory."
That includes transactions of goods or services, investments, borrowing and lending, and other acts of a commercial nature that do not constitute an exercise of sovereign authority, according to the China Law Translate website.
Lunghwa University of Science and Technology assistant professor Lai Jung Wei said the ruling Chinese Communist Party appears to believe that foreign countries are busy infiltrating China, much as their agents and supporters are infiltrating other countries.
"A lot of their state-owned enterprises take the guise of private enterprises to infiltrate the rest of the world," Lai said. "They do this because the party has to be in control of everything – it's a party-state."
"And they use the same logic to view the rest of the world, and they are worried that the rest of the world is going to start doing it to them," he said.
'Hostage diplomacy'
Lai said it's another card Beijing – which has repeatedly hit out at sanctions against its officials over its human rights record – can play in future diplomatic wrangles.
"[They're saying] if you refuse to back down, we can use this against you, or as a form of retaliation if you do similar things to us," he said. "But the legislation is inseparable from party rule."
"To put it bluntly, it's a form of political security for the Xi Jinping dictatorship," he said.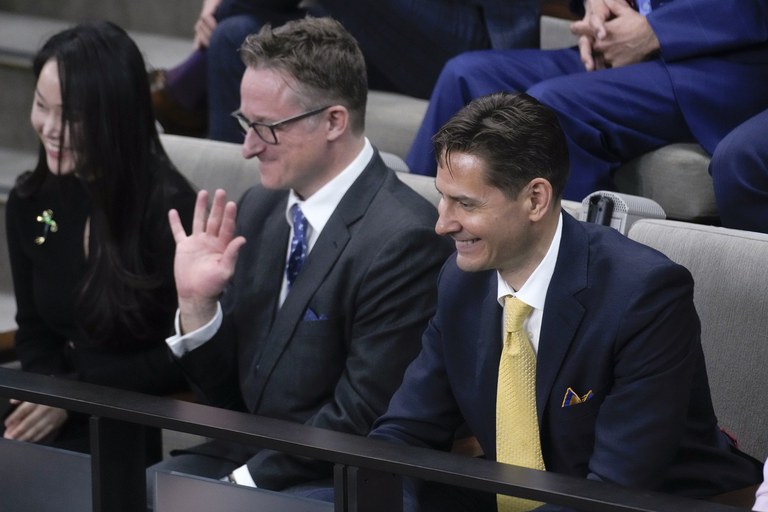 China was widely criticized for its "hostage diplomacy" when it arrested and jailed Canadian nationals following the arrest of a top Huawei executive Meng Wanzhou in Vancouver on Dec. 1, 2018 pending a U.S. extradition request.
Sang said it's noteworthy that the law will be enacted in Hong Kong and Macau as well as in mainland China, suggesting that there is now scant difference between the three jurisdictions.
"Hong Kong is getting more and more similar to mainland China," he said.
Reports emerged last year that China was trying to obtain floor plans for all properties used by foreign missions in Hong Kong, amid an ongoing crackdown on dissent under a draconian national security law imposed on the city by Beijing.
Simon Cheng, a former employee of the British Consulate General in Hong Kong, told Radio Free Asia that Chinese state security police were insistent that he draw a floor plan of the consulate for them during his interrogations during a 15-day detention in August 2019.
Cheng warned in an October 2022 interview that Beijing will continue to tighten control on what it views as potentially hostile "foreign forces" that it blames for inciting the 2019 protest movement in Hong Kong.
Translated by Luisetta Mudie. Edited by Malcolm Foster.