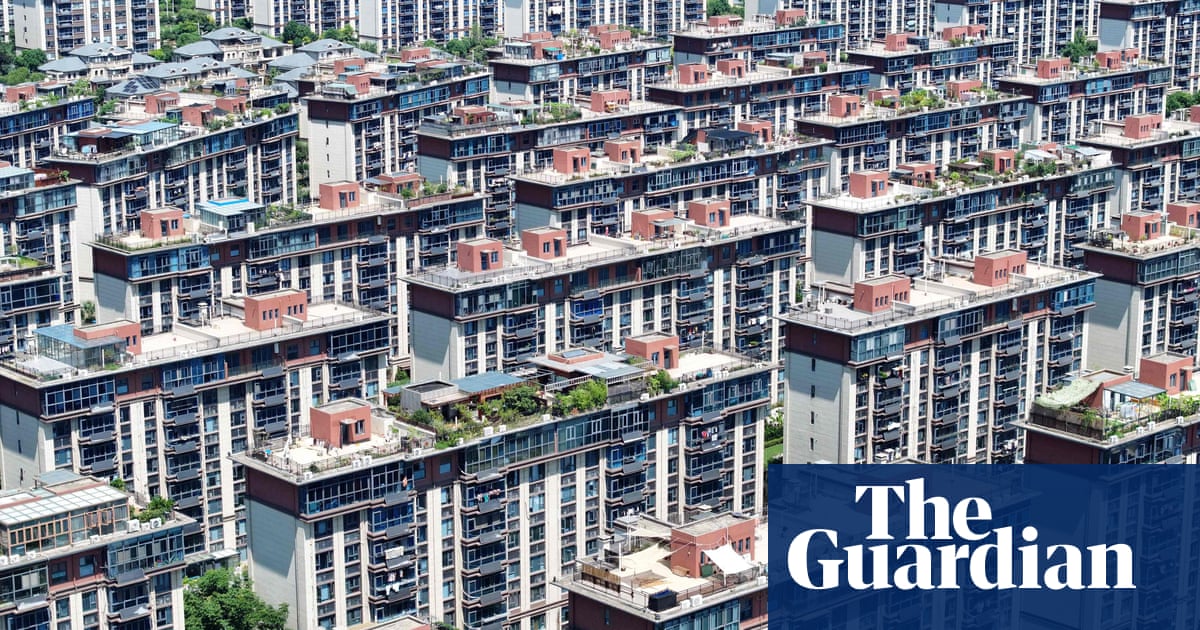 Fears about the health of the global economy have intensified following downbeat news about service sector activity in China, the eurozone and the UK.
Share prices fell in Asia and the pound dropped to a 12-week low against the US dollar after fresh signs of weakness in China triggered speculation that its post-lockdown recovery was running out of steam.
Meanwhile, there were signs the steady rise in interest rates is leading to weaker service sector activity in both the UK and the 20-country eurozone.
Markets were particularly rattled by news from China, with speculation that Beijing will need to step up its support for weak levels of demand following the announcement that service sector activity in the world's second biggest economy fell to its lowest level in eight months in August.
Share prices around the world had rallied on Monday after the troubled property company Country Garden staved off the threat of imminent bankruptcy.
Stock markets struggled after the release of China's services purchase managers' index (PMI) and even news that Country Garden had made interest payments on two US dollar bonds failed to lift investor sentiment amid concerns that the stimuli so far provided were too limited in their scope.
At the weekend, the government put pressure on lenders to reduce mortgage rates and announced measures that would make it easier to buy the large numbers of unsold homes in major Chinese cities. But the boost to the property sector was overshadowed by the decline in the Caixin PMI.
The snapshot fell from 54.1 in July to 51.6 in August – below the 53.6 predicted by a Reuters poll of economists and only slightly above the 50 level that separates an expanding from a contracting sector.
Susannah Streeter, the head of money and markets at Hargreaves Lansdown, said: "Services had been a brighter spot in the economy, with hopes that consumers would continue to spend on trips out and education, but demand is turning more sluggish, with any stimulus efforts to spur spending not hitting the mark.
"The data has overshadowed relief that the struggling property giant Country Garden has managed to make key interest payments on its debt, reducing, for now, concerns about contagion in the financial sector. China appears to be taking one step forward, but two steps back, as optimism one day turns to pessimism the next."
Service sector PMIs also dropped below the 50 level in both Britain and the eurozone.
Adrian Prettejohn, Europe economist at Capital Economics, said: "The final eurozone PMIs published today were revised down from the already low levels reported in the flash measure two weeks ago. The services business activity PMI slumped compared with July, and although the manufacturing output PMI edged up, it remained deep in contractionary territory. We continue to forecast a recession in the second half of the year."