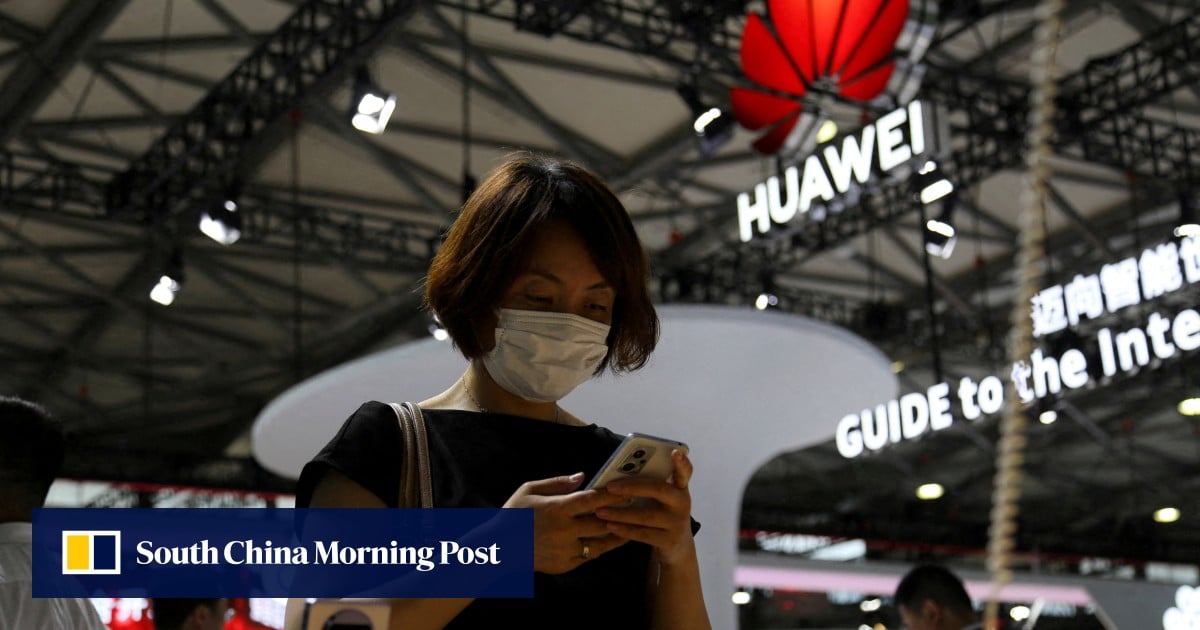 Chinese tech giant Huawei Technologies is eyeing opportunities in Saudi Arabia with its first public cloud service in the Middle East, while it faces increasing geopolitical tensions in Western markets.
Huawei said on Monday it had launched a data centre in Riyadh, the capital of Saudi Arabia, to provide public cloud services for clients in the country as well as other parts of the Middle East, North Africa and Central Asia.
With the new cloud services that offer a range of capabilities including artificial intelligence (AI) applications, Huawei is aiming to "support Chinese companies to explore the Saudi Arabia market and also help Saudi companies to go global", a company representative said in a briefing.
The company plans to support 200,000 new developers in Saudi Arabia, and work with 1,000 local partners and 2,000 start-ups with its cloud computing services over the next five years.
At the company's cloud event in Riyadh on Monday, Huawei also introduced its Pangu AI model, which has been trained to support the Arabic language. "This technology will serve as a catalyst to accelerate the growth of local enterprises," Steven Yi, president of Huawei Middle East and Central Asia Region, said at the event.
"Our cloud service will not just be for Saudi Arabia," Yi added. "Working with local companies, we will grow across the whole Middle East and Africa regions."
Earlier in 2023, Huawei pledged to invest US$400 million in the next five years to launch a regional cloud service centre in Saudi Arabia.
With its 30th cloud region set up in Riyadh, the Shenzhen-based telecommunications and smartphone giant is tapping into a country that is pushing for the digital transformation goals of
Saudi Vision 2030
, the kingdom's ambitious plan to cut reliance on oil.
Huawei has been looking to expand into new businesses including cloud computing to diversify its revenue streams and weather the sanctions. Revenue from its cloud business reached 45.3 billion yuan (US$5.98 billion) in 2022, and another 24.1 billion yuan in the first half of this year.
In the Middle East, Huawei has signed up more than 200 government-related clients, over 30 from the financial services industry and over 150 internet firms as cloud service clients, according to company information.
Huawei has been working with Saudi operators to build telecommunications networks and roll out 5G connectivity in the Kingdom since entering the market in 2002.