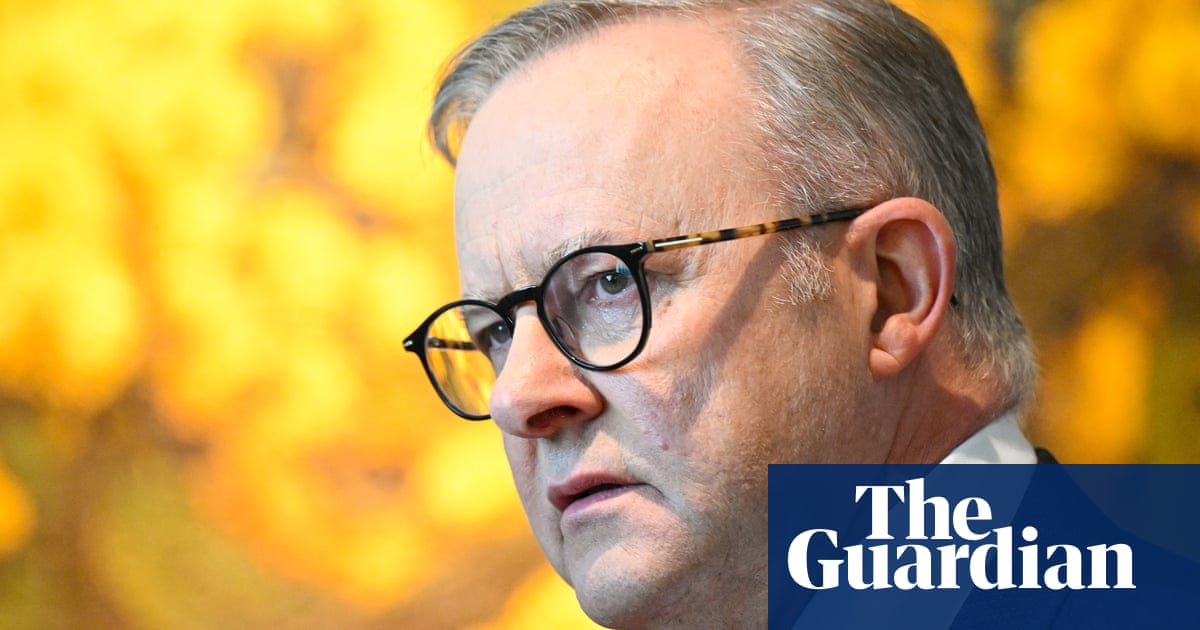 Anthony Albanese will fly to Jakarta this week to launch a major new strategy to deepen Australia's trade and investment ties with south-east Asia and hedge against top trading partner China.
Despite China recently re-opening the door to key Australian exports that it shunned at the height of diplomatic tensions in 2020, the Albanese government wants to diversify economic ties to reduce exposure to further political tumult.
Nicholas Moore, the former Macquarie chief turned special envoy for south-east Asia, has been working on a strategy for Australia to pursue new trade and investment opportunities in the region between now and 2040.
With China actively seeking to expand its own influence in the region, Australia is working to bolster ties with the Association of Southeast Asian Nations (Asean), including a key focus on investment.
Guardian Australia has learned the Australian Department of Foreign Affairs and Trade briefed the heads of missions of all Asean countries – except Myanmar – about the new economic blueprint last Friday.
Sources said they expected an announcement on Wednesday, the first full day of Albanese's visit to the Indonesian capital.
Albanese, who is due to depart Australia on Tuesday afternoon, will attend the third annual summit between Australia and Asean leaders. The Jakarta leg of his travel also includes the East Asia Summit.
The prime minister is expected to hold meetings on the sidelines with several counterparts, including the Canadian prime minister, Justin Trudeau; the Malaysian prime minister, Anwar Ibrahim; and the Timor-Leste PM, Xanana Gusmão.
Albanese will then travel to Manila for the first prime ministerial bilateral visit to the Philippines since 2003.
This visit signals a warming of defence and security ties with the Philippines, which has complained of increasing pressure from China.
Last month the Philippines accused China's coast guard of firing a water cannon at its vessels in the disputed South China Sea, in a move it called "illegal" and "dangerous".
The defence minister, Richard Marles, visited the Philippines in August and recommitted to plans for joint naval patrols in the South China Sea.
Albanese will then fly from the Philippines to India for the G20 leaders' summit, where gloomy global economic conditions are expected to be a key item of discussion.
Albanese predicted many of his counterparts would also be keen to talk about Australian critical minerals.
Addressing a Minerals Council event on Monday night, Albanese said decarbonisation could unleash the "next big wave of economic change" and the government was "determined to work with you to convert this moment of opportunity into a generation of prosperity".
But Albanese assured trading partners such as Japan and South Korea that they could "count on Australia as a stable and reliable provider of energy, metals and minerals".
He renewed calls for China to scrap remaining trade restrictions on Australian products such as wine, saying this would be in the interests of both countries.
China's president, Xi Jinping, is not expected to attend the G20 summit, despite earlier comments by Albanese that the pair might have a meeting on the sidelines like they did at last year's event in Bali.
China's premier, Li Qiang, will attend in Xi's place.
As the Australian government moves to "stabilise" the relationship with China, it has vowed to speak up about points of disagreement, including over human rights.
The foreign affairs minister, Penny Wong, met personally with Tibetan community delegates at Parliament House on Monday.
A spokesperson for Dfat said: "We consistently raise concerns about the erosion of rights and freedoms in Tibet with the Chinese government and in multilateral forums. The foreign minister has raised the government's concerns directly with her Chinese counterpart and will continue to do so."
Wong later told the Senate: "We are gravely concerned by disturbing reports of the separation of Tibetan children from their families, about the detention of Tibetans for peaceful expression of political views, and suppression of Tibetan religious expression, as well as what are described as excessive security measures."
The Greens senator Janet Rice, the Labor MP Susan Templeman, and the Liberal senator Dean Smith were among numerous federal politicians to meet community representatives of the Australia Tibet Council.
"Tibet is forgotten too much," Rice said. "Particularly with all of the debate and discussion about China and resuming normal trading with China, we have to remember the appalling human rights violations that are going on."
Smith said he hoped the Australian delegates – among them former ministers Craig Emerson and Julie Bishop – at a high-level dialogue to be held in Beijing this week would raise human rights as a "universal value".
The opposition's foreign affairs spokesperson, Simon Birmingham, also met the delegation.
China's foreign ministry has previously said countries should "stop meddling in China's internal affairs under the pretext of Tibet-related issues".