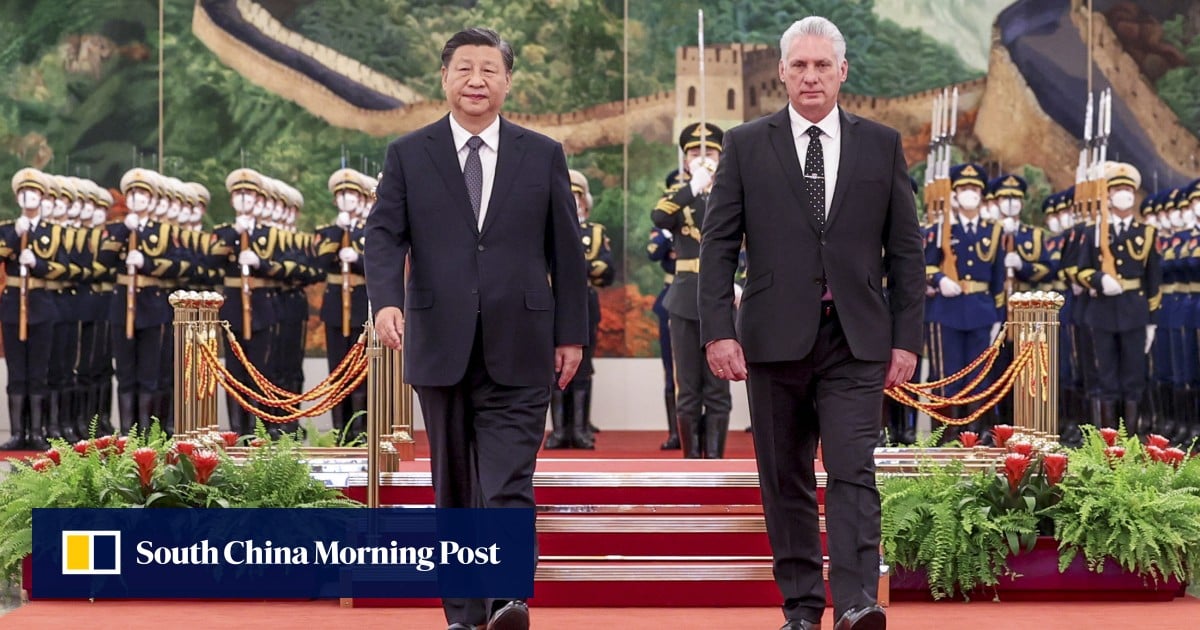 Ultimately, though, such an outpost could have the capability to monitor a range of communications, including emails, phone calls and satellite transmissions throughout the southeastern region of the US.
"While I cannot speak to this specific report, we are well aware of – and have spoken many times to – the People's Republic of China's efforts to invest in infrastructure around the world that may have military purposes, including in this hemisphere," National Security Council spokesman John Kirby told the Journal.
Asked about the reports, a representative of China's embassy in Washington said: "We are not aware of the case and have nothing to share at the moment."
News of the possible facility in Cuba follow the incident of a suspected Chinese surveillance balloon over US territory early this year, which stalled efforts to revive bilateral engagement.
High-level military-to-military dialogue has all but vanished, a development for which Biden administration officials have blamed Beijing, which spurned a Pentagon offer for talks between Defence Secretary Lloyd Austin and his Chinese counterpart Li Shangfu in Singapore earlier this week.
Kurt Campbell, the White House's national security coordinator for the Indo-Pacific has called for a military hotline and Secretary of State Antony Blinken is reportedly trying to reschedule a visit to Beijing that he postponed immediately after the balloon incident. But, Thursday's reports about a Chinese base in Cuba has Biden's foes demanding the opposite of engagement.
Senator Rick Scott, a Florida Republican known for his hard-line stance against China, suggested that the reported agreement amounts to "threats to America's national security that cannot be ignored".
He called on Biden to demand that Senate Majority Leader Chuck Schumer schedule security briefings and public hearings, "and announce action to push back on Communist China's unacceptable aggression".
Nikki Haley, the former US ambassador to the United Nations who is now a Republican presidential candidate in next year's general election, also jumped on the reports, calling on Biden to "wake up to the real Chinese threats on our doorstep".
The national security implications of the Chinese balloon incident has continued to reverberate among lawmakers of both parties in Congress, and is often brought up in hearings as one reason for Biden to take a harder line against Beijing.
Soon after the Pentagon shot the balloon down in early February, Kirby said that it was part of a multi-country surveillance programme that Beijing has developed over "several years".