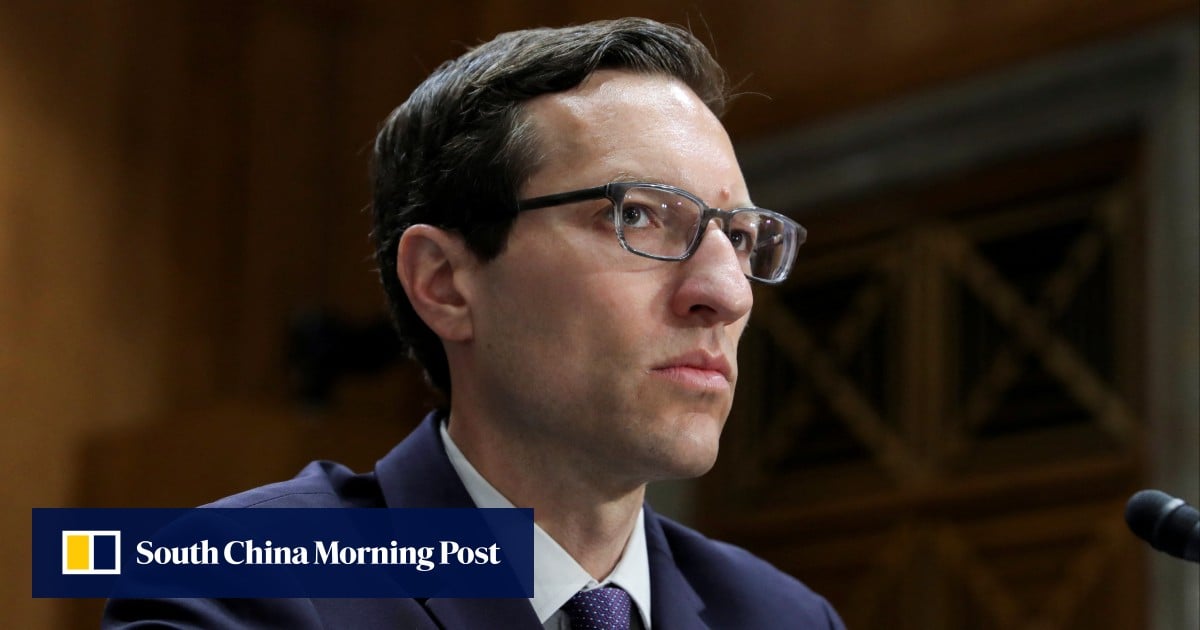 "Ensuring that we have the capabilities we need to maintain deterrence remains a number one priority for the United States as it relates to our allies and partners."
One pillar in response to the changing dynamic in northeast Asia has been funding America's nuclear modernisation. In 2021, the Congressional Budget Office estimated that Washington would spend US$634 billion over the next decade to upgrade its nuclear arsenal, a 28 per cent uptick compared with a previous 10-year projection.
The projects include ongoing development of a new W76-2 low-yield nuclear warhead for some submarine-launched ballistic missiles and longer-term development of a new nuclear submarine-launched cruise missile.
Other nuclear priorities, particularly regarding North Korea, include strengthening potential responses to Pyongyang's gamesmanship and expanding Indo-Pacific deterrence alongside South Korea, Japan, Australia and other countries with whom the US is "extending nuclear umbrellas in the region", Ratner added, without elaborating.
Ratner, recently back from the Shangri-La Dialogue in Singapore earlier this month, followed by consultations in India, voiced confidence that the Biden administration's focus on allies and partners was effective in countering China's growing footprint.
"It's no secret that China's assertiveness and coercion have really underscored the importance of working together," said Ratner, formerly with the State Department, Rand Corporation and the National Security Council.
"It's my firm belief right now that the forces of stability are outpacing the forces of aggression and coercion."
At the gathering in Singapore, China's defence minister declined an invitation to meet Defence Secretary Lloyd Austin as the deep chill in military-to-military relations continues. Beijing has accused Washington of forging multilateral alliances to try to contain China.
Ratner said developments in the Philippines illustrated America's coordination, with Manila recently agreeing to grant the US access to four of its bases, without any plan to build US bases in the country. Cooperation is under discussion in other areas as the island nation becomes an increasingly important ally rivalling Japan and South Korea.
Similarly, Japan has agreed to double its national security budget over the next five years and station US Marines on its southwest islands near Taiwan. And the US is working with India to better align New Delhi's weapons-building and industrial expansion ambitions.
While Ratner did not address New Delhi's ongoing historical ties with Russia and its extensive reliance on Russian weaponry, this initiative is seen as a way to wean India away from Moscow in the wake of Russia's 2022 invasion of Ukraine.
But he added that the push for closer integration of weapons systems, intelligence and personnel with Indo-Pacific allies was forcing the US to confront counterproductive American export controls and the Pentagon's often sclerotic bureaucracy.
"We can all have aspirations … to deepen our alliance partnerships, work on technology cooperation. That all sounds very flashy, as a concept," Ratner said.
"It's going to be required in the US-India relationship. It's going to be required in the US-Japan relationship. It's going to be required as it relates to a number of our alliances and partnerships … We are in the middle of really a revolutionary change inside of the US system."