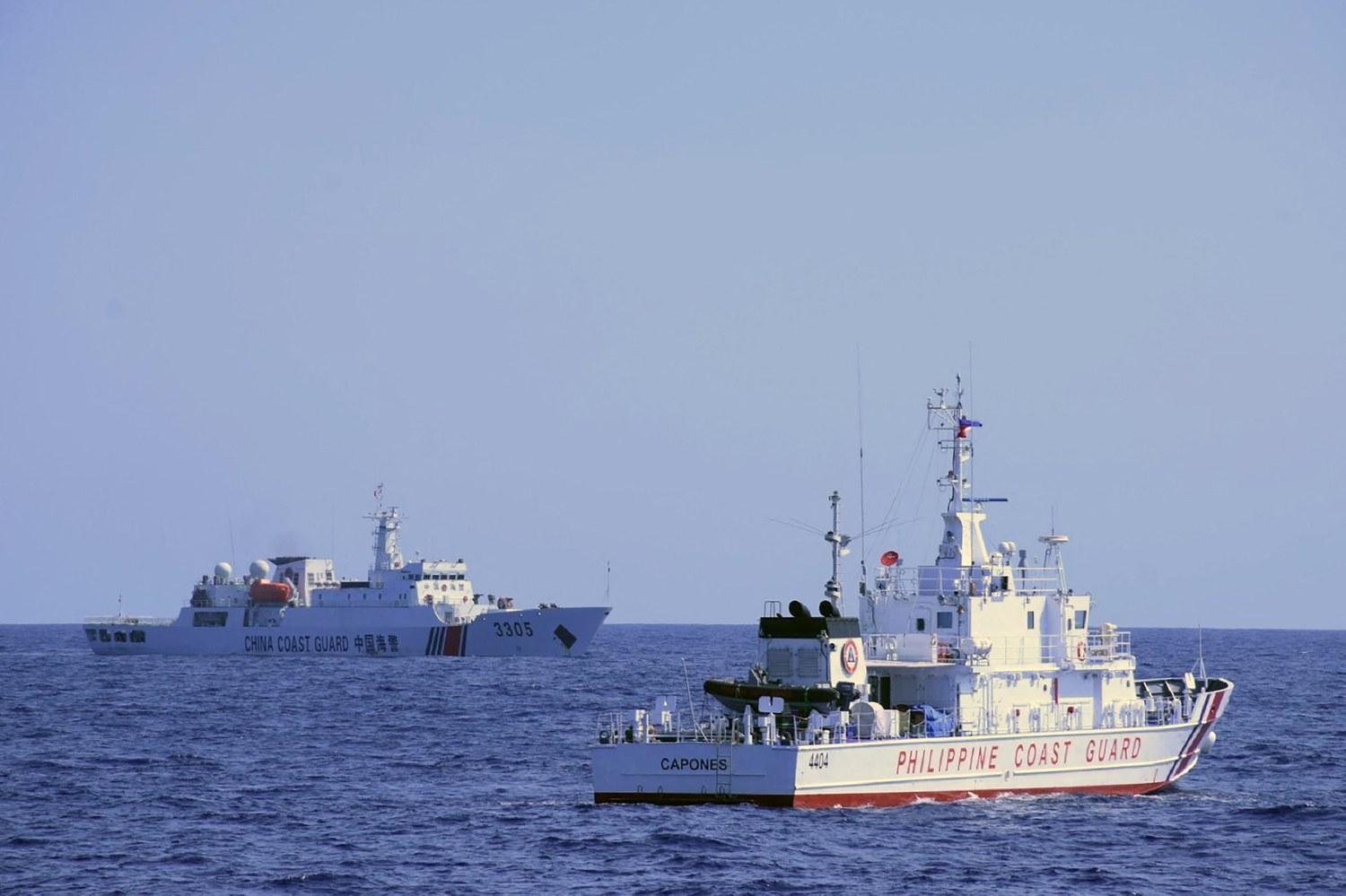 The Philippine Coast Guard says it has recovered suspected debris in Manila-claimed waters from the launch of another Chinese space rocket.
Last month, Manila accused the China Coast Guard of forcibly confiscating similar rocket debris salvaged by a Philippine coast guard ship. The newest debris was found on Saturday in South China Sea waters off the western province of Zambales, according to the local coast guard (PCG).
"The recovered metal and plastic debris measures two meters long and four meters wide and is believed to be from a Long March 5b Rocket that was launched by China … 31 October 2022 from Wenchang Space Launch Center in Hainan Province," the coast guard said in a statement Sunday.
A Filipino boat captain identified as David Gervacio, skipper of the Akiyo, had radioed the coast guard to report "a white cylindrical shaped object, believed to be rocket debris that was floating in waters" west of Zambales, coast guard officials said.
The coast guard on Saturday reminded coastal villages and local fishermen that "floating debris at sea are navigational hazards and may endanger the safety of vessels and its crew."
The Chinese Embassy in Manila did not comment when contacted by BenarNews, an RFA-affiliated news service.
Last month, Gervacio had also radioed in when he spotted similar rocket debris some 38 nautical miles southwest of Scarborough Shoal, a disputed territory in the South China Sea. That wreckage was not recovered because of its size and because it was believed to be under water.
Also in November, the Philippine military accused China of blocking a local navy ship and confiscating rocket debris recovered by the Filipinos near Pag-asa (Thitu), a Manila-occupied island in the Spratlys chain.
That incident occurred as U.S. Vice President Kamala Harris, during a visit to the Philippines, reiterated that Washington was backing Manila in its territorial dispute with China.
Last week, Manila sent a letter to Beijing protesting the Chinese Coast Guard's actions.
"[T]he DFA has undertaken appropriate diplomatic action to protest and make known our view on the illegal actions of the Chinese Coast Guard (CCG) on Nov. 20, 2022," Department of Foreign Affairs spokesperson Teresa Daza said in a statement on Friday.
China claims nearly the entire South China Sea, including waters within the exclusive economic zones of Brunei, Malaysia, the Philippines, Vietnam and Taiwan. While Indonesia does not regard itself as a party to the South China Sea dispute, Beijing claims historic rights to areas of the waterway that overlap Indonesia's exclusive economic zone as well.
Since taking office in June, President Ferdinand Marcos Jr. has repeatedly stated that his government would assert a 2016 international arbitration court ruling, which Manila won and that invalidated China's vast claims to the sea region.
Beijing has ignored the ruling.
The foreign affairs department said it had sent 193 diplomatic protests against China this year alone, including 65 of them since Marcos came to power.
Meanwhile on Sunday, the military's Western Command (Wescom), based on Palawan island, said it had successfully completed another resupply mission to BRP Sierra Madre, a dilapidated vessel that serves as the Philippine outpost in Ayungin Shoal (Second Thomas Shoal) in the South China Sea.
Several China militia vessels roaming in the vicinity had challenged and shadowed the Philippine supply boat, the military said.
"The Chinese radio challenges would claim that the sea area near the Philippine ship is 'under the jurisdiction of the People's Republic of China,' that they are allowing supplies to be delivered, and warned that bringing construction materials will be dealt with," Wescom said in a statement.
These radio challenges would always be followed by CCG's shadowing and close maneuvers against Philippine supply boats to try to disrupt the mission, it added.
The Philippine supply boats, on the other hand, would respond and proceed to their planned destination, Wescom said.
Aie Balagtas See in Manila, and Jeoffrey Maitem in Davao City, southern Philippines, contributed to this report.
BenarNews is an RFA-affiliated news service.