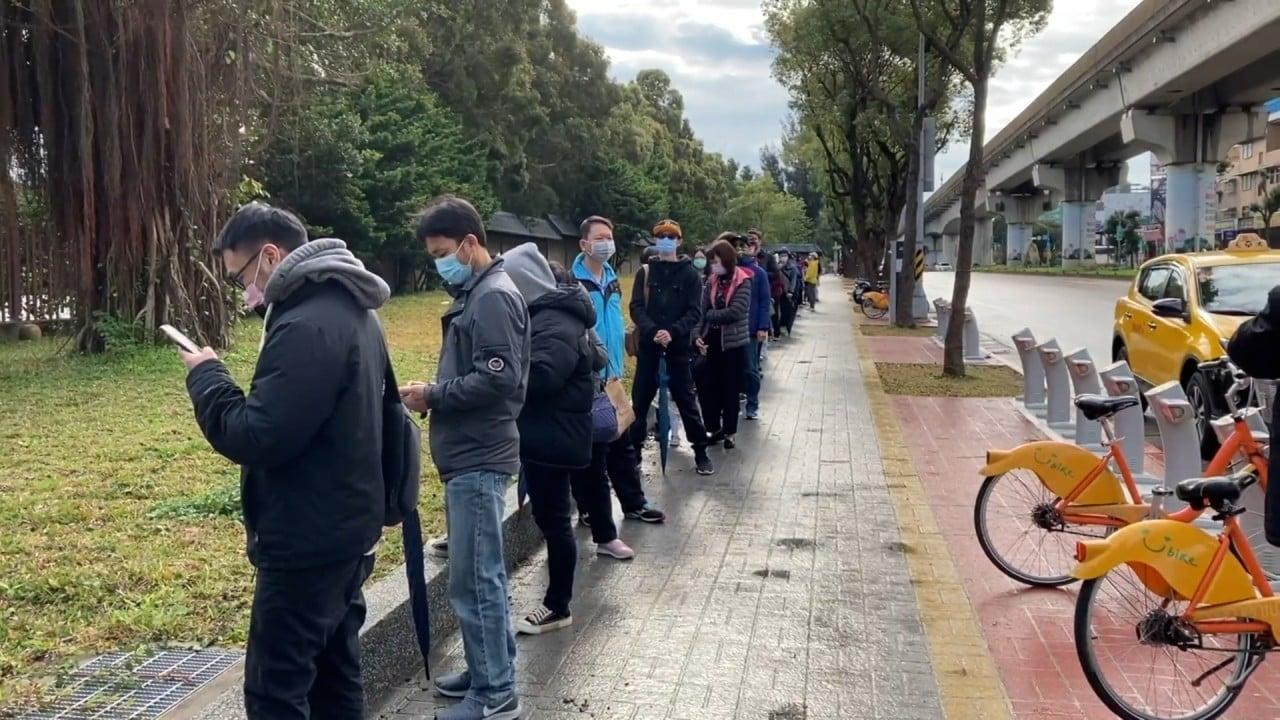 After the office opened in Vilnius, Lithuanian exporters complained that their goods were frozen out of the Chinese market, with Chinese customs data showing near evisceration of the trade in the following months.
There was vigorous debate in the bloc's trade department over whether to progress to a dispute panel in the case.
The EU trade department's conservative legal team had been reluctant to bring any case when it is not sure it can win, and was deterred because the unofficial boycott does not fit neatly within existing WTO rules.
Apart from an official ban on beef, dairy, wheat and alcohol imports from Lithuania that was announced in February citing health reasons, there is no written evidence of an official boycott by Beijing, which makes it a tricky case to argue in court.
There was reluctance from European Commission President Ursula von der Leyen's office, who was not keen to worsen ties with China, sources said.
But senior officials have argued that such a case is inherently geopolitical, and that it should not be considered on technical grounds alone. They said that if Brussels did not plough on with the case after it generated such media attention, it would "look weak".
"This is probably not the type of case we would have envisaged 10 years ago, simply because we wouldn't have been faced with such issues. So it may be a reaction to the world in which we find ourselves now," an EU official said.
The case was also complicated by hesitation among businesses to give evidence on the record, a requirement for evidence presented to the WTO tribunal in Geneva.
"Partly driving action here is [the fact that] that because companies are intimidated it is difficult for them individually to speak out. Hence it lands on the shoulders of the European Union to take this type of step," the official said.
Another wrinkle – the unofficial embargo is porous: more Lithuanian goods have been getting through Chinese customs at times this year, even if the overall value of shipments is a fraction of the levels a year earlier.
However, the EU believes that the numbers speak for themselves.
According to Chinese customs statistics, imports from Lithuania dropped by 81.4 per cent in the first 10 months of 2022, compared with a year earlier. There have been no such fluctuations for other EU members' trade with China.
China has denied that there is a government-backed embargo, telling EU officials that its importers were simply patriotic and did not want to buy from a country that questioned Beijing's sovereignty over Taiwan.
Earlier this year, Beijing rejected requests from Australia, Britain, Canada, Japan, Taiwan, and the United States to join the consultations over the case, after each claimed to have a "substantial trade interest" in the outcome.
The EU expects that the same WTO members and others will request to join the dispute panel as third parties. China has no veto over this, although each would have to demonstrate their trade interest.
The case has breathed life into the EU's planned anti-coercion instrument, a tool that would allow it to hit back proportionately against such behaviour, but of which some EU states held a dim view before this episode.
The second cases revolves around decisions by Chinese courts, known as "anti-suit injunctions", preventing companies with hi-tech patents from "effectively protecting their technologies in non-Chinese courts, including EU courts", the EU said.
The bloc said Beijing is using new legal mechanisms to prevent international companies from suing Chinese counterparts in foreign courts for their use of technology without licences or permission.
Firms that have made complaints – including Sharp, Ericsson and Nokia – have been threatened with daily fines of €130,000 (US$148,000) or criminal charges, meaning executives could be jailed in China for non-compliance, according to the EU.
Brussels officials say Chinese firms such as Huawei, Xiaomi, ZTE and Oppo had taken advantage of these injunctions – which were ushered in by a Chinese supreme court ruling in August 2020 and subsequently approved by the National People's Congress – to cut their licensing fees in half.
The EU sees it as part of an overall Chinese strategy to transfer technology for 3G, 4G and 5G to China for a reduced fee, but also to set global rules governing intellectual property protection.
The WTO Dispute Settlement Body will discuss the EU's request at its next meeting on December 20. China can oppose the establishment of a panel once, but it would then be automatically formed after the next meeting of the body in January.
The EU expects the panels to be formed in March by the latest, with a verdict anticipated within a year, should events move quickly.