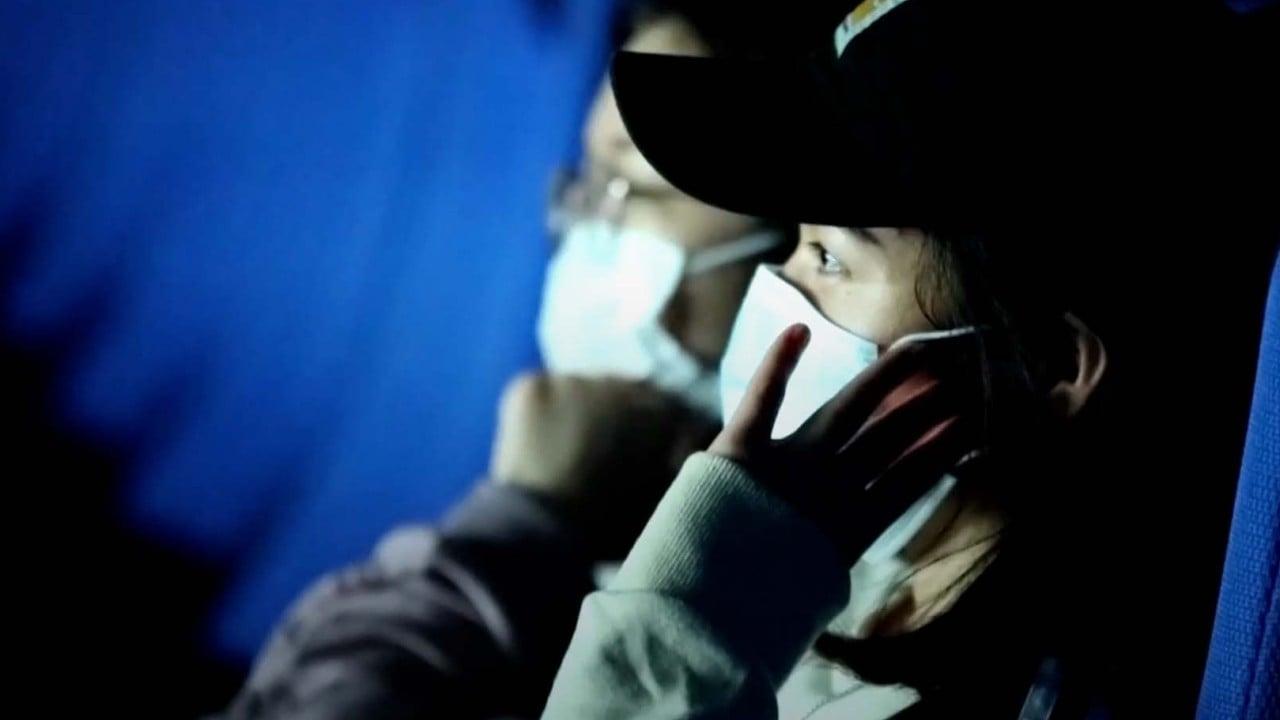 Mohindroo said compared to pre-pandemic years when manufacturers would place orders for components "just in time", now they have become more careful in terms of planning for supplies to avoid disruptions.
Analysts say if China's healthcare system is overburdened in the coming months due to a spike in cases, it could lead to a reimposition of stringent controls and more supply chain problems.
"The major concern has been whether there will be a lockdown in the factories [in the coming weeks]," said Avneet Singh Marwah, chief executive of Super Plastronics, one of India's biggest manufacturers of TV screens.
With the Lunar New Year holiday approaching in late January, "businesses are very anxious whether the materials will be dispatched in time or not", he said, adding that could affect production in the second quarter.
China's slowing economy and weak demand is also weighing on Indian exports. Shipments to China of iron and steel, cotton, plastics, machinery and copper had noticeably slumped, said Ajay Sahai, director general at the Federation of Indian Export Organisations.
"The decline in raw material and intermediate exports shows the slowdown in China," said Sahai.
While Indian imports from China have surged this year, its exports to the country declined sharply to US$15.6 billion in the first ten months, compared to US$23.9 billion during the same period last year.
Demand for engineering goods fell 64 per cent year on year in October, according to a media release by the Engineering Export Promotion Council of India.
"Before the pandemic we were exporting five to six containers of machines, cutting tools and pipes every month, but in the last three months exports have declined," said Pratish Thakhur, head of CWAY Engineering Exports in India.
In November, the company did not export anything at all to China, he said, while some orders were cancelled unexpectedly during the recent protests.
"We put our capital into [those orders] and purchased the raw materials and suddenly when orders start getting cancelled and the payments stop coming, things start going haywire," he said.
I am afraid that the current situation in China may lead to further decline in India's exports
"There is a drastic drop in demand there," Thakur said. "The companies we have tied up with have said that this situation will remain for at least three to four months. So we are making our plans accordingly."
The gem and jewellery sector has also witnessed a significant decline in exports to China, its second largest market after the United States, due to weak demand and intermittent lockdowns throughout the year.
Shipments between April and September plummeted 45.99 per cent to US$ 36.5 million, compared to US$67.58 million during the same period last year, said Vipul Shah, chairman of the Gem and Jewellery Export Promotion Council.
"I am afraid that the current situation in China may lead to further decline in India's exports to the country in the coming months," said Shah.
Harsh Garg, managing director of DWS Jewellery, which imports Chinese pearls, said companies were now buying stones and jewellery in bulk and sitting on stock.
"We don't know when the supply will be cut off," said Garg. He added the easing of restrictions was a good sign, but business would not return to pre-pandemic levels.
"Some of our silver jewellery we used to import from China," he said. "We are trying to manufacture them in India only now because of the irregular supply."
India's overall merchandise exports stood at US$29.78 billion in October, a sharp decline from the US$35.7 billion in the same month last year, in part due to the slowdown of the Chinese economy, as well as other factors such as rising inflation and global economic turmoil, according to data from the country's commerce ministry.