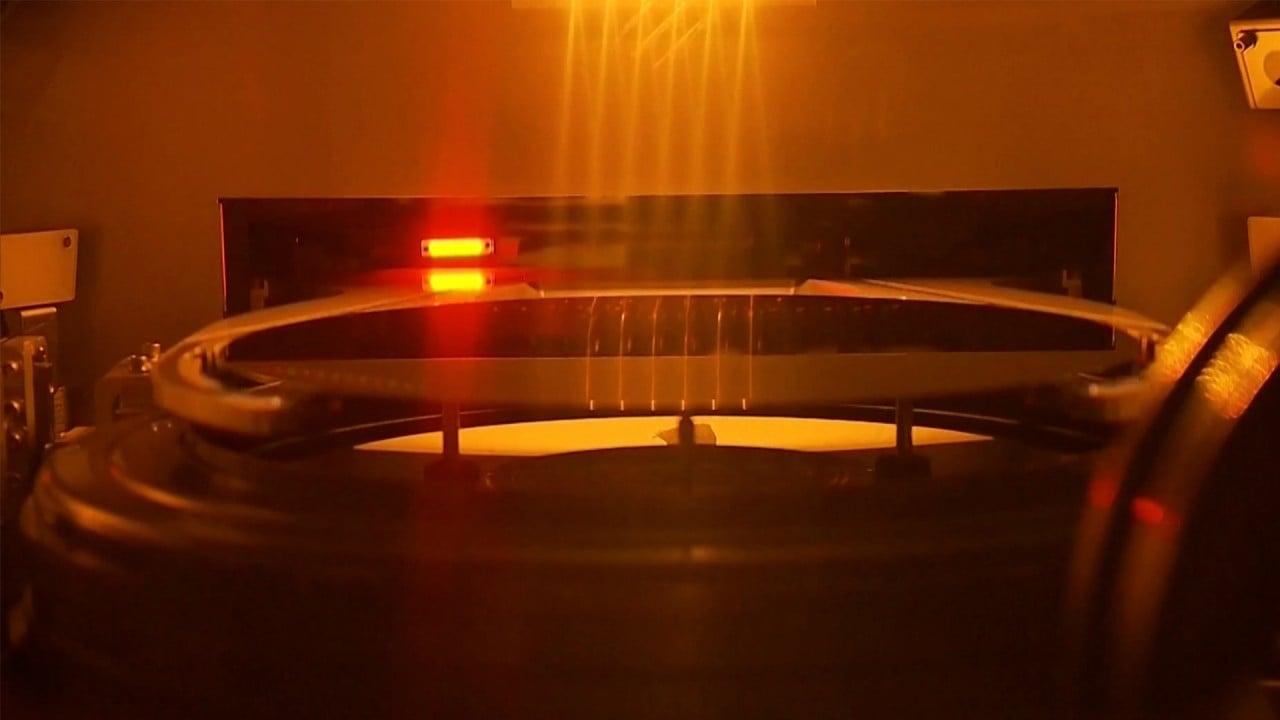 The project is in line with a call by Biden's predecessor, Donald Trump, for the global tech supply chain to relocate to the US.
On Tuesday, the world's largest contract chip maker will hold a tool-in ceremony for the plant and Biden will attend to promote his administration's push to boost chip production in the US, according to the White House.
The chip giant would offer 4nm chips when its Phoenix plant opens in 2024, Bloomberg reported on Thursday. Quoting people familiar with the matter, the report said TSMC was expected to announce the new plan when Biden and US Commerce Secretary Gina Raimondo attend the tool-in ceremony.
The company previously said it would make 20,000 wafers per month at its Phoenix plant but production might increase from the original plans, the report said, adding that TSMC's clients, including Apple, AMD and Nvidia, had asked the company to roll outs its latest technologies simultaneously in the US and Taiwan.
Chang last month spoke of further plans to produce advanced 3nm chips at the new factory in Phoenix, but TSMC later said this had yet to be finalised.
Chiu said there had been talk that if TSMC further expanded its production and flew in more engineers to the US, it could weaken the company's basis as Taiwan's "silicon shield".
Also, incentives offered by other countries in encouraging its chip makers to develop advanced technologies and increase production could ultimately undermine Taiwan's top global status and de-Taiwanise the island's semiconductor industry, he said.
Wu said he had "no worry at all" about TSMC's US project. "It is merely part of TSMC's global development strategies aimed at enhancing its strength," he said.
On incentives offered by such countries as the US, Japan and South Korea to boost their semiconductor industries and potentially undermine Taiwan's performance, Wu said he also had "no worry at all", given that it was too complex for other countries to replicate the entire ecosystem of the TSMC.
He blamed Beijing for spreading fear within Taiwan of a so-called hollowing-out effect brought on by TSMC setting up bases in the US and said the island's relevant government departments would work together on countermeasures.
In a commentary on Saturday, CPPCC Daily in Beijing said reports of TSMC moving production to the US had created controversy in Taiwan and raised concerns that the island's authorities were giving its "silicon shield" to the US.
The daily called it an old gimmick of the US – such as in forcing Japan to transfer its technologies and talent to America more than three decades ago after its electronics industry was outperformed by Japan – and said TSMC's US plans showed it occurring again in Taiwan.
In the face of an intensified tech war with Beijing – which regards Taiwan as its territory that must be taken under control, by force if necessary – the US has been particularly concerned that heavy reliance on the TSMC would put global supply chains at risk if the Chinese mainland were to attack or blockade Taiwan.
Taiwanese Economic Affairs Minister Wang Mei-hua has said TSMC – which supplies 90 per cent of the world's most advanced chips – will keep most of its production and cutting-edge technologies at home.