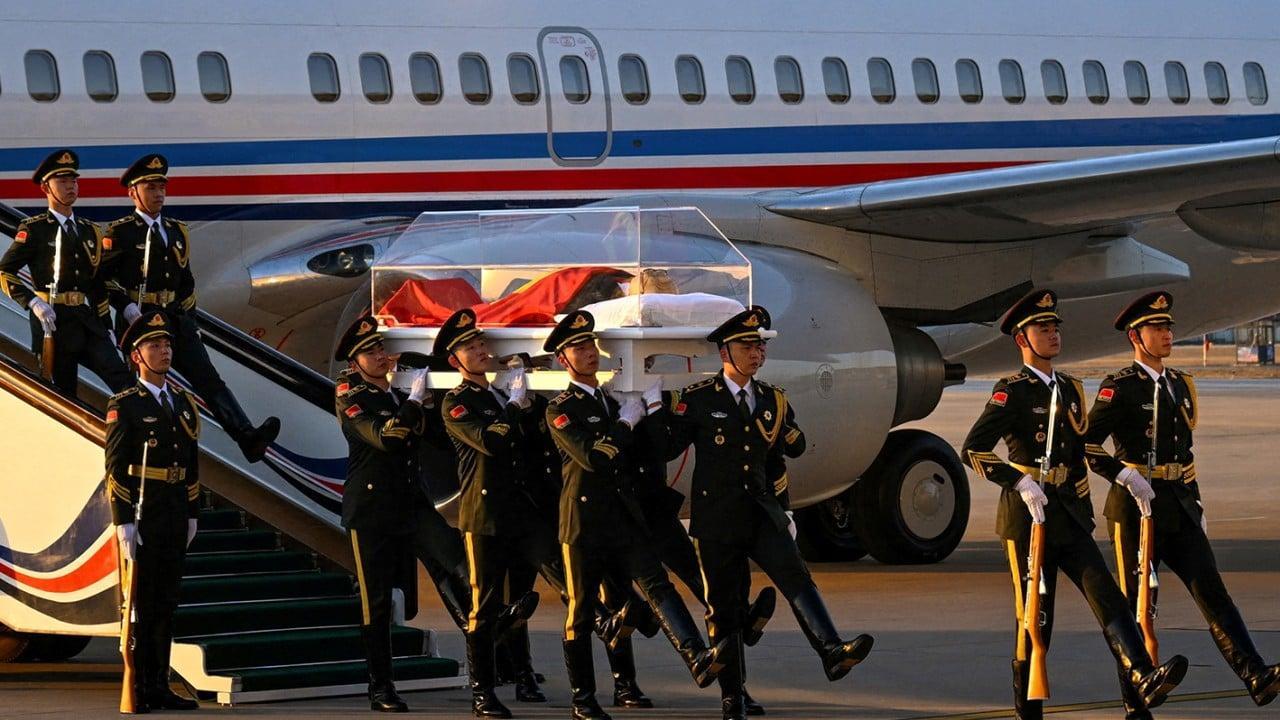 As part of SCMP's commitment to providing comprehensive coverage of former Chinese president Jiang Zemin's death and legacy, this story has been made freely available as a public service to our readers. Please consider supporting SCMP's journalism by subscribing.
Jiang Zemin was cremated at the Babaoshan Revolutionary Cemetery in Beijing on Monday, after top officials led by President Xi Jinping bade farewell to the former Chinese leader.
A brief closed-door ceremony was held at the Chinese People's Liberation Army General Hospital at 10am before Jiang's casket was taken to the cemetery for cremation, state news agency Xinhua reported.
Xi was joined by the rest of the Politburo Standing Committee for the farewell ceremony, as well as former members who stepped down at the Communist Party congress in October including Premier Li Keqiang and Wang Yang, head of China's top political advisory body.