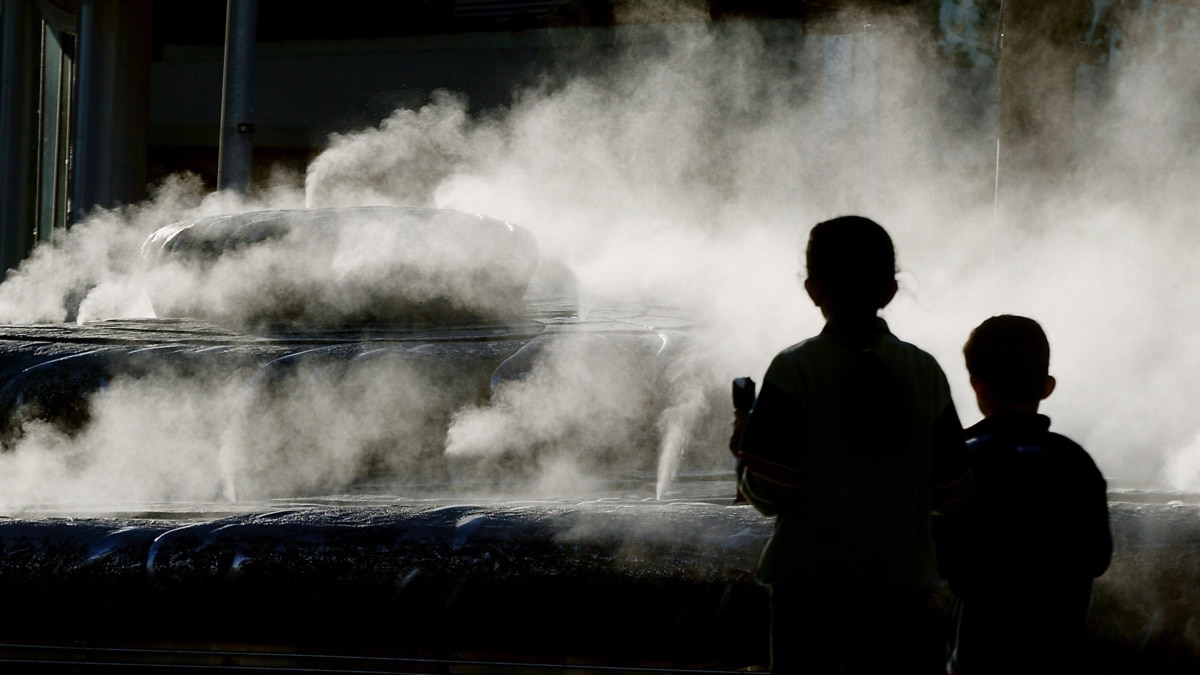 Sydney, Australia —
Australia's oldest city, Sydney, is reviewing statues of well-known colonial figures after an Indigenous leader said the statues ignored historical atrocities.
Sydney has 25 government-funded statues of Australia's early colonial leaders. Plaques for the monuments are being reviewed by the City of Sydney council to assess whether they should be changed to reflect Australia's complicated and at times brutal colonization after the arrival of British settlers in 1788.
Yvonne Weldon, Sydney's first Aboriginal councilor, told VOA she believes many of the statues' inscriptions are "inaccurate, misleading and offensive."
A plaque on a memorial to the former New South Wales state Governor Lachlan Macquarie, a Scot, said he was a "perfect gentleman" despite once telling colonial soldiers to shoot hostile "natives" and hang them in trees.
Weldon said the truth about Macquarie should be told.
"He did have a profound impact on the colony. He was not a guardian angel for my people," said Weldon. "At one point he called for Aborigines to be made prisoners of war and if they resisted to be shot and their bodies hung from trees as to strike fears into the hearts of surviving natives. That is not a guardian angel of New South Wales and I think we need to make sure we have a balanced history-telling in this country."
Weldon called an inscription stating that the famous British explorer Captain James Cook "discovered" Australia in 1770 inaccurate and upsetting.
"There's others such as Captain Cook saying that he discovered the lands. Like, my people have been here for 65,000 years plus. There is nothing discovered because we have always been here," said Weldon.
Statues of colonial figures are frequently targeted and damaged by activists. Some Aboriginal campaigners have said the memorials should be removed. In 2017 former conservative Prime Minister Malcolm Turnbull dismissed calls to change colonial-era monuments, saying it was a "Stalinist" exercise in rewriting history.
Canberra radio Stephen Cenatiempo on Tuesday told Australia's Sky News that it was "absolutely ridiculous" that the City of Sydney council wants to wipe out certain parts of history.
Aboriginal leaders say that amending inscriptions on the statues should be part of a "truth-telling" and healing process after Australians overwhelmingly rejected a referendum to recognize First Nations people in the constitution on October 14.