Unlock the Editor's Digest for free
Roula Khalaf, Editor of the FT, selects her favourite stories in this weekly newsletter.
India now accounts for almost one in every two bottles of whisky sold in the world. The planet's most populous country also recently leapfrogged France to become the world's biggest market for Scotch.
The country is a big consumer of whisky and it's a major producer too – no fewer than seven of the top 10 global whisky brands, by volume, are Indian. You may not have heard of Officer's Choice, Royal Stag or McDowell's, but these Indo-Scotch blends do huge volumes on their home turf. (India also makes cheap molasses-based spirits, known locally as "whisky" – but we'll turn a blind eye to those.)
An inevitable corollary of all this growth has been the rise of Indian single malts; premium whiskies that are made with Indian barley, and distilled and matured locally. Unlike their blended brethren, these luxury drams are targeting a global market. And they've been attracting acclaim among increasingly broad-minded whisky connoisseurs.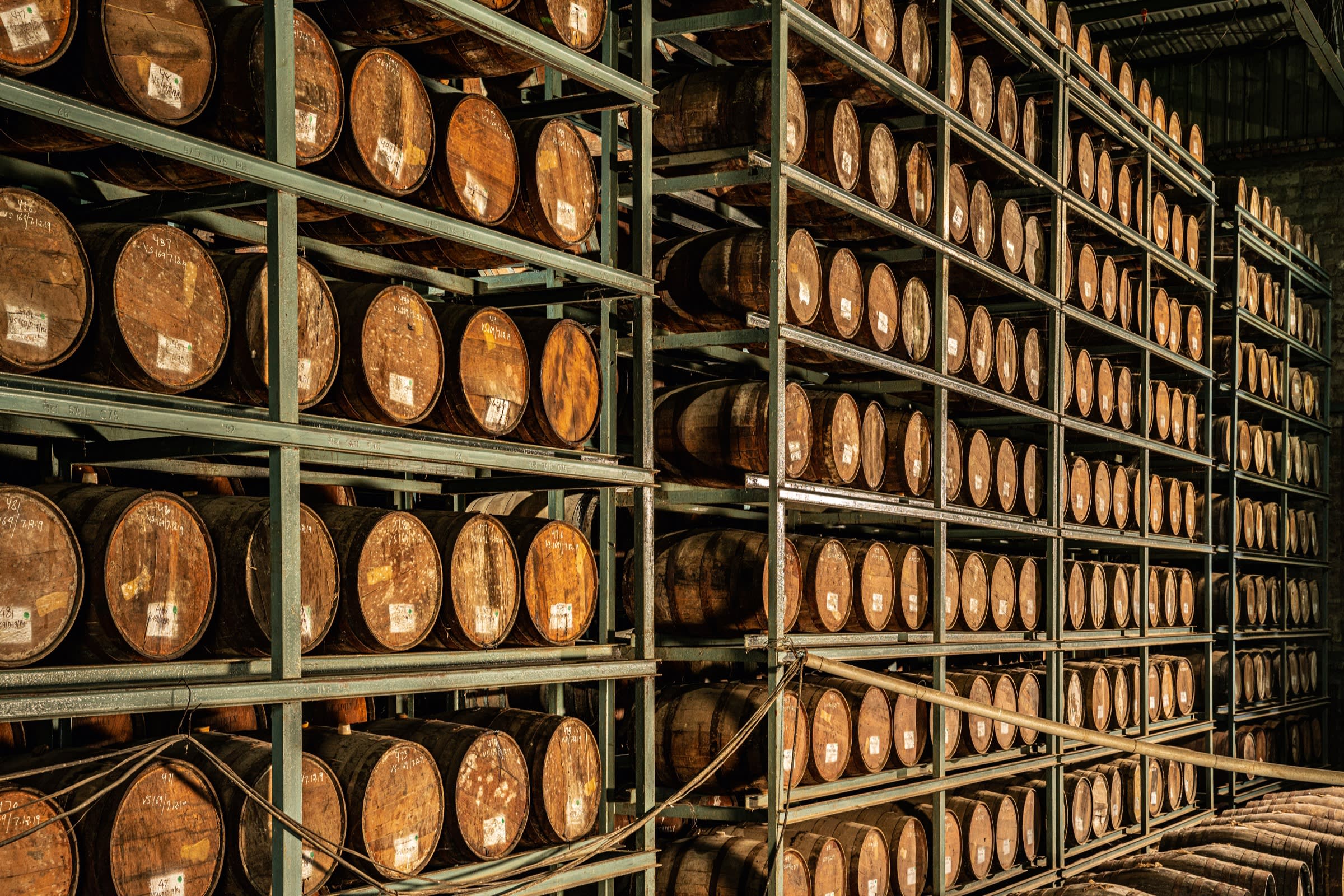 The Rampur Distillery sits at the foot of the Himalayas, in the state of Uttar Pradesh; the four-hour drive from Delhi takes you through dust-covered towns full of crowded markets selling jaggery, grapes, and pots and pans. The distillery itself is no oil painting – it's one of three giant operations belonging to parent company Radico Khaitan – but the Double Cask Malt (£62.50, thewhiskyexchange.com) it produces combines elegant dulce de leche sweetness with a ravishing rosewater/orange blossom/lychee perfume. "We use six-row barley from Rajasthan and Punjab, and proprietary yeast, which help to give it those fruity, floral notes," explains Rampur master blender Anup Barik. "We also use Himalayan water, which is very rich in minerals." Possibly even more important than the raw materials is the climate, which can range from almost freezing in winter to the high 40s in summer. This extreme temperature variation causes the whisky casks to expand and contract, imbuing the liquid within with more of those tropical fruity notes and gentle spices.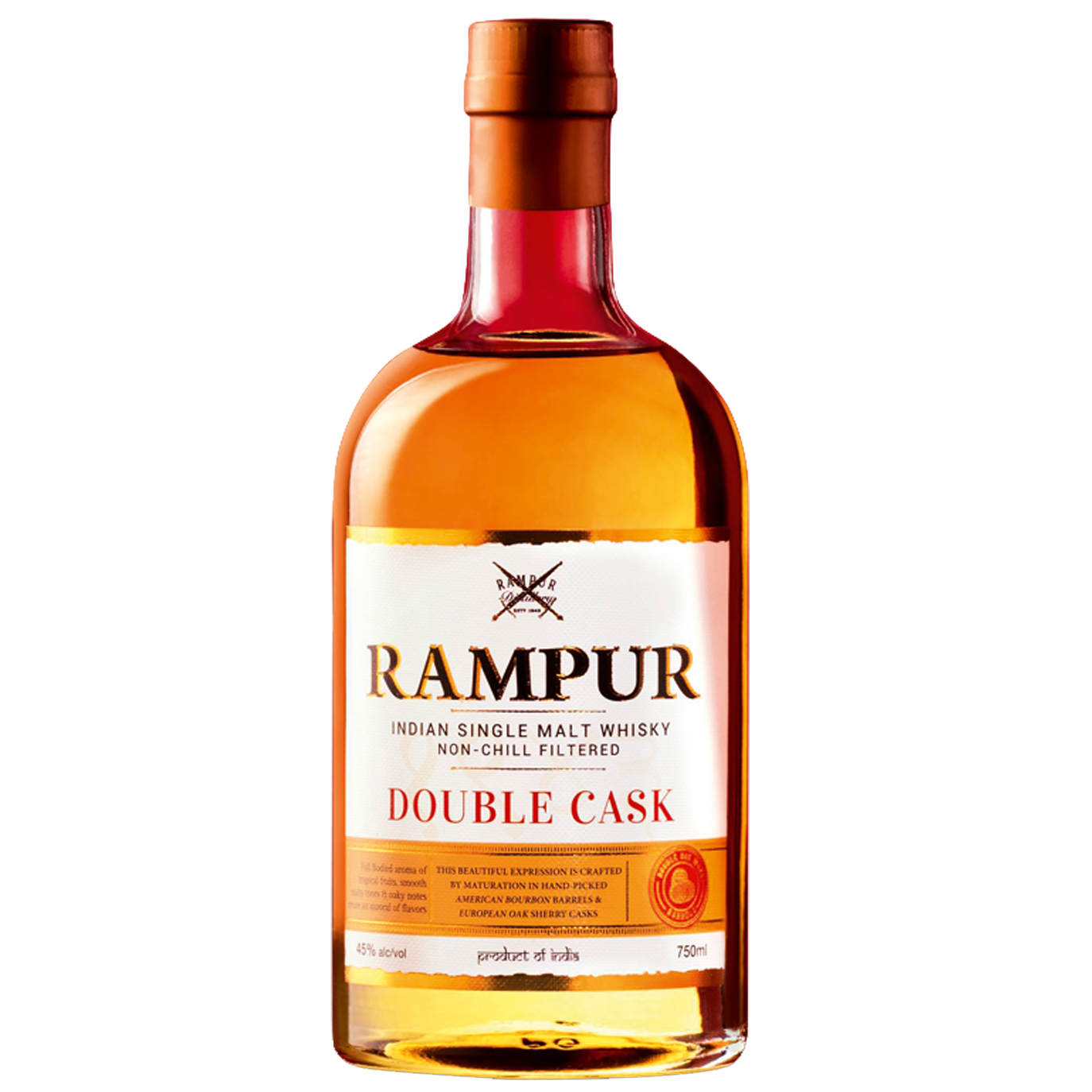 Rampur Double Cask Malt, £62.50 for 70cl, thewhiskyexchange.com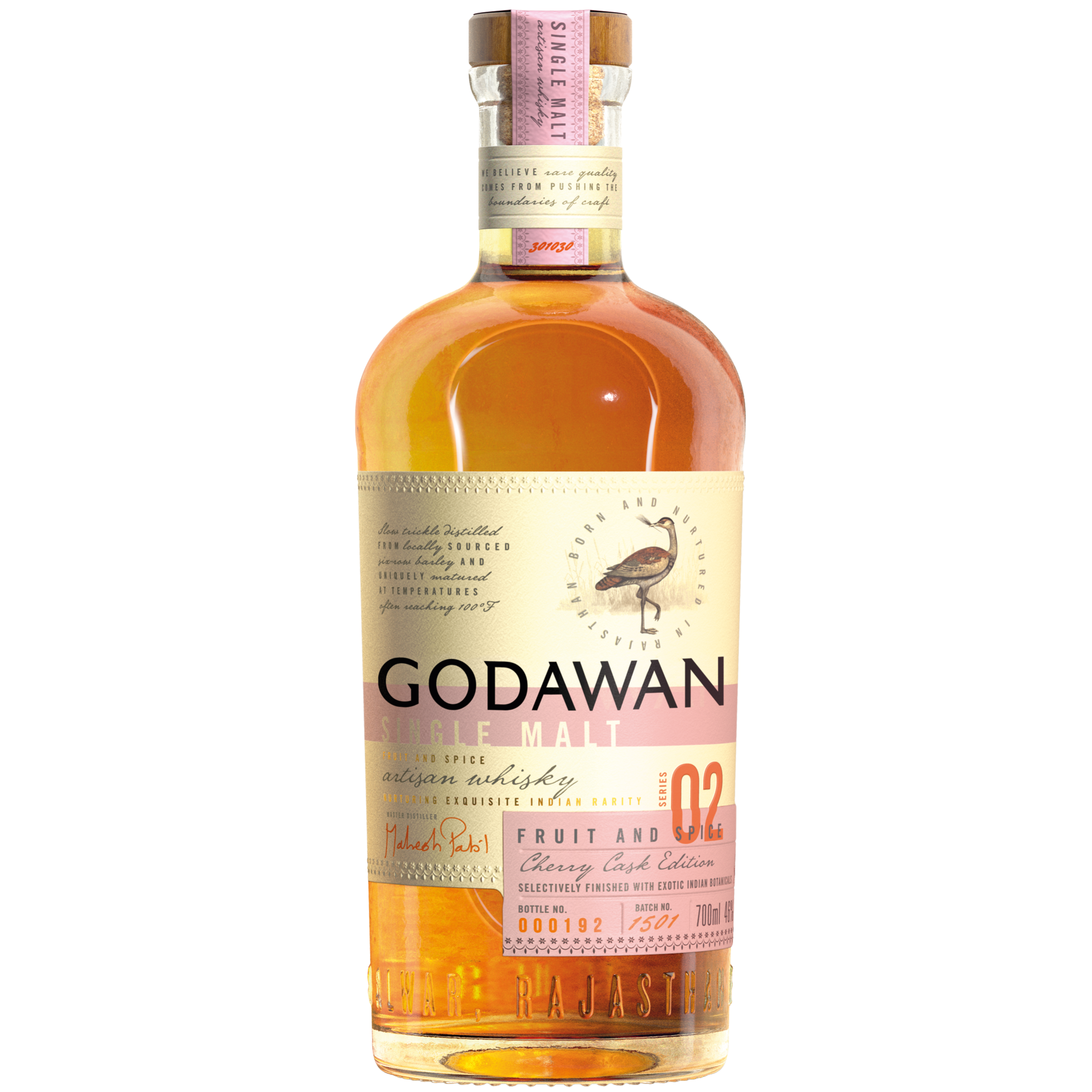 Godawan #2, launching this autumn
Roughly 200 miles north-west of Rampur is the Piccadilly Distillery, producer of the excellent (and great-value) single malt Indri. Indri's flagship expression, Trini Three Wood (£39.49, masterofmalt.com), is characteristically fruity, but it's more in the realm of orange and mango for me. It then dries to a finish of cracked black pepper and fragrant Darjeeling tea. The distillery has also just released a special peated expression for Diwali. "A lot of Indians are travelling and seeing what's happening abroad, and it's led to a big boom in Indian spirits," says Madhu Kanna, head of international sales. "I expect to see at least four or five new single malt distilleries opening in the next few years."
Both Indri and Amrut are made according to strict Scotch whisky rules – but some newcomers have exploited India's rather looser regulations to produce malts that are more experimental. New from Johnnie Walker producer Diageo is Godawan, a luxury malt distilled and aged in the desert state of Rajasthan. Godawan #1 is finished in a cask seasoned with rasna and jatamansi, two botanicals traditionally used in ayurveda and perfumery. While I'm not sure if I can detect them individually, the sum total is good: rich and velvety, with notes of black chocolate and cherry, like a boozy Black Forest gateau. Godawan #2 is finished in cherry casks, which lend the whisky subtle notes of pot-pourri and a spicy, piquant finish. "Distilling in Rajasthan goes back a long way," says Vikram Damodaran, Diageo India's chief of innovation. "For hundreds of years, the Rajasthani royal family had its own distillery for making herbal elixirs for ceremonies and celebrations. It's played a very important role in Rajasthani communities."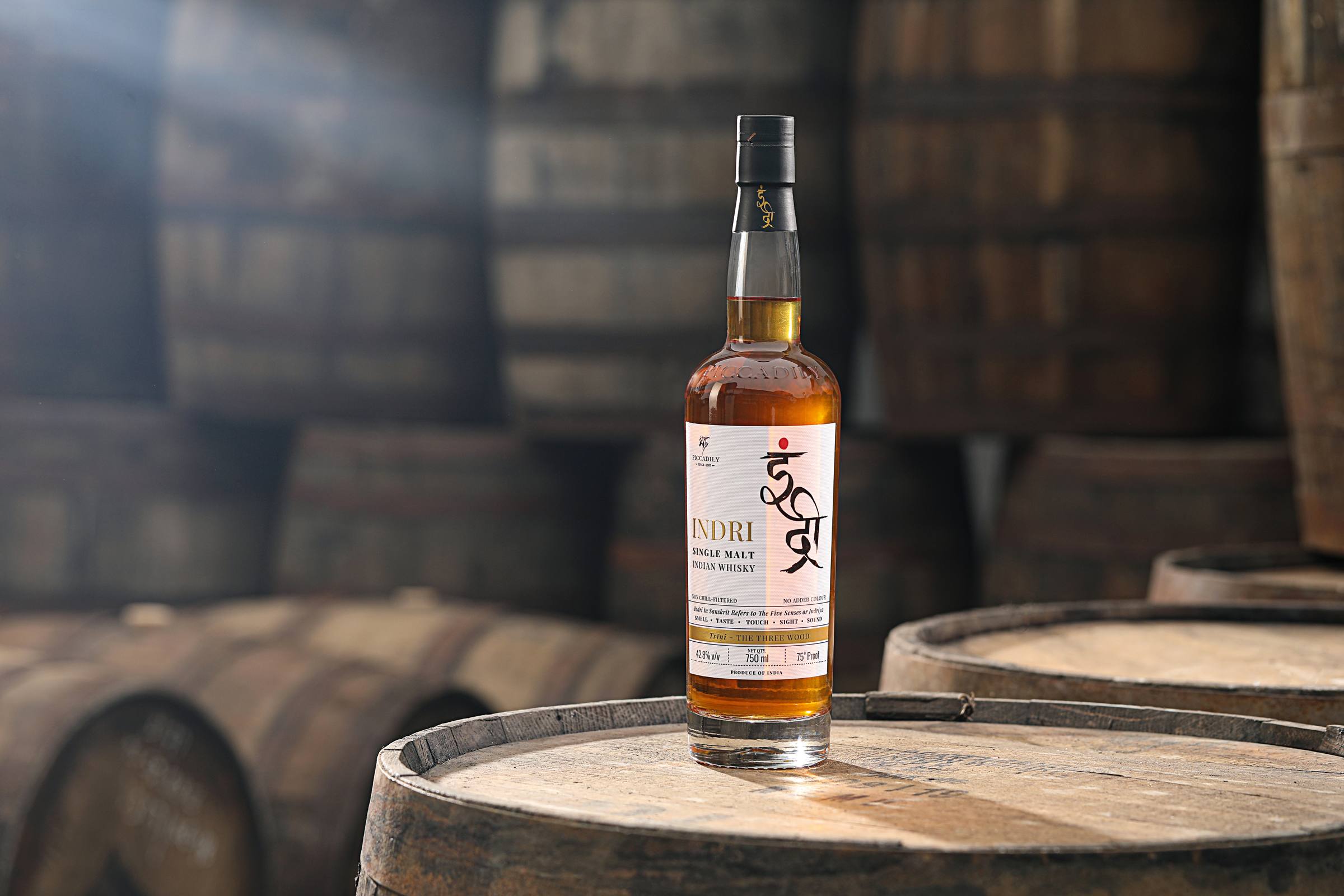 India's first commercial single malt, Amrut, launched in 2004. Distilled in Bangalore, the brand has launched more than 40 expressions over the years. "I like to describe us as the missing link between Scotland and Kentucky," says head of distilling Ashok Chokalingam, "because we distil like the Scottish but our climate is closer to Kentucky, so our whiskies have more of a fruity character, and chocolate and vanilla notes like you find in bourbon." Amrut's flagship Single Malt (£50.25, thewhiskyexchange.com) marries a malty Horlick's sweetness with golden orchard fruit notes and perfumed apricot. The company also does a smoky Fusion whisky that blends Indian malt with peated malt from Scotland.
"Until just a couple of decades ago, alcohol was still a taboo subject in India," says Vikram Achanta, founder of 30 Best Bars India, over a cocktail in New Delhi's buzzing Sidecar bar. "But Indian spirits, and bar culture, has really taken off in the past few years. And now there's a free trade deal between India and the UK around the corner – well, all the big players are interested."