Chinese Foreign Minister Wang Yi called for "in-depth" and "comprehensive" Sino-American dialogue to stabilise bilateral relations on Thursday, just before his meeting with US Secretary of State Antony Blinken in Washington.
Wang voiced hoped of "constructive" and "forward-looking" talks with his diplomatic counterpart, yet did not mention the prospect of a highly anticipated meeting between Chinese President
Xi Jinping
and US President
Joe Biden
at the
Asia-Pacific Economic Cooperation
summit in San Francisco next month.
China and the US "share important common interests and we face challenges that we need to respond to together", Wang said. It has been widely expected that his three-day visit to Washington would secure the summit between Xi and Biden.
The two countries should seek to expand common ground towards cooperation benefiting both sides "so that we can stabilise
China-US relations
from deterioration and bring the relations back to the track of healthy, stable and sustainable development" the senior envoy added.
Blinken said he looked forward to "constructive" conversations with Wang Yi over the next few days and that he agreed with the foreign minister's remarks.
Wang will also meet National Security Adviser Jake Sullivan on Friday to maintain the "strategic channel of communication", according to the White House. Sullivan and Wang met in Vienna in May and Malta in September.
Biden is expected to speak with Wang on Friday as well, Reuters reported, citing two US officials. In June, Blinken met with Xi while in Beijing.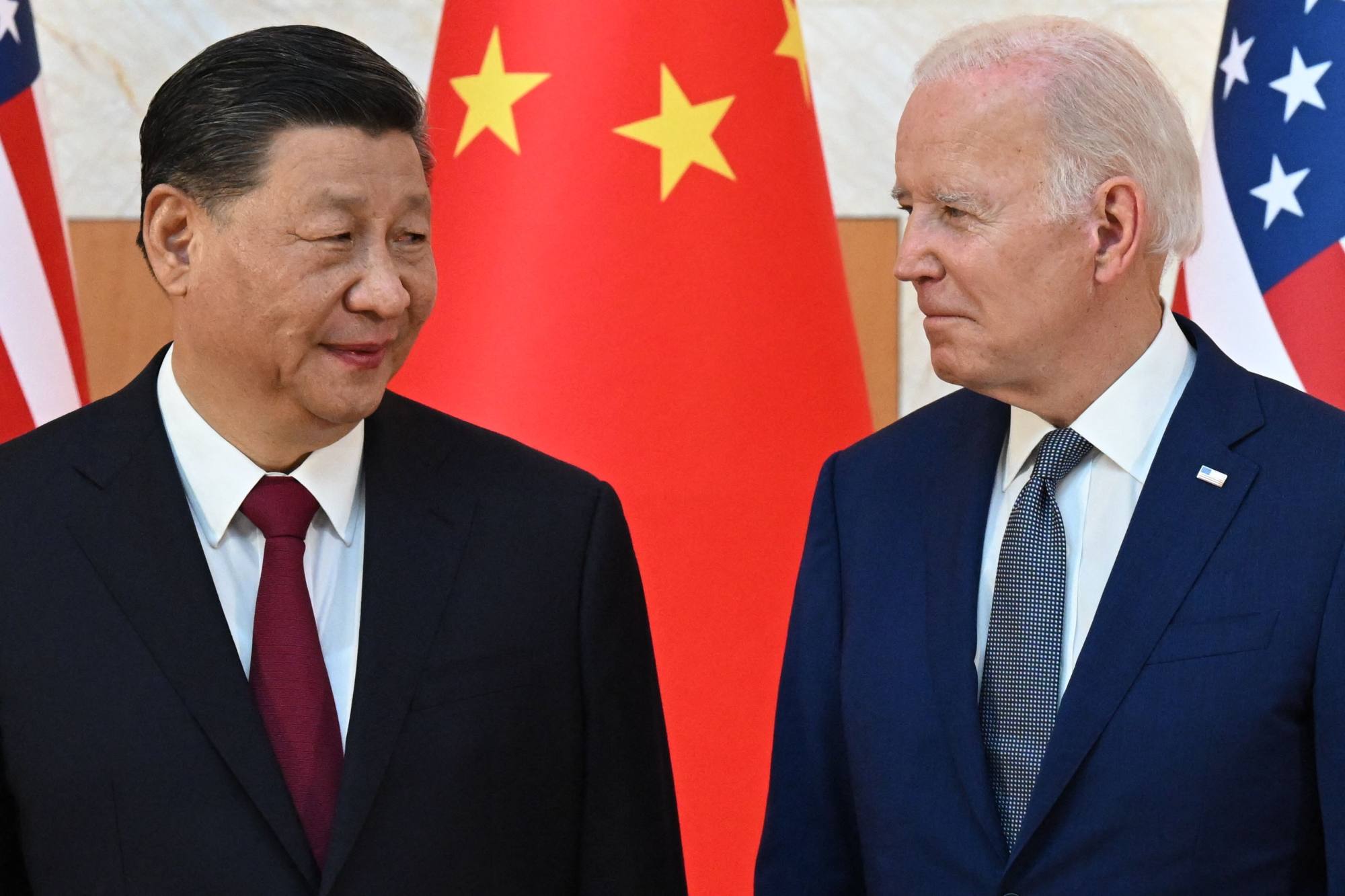 Wang's US visit follows trips by Chinese Commerce Minister Wang Wentao to
Detroit
and
Washington
in May and Chinese Vice-President
Han Zheng
to address the UN General Assembly.
Top American officials have also travelled to Beijing this year in a concerted effort to smooth relations, including Secretary of State Antony Blinken, Commerce Secretary Gina Raimondo, Treasury Secretary Janet Yellen and climate envoy John Kerry.
Neither side has confirmed Xi's attendance at the Apec summit next month. Were he to attend, it would be Xi's first trip to the US since April 2017.
Regarding the Middle East conflict, Washington has asked Beijing to use its influence to stop it from spreading, a goal it said both sides shared. China has called for a ceasefire and presented itself as a possible peacekeeper in the intensifying conflict.
On Wednesday, China joined Russia in
vetoing a US-backed resolution
at the UN Security Council concerning Gaza, calling it "evasive" and "seriously out of balance".
The resolution called for pauses in fighting to permit humanitarian aid access; the protection of civilians; and a stop to arming Hamas and other militants in Gaza.
Last week, the US vetoed a resolution drafted by
Brazil
, arguing more time was needed for US-led diplomacy.
On Tuesday, Chinese ambassador Xie Feng helped to warm bilateral relations ahead of Wang's arrival, saying in an
address
at the National Committee on US-China Relations in New York that reversing the downward spiral in relations was a "shared wish".
"We hope the US side will work with China in the same direction, shorten that negative list, expand that positive agenda, and bring China-US relations back to the right track of sound and stable growth," Xie said.
As a reminder of the distrust and hostility China faces in Washington, two House Republicans issued a statement opposed to Wang's visit.
Michael McCaul of Texas, chair of the House Foreign Affairs Committee, and Young Kim of California, who heads the Indo-Pacific subcommittee, described the trip as "the first time a Chinese foreign minister has visited the United States since 2019".
"During its meetings with Wang Yi, the Biden administration should not fall for false promises but demand deliverables such as releasing Americans taken hostage in China, stopping the export of fentanyl precursors and halting its military expansionism in the
Indo-Pacific
," they said.
Wang resumed the role of foreign minister is July after the
removal
of
Qin Gang
from the post. He had served as China's foreign minister from 2013 through 2022, and was promoted to the powerful 24-member Politburo last year.
Additional reporting by Bochen Han and Robert Delaney in Washington