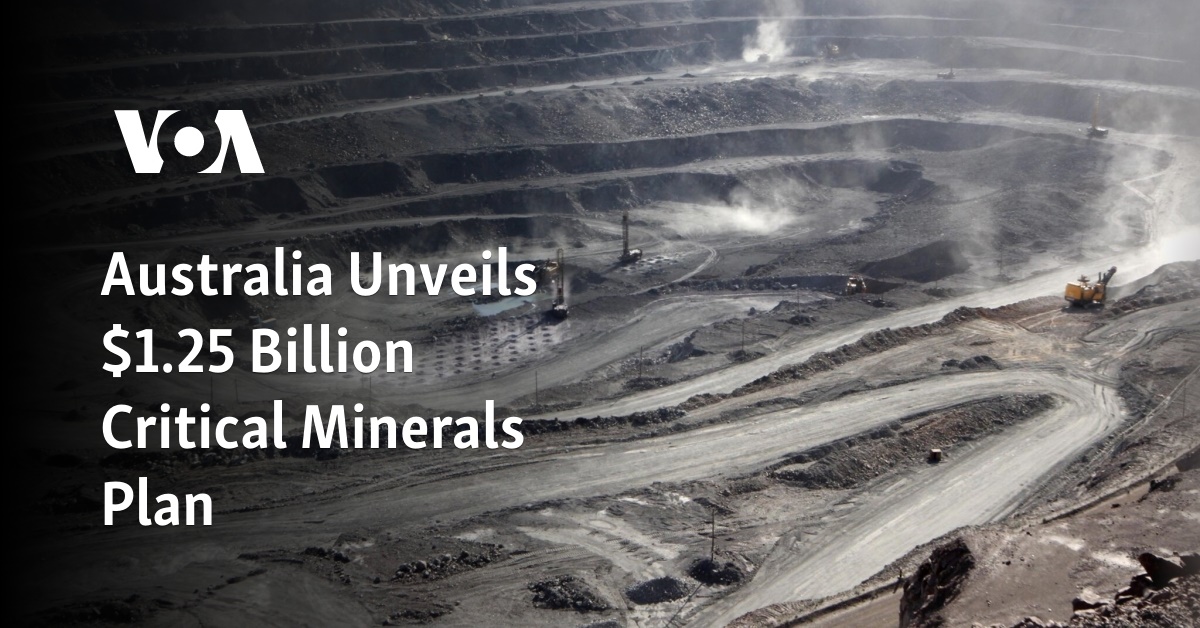 SYDNEY —
Australian Prime Minister Anthony Albanese has announced a plan to mine and process critical minerals during an official visit to the United States.
Australia's government wants to attract investment from U.S. companies and reduce reliance on China, which currently dominates the critical minerals sector.
The Canberra government says without mining more critical minerals, Australia will not reach its target of net zero emissions by 2050.
The $1.25 billion fund announced in Washington by Albanese will help to provide low-interest loans to mining and processing companies in partnership with U.S. investors.
Critical minerals include lithium, cobalt, manganese and rare earths. These minerals are used in cell phones, batteries, wind turbines, solar panels and parts for electric vehicles. They are also needed for defense technology.
Australia has large reserves of many of the minerals. Canberra and Washington want to reduce the market dominance of China, which has had a near-monopoly in the sector.
Australian officials have stressed that a "sustainable and reliable supply of critical minerals is vital to supporting the Australian and United States' manufacturing sectors."
Speaking from Washington, Madeleine King, Australia's minister for resources, told the Australian Broadcasting Corp. Thursday that reducing reliance on China is a priority.
"Many countries outsource its [sic] mining capacity to China and they have invested in that; they have developed their processing facilities while the rest of the world has not done so," King said. "I think the pandemic showed us that there is a vulnerability in each of our economies when we rely — for any product, I might add — when we rely on one supplier of a particular commodity. And that obviously applies to critical minerals."
The funding plan was announced ahead of the first meeting of the Australia-United States Taskforce on Critical Minerals, which is part of Albanese's four-day U.S. visit.
Albanese is also seeking to shore up congressional support for the AUKUS trilateral accord announced in September 2021 with the United States and Britain that would give Australia access to nuclear-powered submarines for the first time.
The U.S. Congress is yet to pass several pieces of legislation needed to move the multibillion-dollar pact forward.
Australia has deep historic ties to the United Kingdom, while China is, by far, its biggest trading partner. But Australia's relationship with the U.S., including a military accord signed in the early 1950s, underpins the country's sense of security.