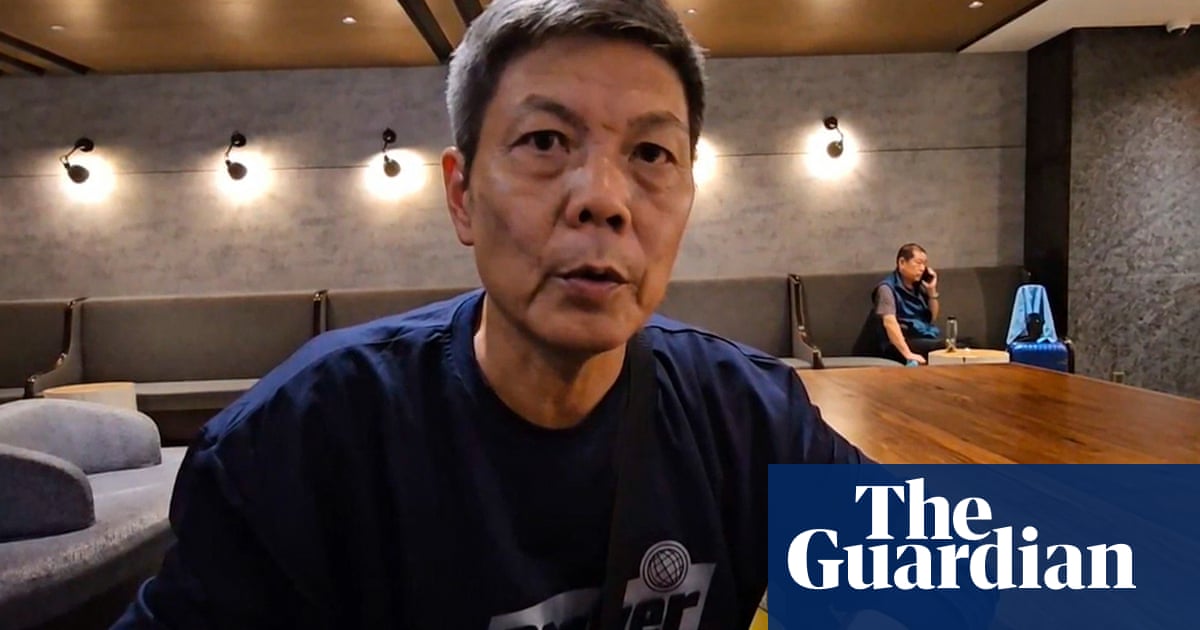 A Chinese dissident known for regularly commemorating the 1989 crackdown on pro-democracy protesters in Beijing's Tiananmen Square has fled to Taiwan where he pleaded for help in seeking asylum in the US or Canada.
In a video posted online on Friday, Chen Siming said he was in the transit area at Taoyuan international airport to escape Chinese political persecution.
"The Chinese police's stability maintenance methods directed towards me were becoming more and more cruel and crazy," he said in his post. "They detained me at will without following legal procedures, taking my cellphone and even giving me a psychiatric evaluation. I can no longer continue to accept the ravaging of my personal dignity, the trampling of my honor and the threat to my body."
It is unclear how Chen was able to travel to Taiwan but he told the Associated Press he had left China on 22 July. Taiwan is a self-governing island that is claimed by China.
Chen said that since 2017 police had taken him into detention every year, primarily for his annual Tiananmen Square commemorations. The shortest detention had lasted a week with the longest being 15 days, he said.
In China, public memorials in honour of the protesters who were killed in the crackdown are likely to attract police attention, detention or arrest.
In May, authorities in China's southern Hunan province detained Chen after he posted on social media commemorating the protests. He described being harassed by state security police over the years during "sensitive periods" around the anniversary date.
The group Chinese Human Rights Defenders said he was believed to have been held in a detention centre in Zhuzhou, Hunan, shortly afterwards.
The group urged Taiwan to help Chen seek asylum. "If Chen Siming is returned to China, he faces an almost certain risk of detention, torture and other ill treatment, and an unfair trial," said William Nee, the group's research and advocacy coordinator.
What happens next for Chen will be complicated. Taiwan does not have a formal refugee policy and has become increasingly wary of security risks posed by China. It has denied permanent residency to some people seeking to move from Hong Kong because of Beijing's increasing control over the city.
Chen said he was aware of the risks but preferred Taiwan over escaping to Thailand or Laos,where other Chinese dissidents often flee.
"I entered Taiwan illegally, but Taiwan is a democratic and free society, a country. Even if I am sitting in jail here, I would feel safe," Chen said.