Iranians have found few reasons to rejoice of late, with the economy on its knees and their country under international sanctions. That helps explain the flurry of excitement greeting the arrival of one of the biggest stars in world football, as Cristiano Ronaldo gets set for a debut on Iranian soil.
A private jet carrying the Portuguese five-times world player of the year and his teammates from Saudi Arabia's Al-Nassr club touched down in Tehran on Monday ahead of their AFC Champions League match against Iran's Persepolis on Tuesday evening.
Ronaldo, now a 38-year-old veteran, enjoyed a glittering career with Manchester United and Real Madrid, as well as the Portuguese national team, before signing for Al-Nassr in December for a reported $200mn a year. He has more than 30 major trophies to his name and is world football's record men's international goalscorer — a title he took in 2021 from Iran's Ali Daei.
Even opposing fans take note when they see a player known for his scoring prowess, free-kicks and trademark mid-air pirouette celebration line up against their favourite team. But for the Islamic republic's predominantly young population, ground down and with an unsatisfied thirst for joy and entertainment, the anticipation is even greater.
"Ronaldo is one of the world's most important people, and the most followed person on Instagram," said Pejman Rahbar, chief editor of the Varzesh 3 sports website. "In Iran, visits by major international sports teams or high-profile footballers are rare, which is why this has generated so much excitement."
Football is hugely popular in Iran and the national team has been a regular at the Fifa World Cup. Ronaldo scored when Portugal beat Iran at the 2006 tournament in Germany.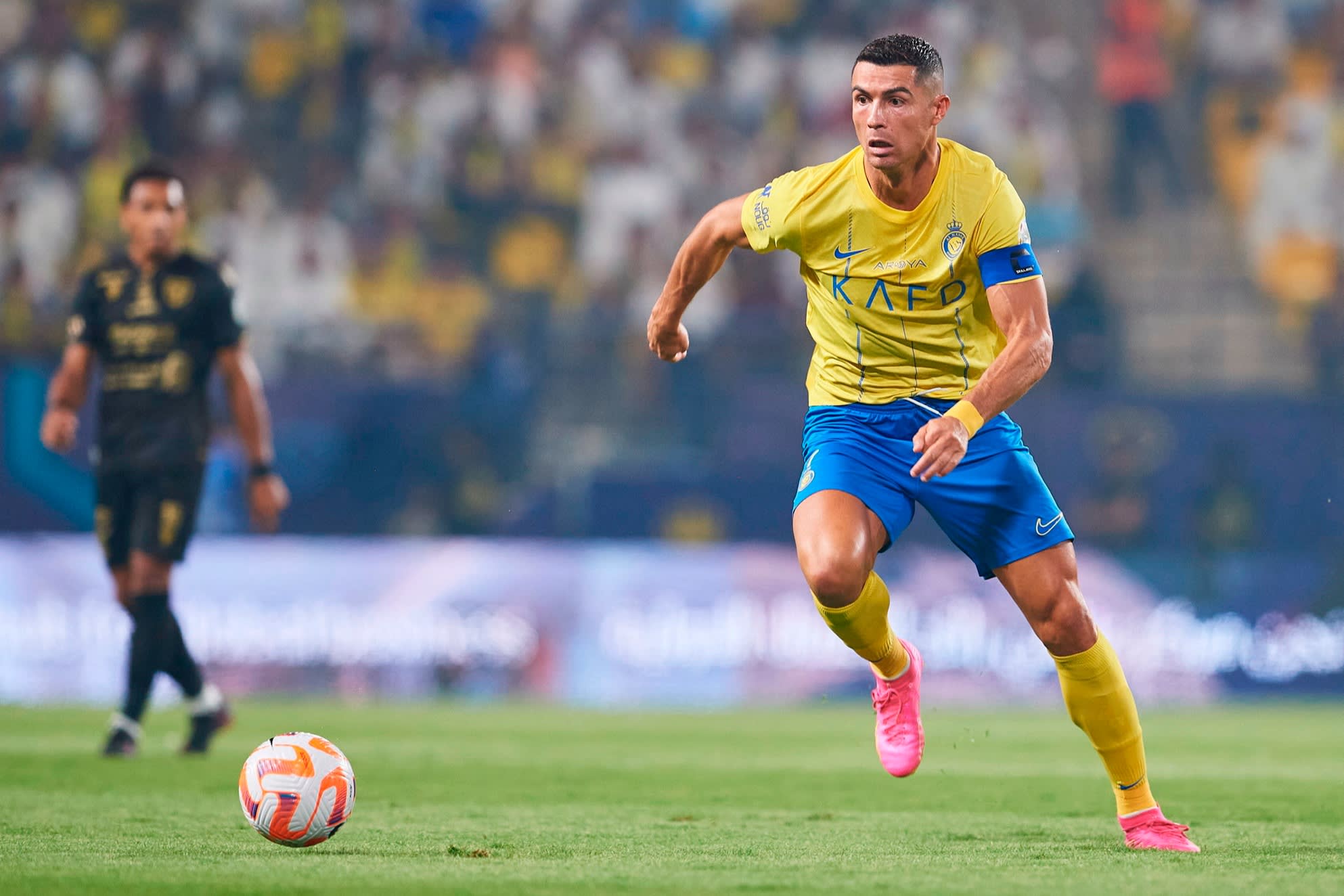 Persepolis, Iran's most successful team, has a large and passionate fan base. But they will be absent on Tuesday, with the clash at the 100,000-seater Azadi stadium to be held behind closed doors due to a ban by the Asian Football Confederation (AFC) over licensing regulations.
The ban on supporters is a huge disappointment, but football fans are still hotly anticipating the arrival of the Portuguese star. "I always play as Ronaldo in Fifa video games," said Rayan, 27. "When I was younger I used to direct message him a lot, hoping we'd make friends and he'd buy me an island," he joked.
Iranians have developed a culture of humour to cope with their social predicaments, with even the most sensitive subject addressed with levity and jokes that quickly go viral. Ronaldo's arrival has been no exception.
Messages have circulated on social media about what sort of haircut Ronaldo will sport, and whether his partner Georgina would have to pass through the women's gate at the airport or be prevented from sharing a room because they are not officially married.
Ronaldo will spend about 36 hours in Tehran, with three floors at the Espinas Palace Tehran hotel allocated to his Saudi team, and a suite reserved for their star player. Iranian football fans, some with Ronaldo's CR7 branding on their shirts, gathered at Imam Khomeini Airport on Monday as the team plane landed, and a larger crowd congregated outside the luxury hotel in the hope of catching a glimpse of their idol.
Ghazal, 25, sighed at the intense excitement she felt ahead of the match. "I'm a Persepolis fan, but I've also always admired Ronaldo. I'm officially torn between who to support now."
The visit by Al-Nassr is the first to Iran by a Saudi club in seven years. The two countries have been bitter regional rivals, although a surprise reconciliation in March under the auspices of China has helped to defuse tensions.
Ronaldo is one of the crown jewels in Saudi Arabia's push into the world's most popular sport. Its leading clubs spent more on players this summer than those in almost every leading league in football's European heartland.
Saudi clubs spent a net €891mn in the most recent transfer window, according to transfermarkt.co.uk, underlining the country's ambitions to become a force in world football. Brazil's Neymar, France's Karim Benzema and Senegal's Sadio Mané are among the new faces who have signed big-money deals to play in the Saudi Pro League this season.
Newcastle United, the English Premier League side, has also returned to the lucrative Uefa Champions League, after being bought by a consortium that includes the Saudi Public Investment Fund. The AFC Championship is the region's equivalent of Europe's most prestigious tournament.
Ronaldo's visit has not been without its controversies. When Iran's tourism minister joked that the player would have to find an alternative to messaging his 605mn followers on Instagram, the country's former communications minister said this was a reminder that authorities should look to ease Iranians' access to social media.
Instagram, along with Telegram, WhatsApp and a host of other websites and apps, remain blocked in the Islamic Republic. In true Iranian style, however, Ronaldo's Instagram feed was this week inundated with advice on how to navigate Iran, including tips in Farsi about which private networks work best to circumvent the rules.