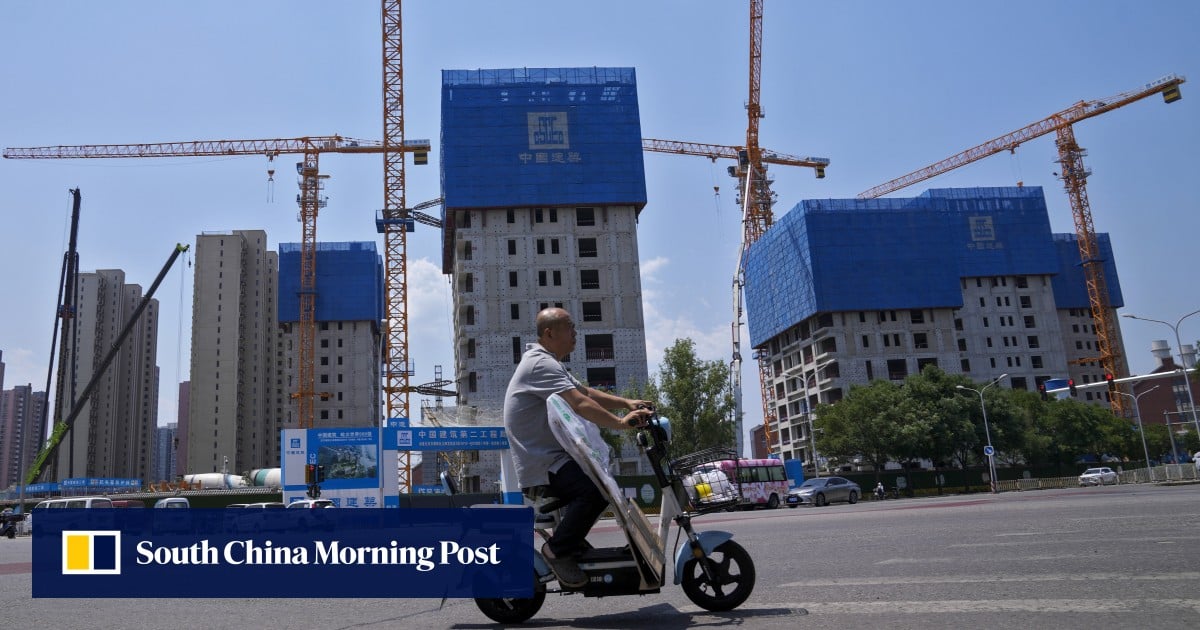 Chinese state media has flagged "hidden barriers" faced by the struggling private economy, after private investment continued falling last month amid weak confidence.
The recognition of such barriers – which generally refer to the uneven playing field with state-owned players, in terms of financing and market access – came as Beijing's
31-point action plan
, released in July, has failed to reverse market expectations.
"Hidden barriers exist in many fields of business activities and accompany the entire process of private enterprise growth," said an editorial published on Monday by the Study Times, a journal by the Central Party School.
"Inequality of rights, opportunities and rules, as well as their treatment when compared with state-owned enterprises (SOEs)," have also hampered the development of private firms, it said.
The muddied relationship between government and business, unfair market access, and stiff competition have also served to compound the hurdles facing private firms, the editorial added.
Also, more profound barriers are rooted in biases that have created an even more hostile environment for private firms, as well as disadvantages when compared with SOEs, such as trouble getting bank loans, according to the editorial.
It is not the first time that state media has mentioned the problem of "hidden barriers", but the matter has become more pressing as Beijing urgently tries to leverage private spending to help the nation's economy grow by leadership's annual target of
around 5 per cent
this year.
But questions linger as to how and whether these measures will be effectively put into place, rather than serve as mere lip service.
Sun Wenye, an analyst at consulting firm Trivium, said the biggest factors hindering private-sector confidence were the property market slump and insufficient domestic demand.
"It doesn't make sense to expand investment, production and hiring in this macroeconomics environment, no matter what the government does on the business-environment front," Sun said. "The measures are good for improving the business environment in the long run – if they get fully implemented – but they're not enough to boost short-term private sentiment."
China's January-August
private investment declined by 0.7 per cent
from a year earlier, worsening from a fall of 0.5 per cent in the first seven months. This was in sharp contrast to investments among SOEs, which rose 7.4 per cent in the same period.
Meanwhile, the increase in industrial value-added output was only 3.4 per cent, year on year, in the private sector, less than the 5.2 per cent at SOEs.
The private sector, a backbone of growth and innovation, contributes more than half of China's tax revenue, more than 60 per cent of its gross domestic product, and more than 80 per cent of urban employment. But the sector has struggled to bounce back from the pandemic, amid the country's slower-than-expected economic recovery.
In July, Beijing's 31-point action plan focused on shoring up the ailing private sector that underpins economic growth, jobs and technological innovation, while also invigorating the national economy. The package was seen as leadership's strongest message ever to shore up and provide a favourable environment to China's private sector.
"There is, however, the risk of new measures being too conservative to make a difference, as many 'bold' policy proposals get lost in the reporting line," said Xu Tianchen, an economist with the Economist Intelligence Unit.