Outrage in London is great after the arrest of
a suspected Chinese spy
, and rightly so. At the same time, though, it is a welcome distraction for a government that has simply failed and will now take a tougher stance on China for all the wrong reasons.
Espionage in
the middle of Westminster
illustrates the vulnerability and perhaps also the helplessness in dealing with China. That a parliamentary research fellow has been arrested is a "serious security concern", according to opposition leader Keir Starmer, while Prime Minister Rishi Sunak pledged to "defend democracy and our security".
The saga has yet to fully unfold, with court hearings still pending. If politics has taught us anything, it is that a good distraction is always welcome in times of hardship – and
times are hard in Britain
. To say the nation has seen better days would be an understatement. What began with Brexit was exacerbated by the Covid-19 pandemic and has reached its temporary apogee with the economic impact of Russia's invasion of Ukraine.
Unsurprisingly, the economic data is devastating. At 6.8 per cent, inflation in Britain is almost twice that of the United States' 3.7 per cent. Things aren't looking any better on the job market, either. The latest labour market report shows that unemployment rose by 159,000 in the last three months, to 1.46 million, lifting the jobless rate to 4.3 per cent from 3.8 per cent in the previous quarter.
The Brexiteers had promised to free the economy from its dependence on
cheap labour from abroad
, but the Tory government has failed to invest in the training and resilience of the local workforce. Given the high national debt, it lacks the money to create new incentives with higher wages for staff in the state-dominated healthcare sector.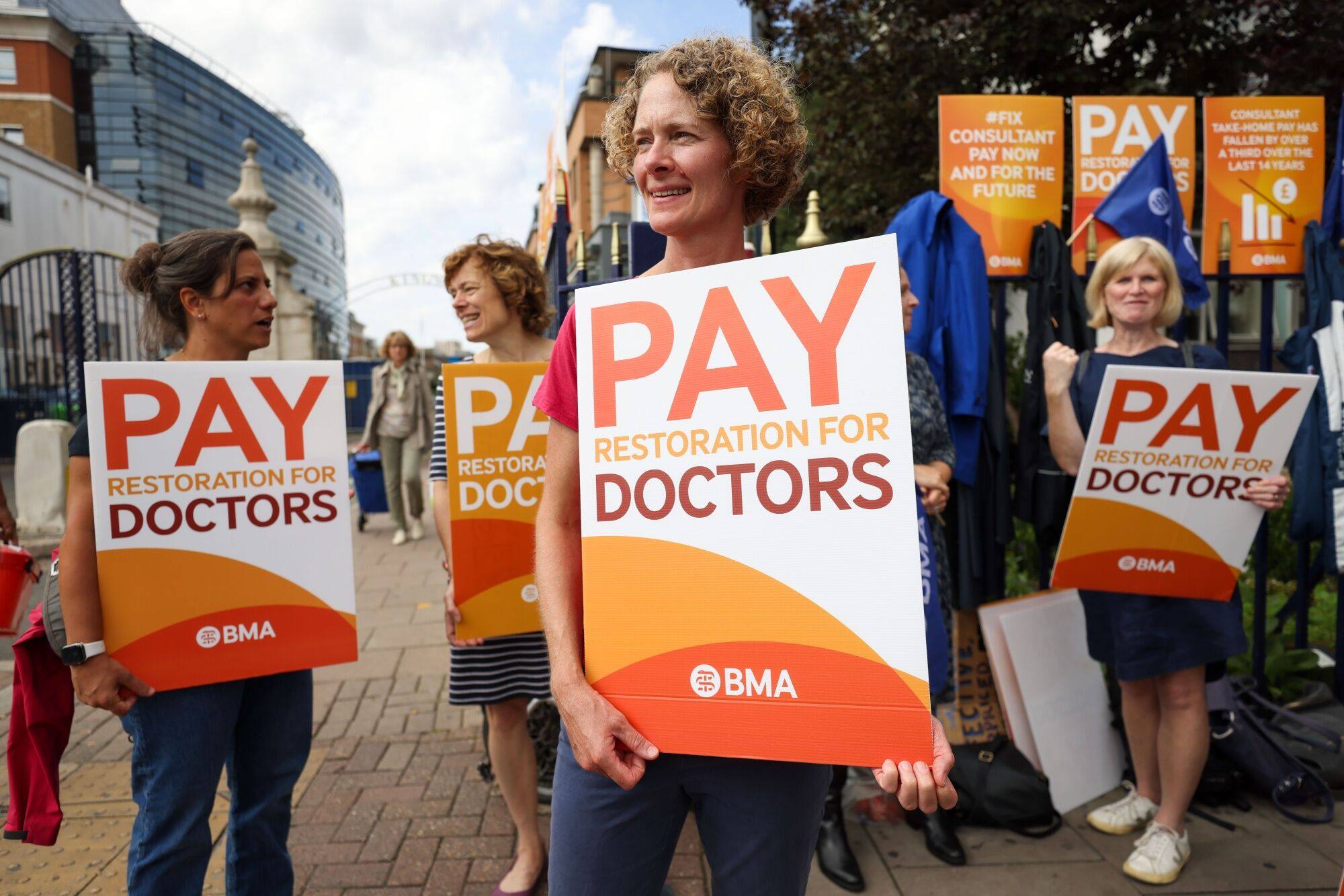 Meanwhile, the population is suffering from more than a
high cost of living
. The Bank of England is likely to find itself forced to further increase the key interest rate. This threatens Britain's meagre growth, drives up interest rates on government bonds and puts pressure on the real estate market.
Short-term mortgages are common in Britain, which is why many Brits now face much higher interest rates. In a country where about 65 per cent of households own their home, the end of the low interest rate era is now threatening economic and political upheaval.
Britain has once again become the "sick man of Europe", an inglorious title it previously held in the 1970s. At that time, Britain was suffering from a wave of strikes, a backlog of reforms and stagnation before Margaret Thatcher became prime minister. By now, however, the situation is so tense that 65 per cent of the British support a referendum on returning to the European Union – an increase of around 10 percentage points compared to last year.
The result of all this carnage is that after 13 years in government, the Conservatives are on the way out. It is difficult to fathom a scenario in which the Tories will not lose
the next general election
, which must take place by the beginning of 2025 at the latest. Currently, they trail Labour by a wide margin.
For Sunak and the Conservatives, the espionage issue is a gift to distract from these issues and to create an adversarial image of China. Previously, Sunak tried to maintain a delicate balance on China, an approach
he called robust pragmatism
. However, it now seems inevitable that he will change his tone, especially since he faces a split in his cabinet on the issue.
Moreover, there remains a powerful anti-China alliance within the party. For example, former Tory party leader
Iain Duncan Smith
has warned of a deepening threat regarding China and has called for security checks in parliament to be tightened while urging the government's China policy to be reconsidered.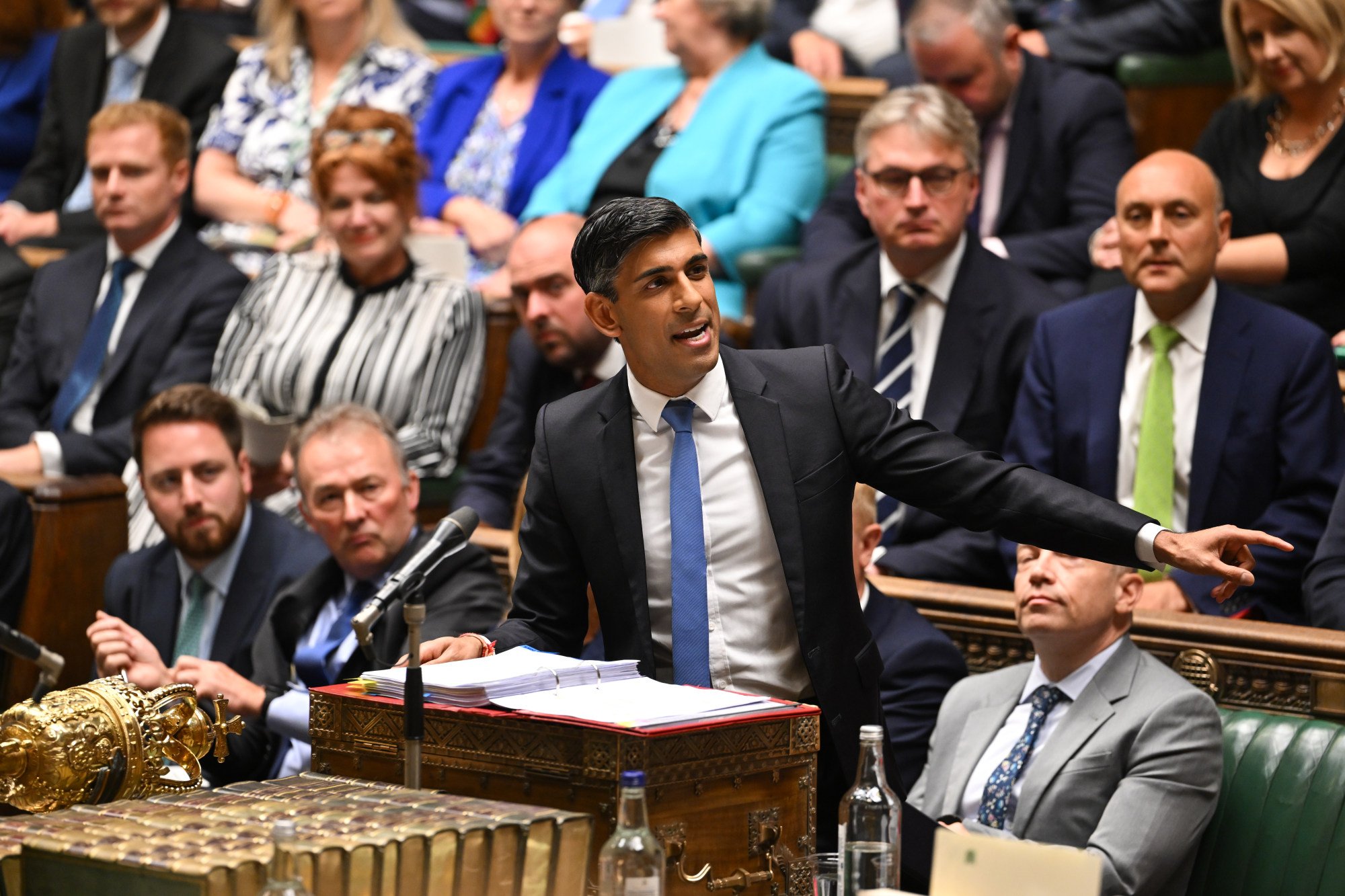 Without a miracle, Sunak will all but be out of office come 2025. Given that, one can expect an episode of political theatre whereby Sunak and the Conservatives will try to exploit the circumstances, blame China and
question diplomatic relations
. Newspapers and pundits alike will be all over the issue once court proceedings begin, with the opposition and China hawks within the Tories serving lots of red meat by accusing Sunak of being naive towards Beijing.
The question these developments raise, however, is how it might affect Sino-British trade relations moving forward. Let us not forget that the situation in Britain would be even more dire without it. The price for more economic hardship would once again be paid by the British people.
It is apparent that espionage is inexcusable. And if the suspect is found guilty, the punishment must be harsh. However, it should not allow those holding responsibility in Britain to use external interference to cover up internal shortcomings.
Thomas O. Falk is a UK-based independent journalist and political analyst