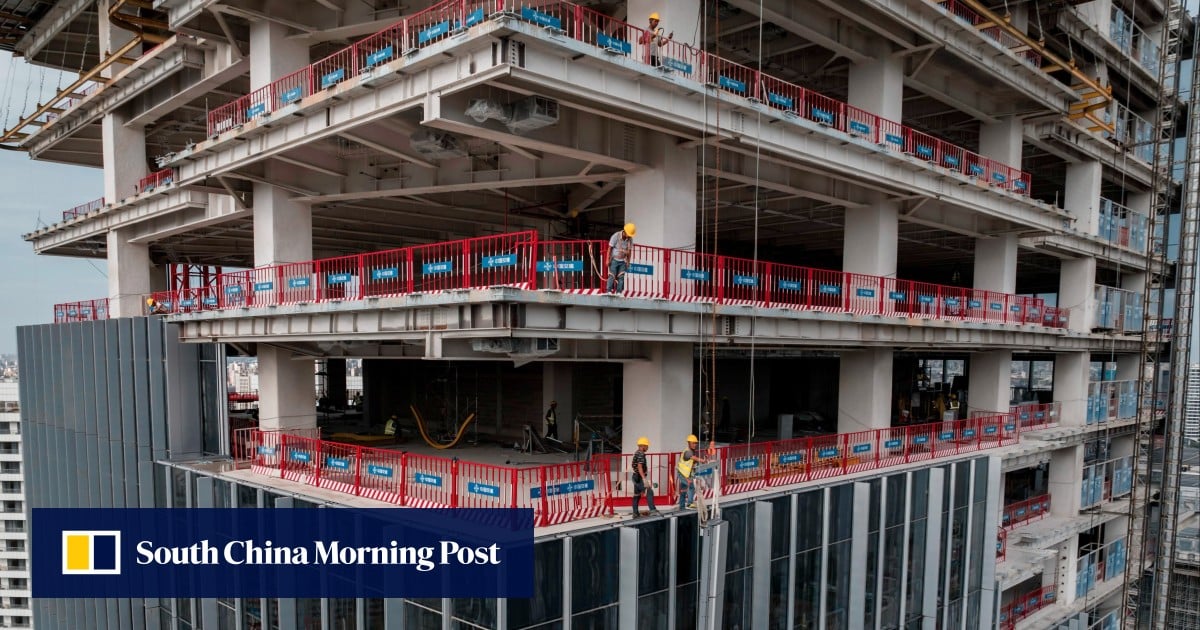 China's public debt burden threatens to undermine the economic growth of its neighbours while US public debt may "tear apart" society and derail support for its
green energy
transition, according to analysts speaking at an
International Monetary Fund
event on Wednesday.
While the two countries figured prominently in the discussion, China drew scrutiny for a significant jump in its share of the total global debt stock, to 20 per cent from 5 per cent, since 2008, according to IMF data. US debt, in contrast, has remained stable in the same time frame, at 29 per cent.
China's debt-to-
GDP
ratio surged by 12 percentage points last year, to 282 per cent, said Joyce Chang, chair of global research at
JP Morgan
's corporate and investment bank, led by an uptick in government debt and local government financing vehicles in particular.
That was "well above" the developed market average of 256 per cent, and the "high interest repayment burden is going to crowd out" the ability of local governments to raise more, she said.
With foreign participation in China's debt markets relatively low, the risk in this scenario is less about global contagion and more about the knock-on effect among neighbouring countries, Chang said.
The rising debt burdens and other factors dragging China's economy, such as the ongoing property slump, have brought the country's growth below government expectations to 4.8 per cent this year, she added.
"And that has more of an impact on the emerging markets economies," said Chang.
In particular, commodity exporters in the emerging Asian economy would be affected, she added, triggering not economic collapse but a "slower-growth scenario … where the spillover is on the growth impact, particularly in emerging markets".
America's debt burden, meanwhile, was at risk of increasing owing to global investors' doubts about its ability to rein in deficit spending, according to Jeromin Zettelmeyer, director of Brussels-based think tank Bruegel, another panellist in the IMF discussion.
"In the US, there are deficits as far as the eye can see, and the political priorities are not to reduce these deficits in a credible way," Zettelmeyer said. "And so you basically wonder how long will markets be patient."
Efforts to combat
climate change
and big-government solutions to address poverty – sometimes referred to as "
Bidenomics
" – are core priorities of US President
Joe Biden
's administration.
The challenge is only becoming more dire as recent statistics point to worsening poverty and extreme weather events, such as
record-breaking heat in the US
this summer, making headlines on a daily basis.
This week the US Census Bureau released data showing that the country's poverty rate spiked to 12.4 per cent last year, from 7.8 per cent in 2021, as a broad array of federal benefits meant to help families afford food and housing during the pandemic expired.
The
Inflation Reduction Act
, championed by Biden, directs nearly US$400 billion in federal funding to clean energy to cut the nation's carbon emissions by 2030. The funds will be delivered through a mix of tax incentives, grants and loan guarantees.
"The distributional conflicts around how to manage down these debt levels can really tear apart societies … and further open room for populism and divisiveness the type of which we have seen in many countries after the
global financial crisis
, but particularly in the US," said Zettelmeyer.
"This can only get worse and, of course, my worry is the first main casualty of all of this is going to be the fight against climate change."