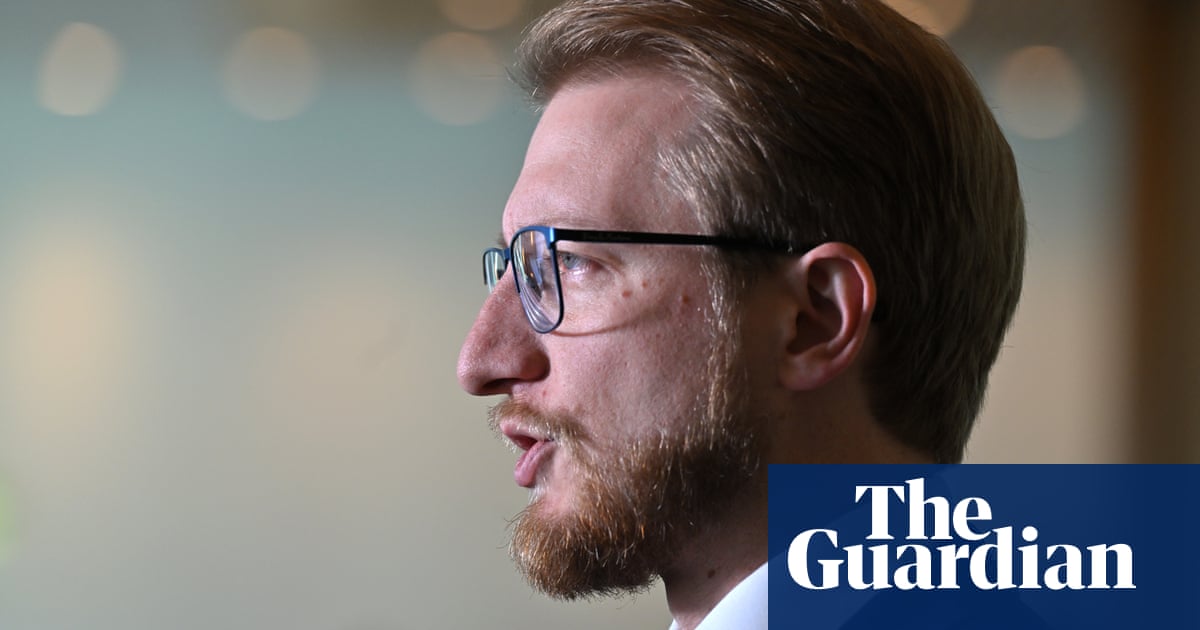 An espionage scandal in the UK should serve as a "major wake-up call" for Australia, a senior opposition member has said.
Australia's shadow home affairs minister, James Paterson, called on both countries to "harden" their political systems to reduce the risk of alleged compromise, including wider use of vetting of staff members.
British MPs complained that they should have been told sooner than an aide operating at the heart of parliament had been arrested on suspicion of allegedly spying for China and breaching the UK's Official Secrets Act.
The man, who is in his 20s and was arrested in March along with another person, is known to have held a parliamentary pass, allowing him unescorted access to large parts of the Westminster estate.
But the parliamentary researcher released a statement saying that he was "completely innocent", while the Chinese embassy in the UK argued that the claims were the result of "anti-China political manipulation".
Paterson said the allegations were "a major wake-up call for Australia and the United Kingdom, not that we should have needed it".
"It has been clear for some time that espionage and foreign interference are the biggest threats to our democracies and that the Chinese Communist Party has the most sophisticated intelligence gathering capabilities of all of our adversaries," he said on Tuesday.
"They span the full spectrum of intelligence collection, including human intelligence, and their agents won't always fit a stereotypical profile."
Paterson is a co-chair of the Inter-Parliamentary Alliance on China, an international group of legislators that calls for democracies to stand together in the face of "challenges" posed by the CCP.
While staffers to ministers in Australia receive clearances, Paterson argues a vulnerability remains because no formal security vetting process is in place for employees of government backbenchers. Similarly, staffers for opposition MPs and for shadow ministers do not have a vetting process.
Paterson said that, as a bare minimum, "we should be making security vetting available to all MPs for their staff, and we should consider making it compulsory where those MPs serve on sensitive committees".
"Foreign intelligence agencies have a voracious appetite for information about the views, plans and relationships of MPs and our staff are attractive potential targets for that collection – even if they don't personally handle classified information," he said.
"We shouldn't be left to fend for ourselves when hiring and be required to do amateur informal vetting when we have sophisticated systems already in place to detect and manage these exact risks for ministerial staff and public servants."
A spokesperson for the home affairs minister, Clare O'Neil, did not respond to direct questions about whether the Australian government was considering expanding the vetting process for parliamentarians' staff.
The spokesperson simply promised to follow advice: "The government will always follow security advice from intelligence agencies – including in relation to security vetting."
In a speech on Monday evening, O'Neil reiterated her view "that Australia faces the most dangerous set of strategic circumstances since the second world war".
O'Neil said while the threat of terrorism had not gone away, the spy agency Asio had "warned us repeatedly over the last two years [that] Australia is facing now an unprecedented threat … of espionage and foreign interference".
The Asio chief, Mike Burgess, wrote to parliamentarians in 2020 to warn that they were attractive targets for foreign intelligence services due to their ability to influence debate and policy, and access to information and decision-making.
"Political staffers have also been targeted, and we cannot rule out a proxy trying to get access to you through an unwitting relative, friend or business contact," he wrote at the time.
On Monday, Guardian Australia reported allegations that a Chinese academic visiting Australia on a research trip had his accommodation raided and was offered $2,000 in cash by a man purporting to be from "the federal government" for information on his networks and contacts in China.
Both Asio and the AFP declined to comment on the incident.
Australia introduced strong new laws against espionage and foreign interference in 2018. Those measures were taken into account in the UK's development of its National Security Act that received royal assent in July.