The US Air Force's top general warned the service's ranks to be on guard against offers to work for companies training Chinese military pilots, the most explicit public acknowledgement yet of a practice the US has sought to clamp down on.
In a letter dated September 5 but circulated on Friday, General Charles Brown, the Air Force chief of staff, asked airmen to report if they or someone they know has been recruited or targeted for recruitment to train foreign armed forces.
"By essentially training the trainer, many of those who accept the contracts with these foreign companies are eroding our national security," wrote Brown, who is also US President Joe Biden's nominee to be the chairman of the Joint Chiefs of Staff.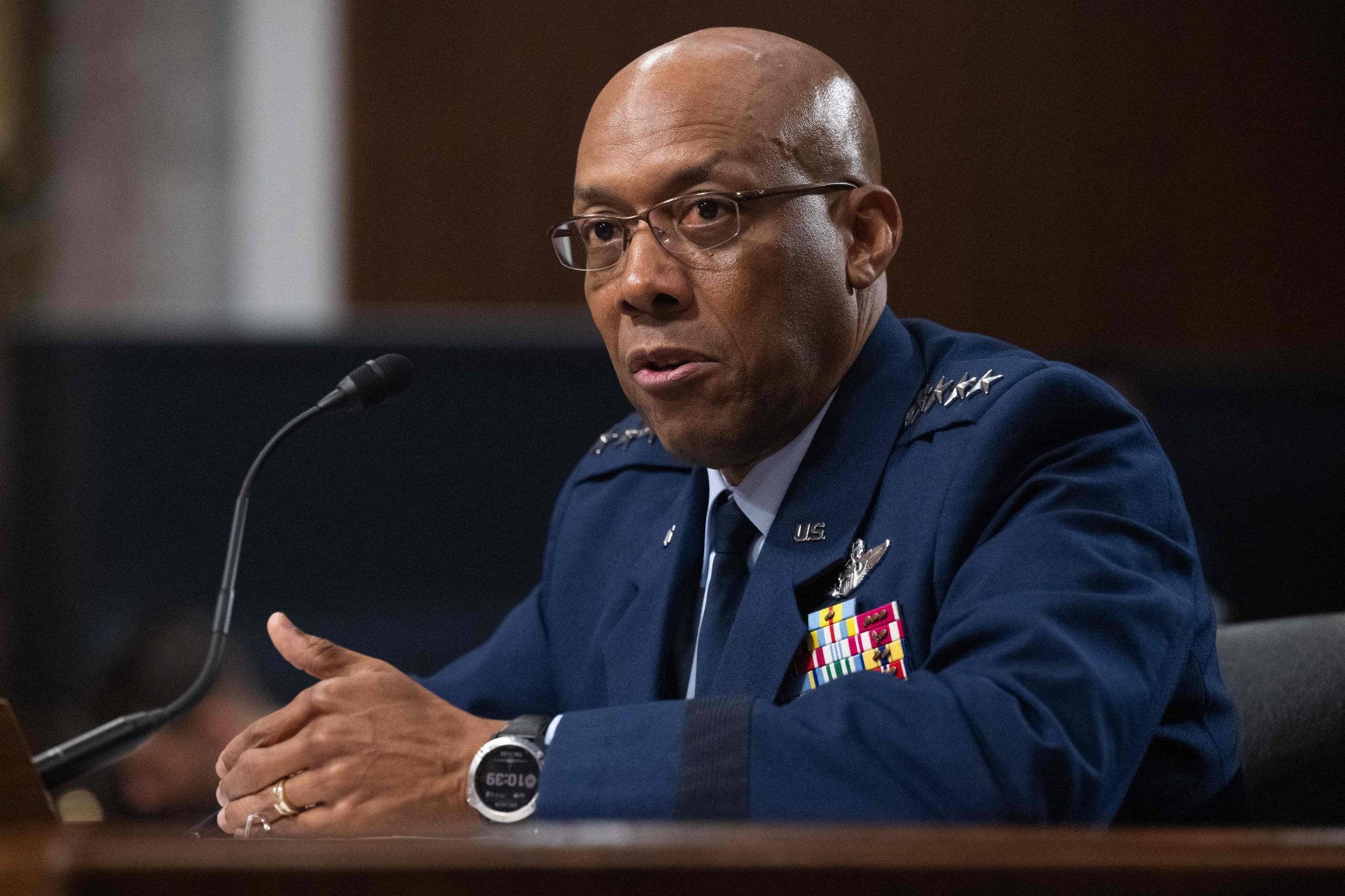 He said those companies are targeting US and Nato-trained service members to train Chinese people abroad and "fill gaps in their military capabilities".
The letter was reported earlier by The Washington Post.
In June, the US restricted exports to entities it said recruited US pilots to train Chinese personnel.
That followed reports that China's military had sought to enlist veteran Western pilots to improve its ability to fly planes from aircraft carriers, which could be useful in the event of a conflict with the US.
One of the most public cases has been that of Daniel Duggan, a former US military pilot who was accused of helping train Chinese military pilots without a proper licence.
Duggan was arrested last year in Australia, where he lives, and is challenging his extradition to the US.
"We urge the US side to respect the normal business activities carried out by relevant companies, and not to generalise and abuse the concept of national security and smear relevant companies," Chinese embassy spokesman Liu Pengyu said in a statement.
"In recent years, some US officials have been quick to accuse China and smear the normal exchanges and cooperation between China and the US, which is not conducive to the healthy development of China-US relations."