But Kirby noted that an equally important way to avoid conflict is to ensure that those holding the weapons are in contact, able to talk through mishaps and otherwise build trust.
"And that's really a critical one … particularly given the tensions in the South China Sea and in and around the Taiwan Strait. So we want to get that channel open."
Kirby declined to say whether Biden and Chinese President Xi Jinping would meet on the sidelines of the Asia Pacific Economic Cooperation conference in San Francisco in November. On Monday, Xi decided to skip this weekend's Group of 20 meeting in India.
But Kirby's spirited defence of continuing diplomatic efforts and his reference to recent Beijing visits by the US secretaries of State, Commerce and Treasury – as outlined by Xi and Biden at their last face-to-face meeting, in Indonesia 10 months ago – suggests that a California meeting is on track.
"We're not that far along here to know for sure," Kirby said. "We'll just keep working at it, but it is good that we have had these exchanges in recent months."
Other US defence officials were more forceful in calling out China for its chest-thumping activities in the Indo-Pacific region and for keeping its military leaders apart from their US counterparts.
"We do need a mechanism to be able to talk about this behaviour and communicate from the US side, which we have tried to do as much as possible, that this behaviour is not going to deter us from operating in the region," Ely Ratner, assistant secretary of defence for Indo-Pacific security affairs, said. "It's dangerous, and the PLA has got to knock it off."
Ratner, formerly with the State Department's office of Chinese and Mongolian affairs, said it should not take a disaster for the People's Republic of China to recognise the importance of open channels.
"The question for the PRC is: do we have to wait to have such a dangerous crisis before they realise the benefits of that kind of engagement?" he said at a defence industry conference in northern Virginia.
"Our hope is not."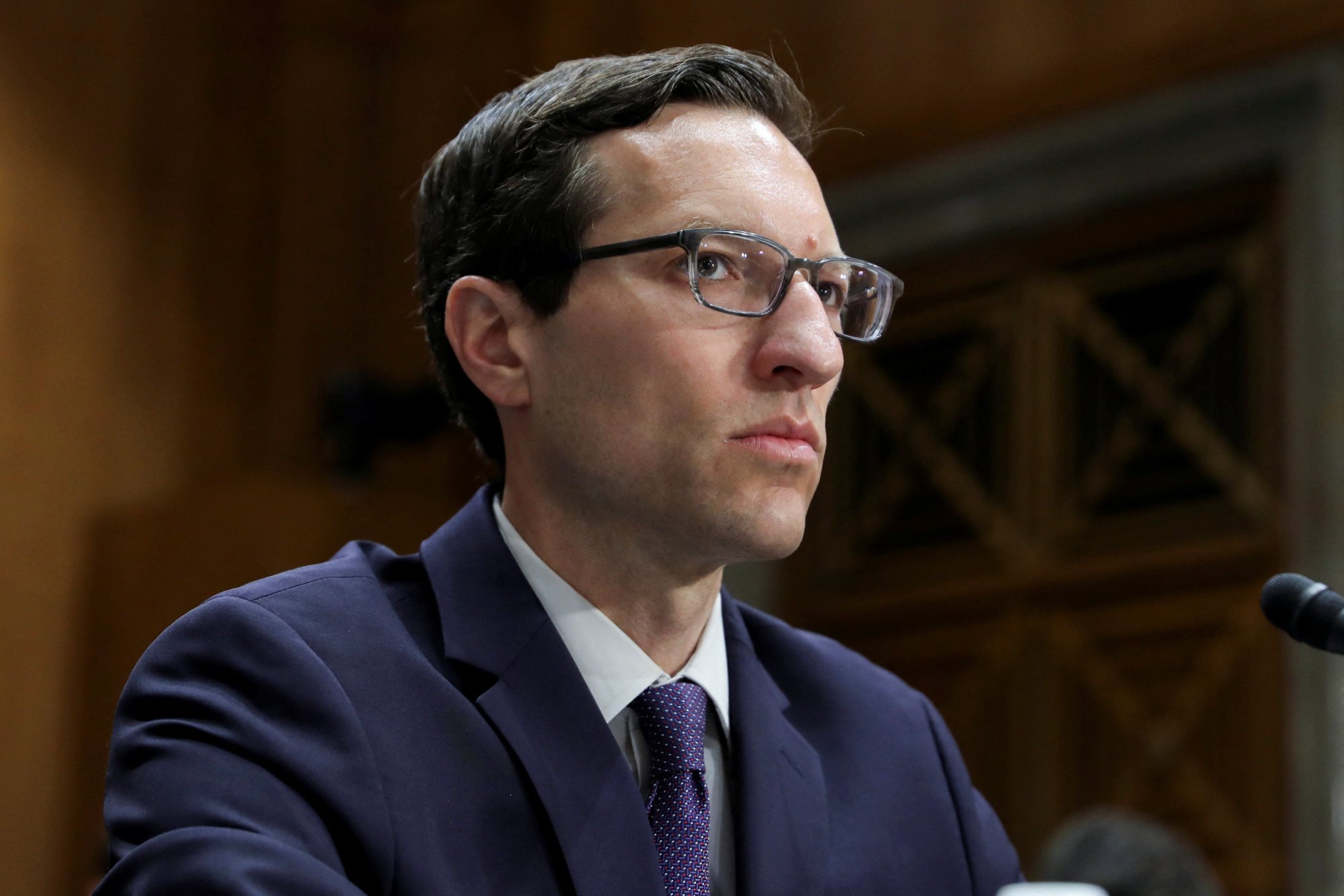 Beijing halted all military dialogue with Washington in August 2022 in retaliation for then-House Speaker Nancy Pelosi's visit to Taiwan.
"We have been brutally consistent in saying again and again, the United States seeks open lines of communication with the PRC,'' Ratner said, accusing Beijing of turning channels "on and off like a light switch for political reasons".
China has denied being uncooperative and incommunicative. "I want to clarify that China-US military-to-military communication is not stopped," said defence ministry spokesperson Wu Qian at a weekly briefing late last month. Wu added that there remained "many difficulties and obstacles" in the relationship.
Analysts said that Beijing has a strategic interest in being less than cooperative, with the US military patrolling off its shores. In part, this gives the stronger US military less assurance or predictability, which keeps it guessing.
Furthermore, they added, relatively open channels of communication raise the risk during a crisis that disclosures would be spun by the US side or spread before the ruling Communist Party could set the narrative.
General Charles A. Flynn, commanding general of the US Army Pacific, told an audience at the conservative Hudson Institute think tank that the best way to deter the PLA was to communicate closely and work in sync with other armies, allies and partners in the region.
"I think that they are also witnessing irresponsible and aggressive behaviour by the Chinese," and responding by taking part in more multinational exercises, said Flynn. "And they're showing up to do that."
Ratner said some relatively low-level meetings had been held between US and Chinese forces recently. "But we would definitely be looking for more at the ministerial level and to revitalise some of the standard engagements that we've had that have proved important in the past."
Ratner said he has had contacts with Chinese counterparts. And last month, a Chinese delegation met with Admiral John Aquilino, the head of US Indo-Pacific Command, at a conference in Fiji, although neither side released details.
That followed a snub in June when Beijing denied the Pentagon's request for a meeting between US Defence Secretary Lloyd Austin and his Chinese counterpart Li Shangfu on the sidelines of a defence forum in Singapore.
The issue has been complicated by sanctions imposed on Li in 2018 when he was involved in procurement, specifically related to Chinese purchases of Russian Su-35 combat aircraft and S-400 surface-to-air missile system-related equipment.
In May, Biden said that his administration was considering lifting the sanctions on Li, though the next day a State Department spokesperson said this was not under consideration.
Additional reporting by Amber Wang