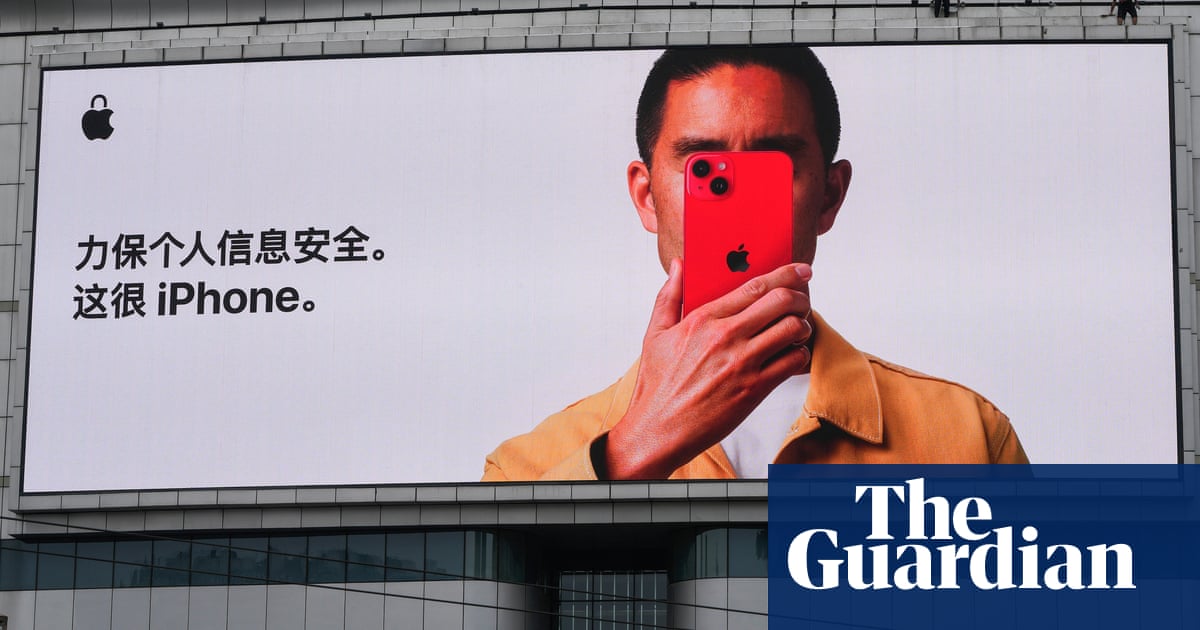 Apple stocks fell after China reportedly banned officials at central government agencies from using or bringing iPhones and other foreign-branded devices into the office.
In recent weeks, Chinese officials were given the instructions by their superiors in workplace chat groups or meetings, the Wall Street Journal reported, adding that it wasn't clear how widely the orders were being distributed.
The report weighed heavily on Wall Street stock indexes, with Apple shares falling 3.6%. China is one of Apple's biggest markets and generates nearly a fifth of its revenue.
Several analysts said on Wednesday that the reported move showed Beijing was not willing to spare any US company in its push to reduce its dependence on American technologies.
"Even Apple is not immune … in China where it employs hundreds of thousands, if not more than a million workers, to assemble its products through its relationship with Foxconn," DA Davidson analyst Tom Forte said.
This "should inspire companies to diversify both their supply chain and customer concentrations to be less dependent on China in the event the tensions get worse".
The ban could trigger concerns among foreign companies operating in China as Sino-US tensions escalate, and comes ahead of an Apple event next week that analysts believe will be about launching a new line of iPhones.
The WSJ report did not name other phone-makers besides Apple. Apple and China's State Council Information Office, which handles media queries on behalf of the Chinese government, did not immediately respond to Reuters' requests for comment.
The latest restriction by China mirrors similar bans taken in the US against Chinese smartphone maker Huawei Technologies and short video platform TikTok, owned by China's ByteDance.
For over a decade, China has been seeking to reduce reliance on foreign technologies, asking state-affiliated firms such as banks to switch to local software and promoting domestic semiconductor chip manufacturing.
Huawei recently released a 5G smartphone that uses an advanced silicon chip on a scale of miniaturisation that was thought beyond its capabilities due to US-led export restrictions, analysts have said.
The Mate 60's processor is the first to use SMIC's most advanced 7 nanometre (nm) technology and suggests the Chinese government is making some headway in attempts to build a domestic chip ecosystem, analysis firm TechInsights said.
Sino-US tensions have been high as Washington works with allies to block China's access to vital equipment needed to keep its chip industry competitive, and Beijing restricts shipments from prominent US firms including planemaker Boeing and chip company Micron Technology.
No immediate impact on Apple's earnings is expected, however, considering the popularity of the iPhone in China, CFRA Research analyst Angelo Zino said.
During a visit to China last week, US commerce secretary Gina Raimondo said US companies had complained to her that China had become "uninvestible", pointing to fines, raids and other actions that have made it risky to do business in the world's second-largest economy.
With Reuters