For three decades, international mining companies have tussled with officials and locals over a patch of desert around an extinct volcano in Pakistan's neglected, insurgent-prone western province of Balochistan.
Now, after resolving years of legal disputes, Barrick Gold wants to invest $7bn to revive the mining project, Reko Diq, which experts believe contains one of the world's largest untapped reserves of copper and gold.
Barrick and Pakistani authorities say Reko Diq will not only be Pakistan's largest foreign fixed investment but a vital source of copper — a key component for the world's energy transition — at a time when global supplies are barely likely to meet demand.
"Reko Diq is one of the bigger copper-gold undeveloped projects in the world," said Mark Bristow, chief executive of Barrick, which aims to start mining in 2028 subject to an ongoing feasibility study. "It's a very big deal. Any copper mine right now is a big deal."
The project highlights how the copper shortfall is pushing miners into ever trickier markets in search of supply. Pakistan's repeated political and economic crises have scared away all but the most determined foreign investors, and local authorities had blocked an earlier attempt involving Barrick to mine Reko Diq.
Balochistan, Pakistan's poorest province, borders Afghanistan and Iran and is suffering a brutal, simmering conflict with separatist militants motivated in part by alleged exploitation of the region's mineral wealth.
Bristow argues that the project, in which Barrick has a 50 per cent stake alongside the Pakistan and Balochistan governments, will bring much-needed development to the region.
"Mining, when it goes into emerging markets, is obsessed with getting its money back," he said. "We've learned that you start paying benefits and dividends early on."
As countries transition to clean energy sources, copper — whose conductive properties make it crucial to transporting electricity — is only expected to become more important to the global economy.
But with supply from incumbent mines in countries such as Chile and Peru stalling, an estimated $118bn of investment by 2030 is needed to plug a supply gap that will by next decade be equivalent to 35 Reko Diq-sized projects, according to analysts at CRU Group.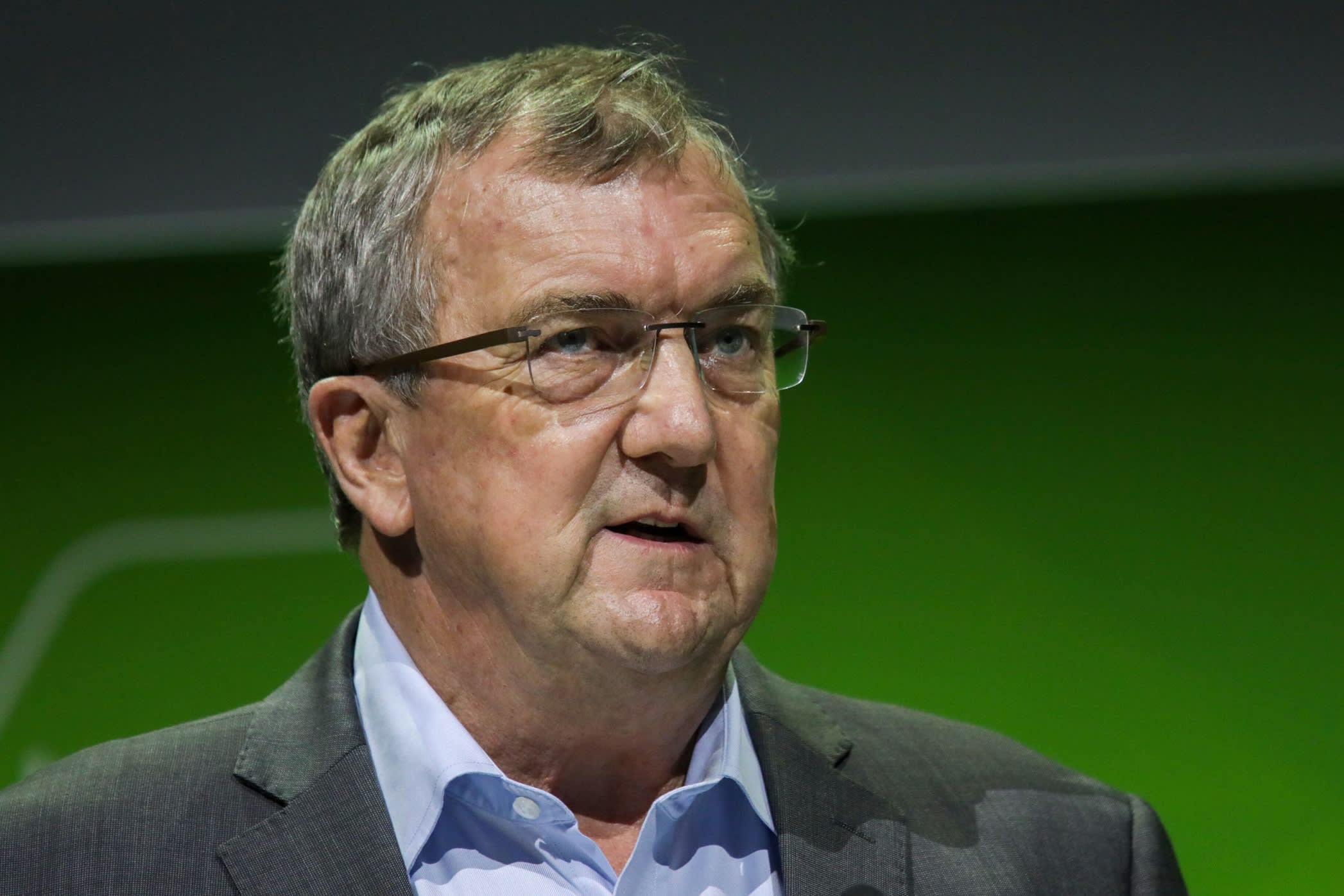 Bristow is known in the industry as a dying breed of buccaneering executive with a record of operating in riskier markets such as Mali and the Democratic Republic of Congo.
While Reko Diq adds "a lot of uncertainty" for Barrick investors, "Barrick is no stranger to frontier jurisdictions", said Canaccord Genuity analyst Carey MacRury.
Another factor that could help steer the Reko Diq project is the presence of a new investor. Saudi Arabia's Public Investment Fund and state mining company Ma'aden have expressed interest in a stake. Analysts said the involvement of one of Pakistan's most important allies would help shield the project from future political U-turns.
If successful, the mine could turn the company into one of the world's largest copper producers. Diversifying its portfolio into copper is particularly important for gold miners such as Barrick to stay relevant with investors focused on environmental, social and governance issues, since the company's core product plays no role in the energy transition.
Reko Diq sits along the largely untapped south Asian leg of a rock formation from Europe to south-east Asia that is believed to hold rich copper deposits. Analysts believe there is the potential for more mines.
Ahsan Iqbal, who recently stepped down as Pakistan's planning minister and worked on the project, argued that Reko Diq would "put Balochistan on the mining map of the world".
But the project's chequered history has become emblematic of the difficulties for foreign investors in Pakistan. Australia's BHP first struck a deal to explore the site in 1993, before a joint venture between Barrick and UK-listed Antofagasta, which runs copper mines in Chile, eventually took on the project.
Authorities in 2011 blocked their request to start development, citing community opposition, leading to nearly a decade of international arbitration. In 2019 the World Bank's dispute resolution arm ruled against Pakistan, ordering it to pay the companies $5.8bn in damages — a sum that would have bankrupted the country.
Barrick eventually revived the project, waiving the award in an out-of-court settlement and restructuring the terms directly with Pakistani authorities.
But the project comes at a time when Pakistan's intensifying economic and security woes — with the country teetering on the brink of bankruptcy — have put off foreign companies.
Pakistan's most important investor over the past decade has not been a private company but China, which has poured billions of dollars into ports and railways as part of its Belt and Road infrastructure scheme.
Yet Beijing, too, has run into repeated difficulties, with militants in Balochistan targeting Chinese projects in a series of bloody attacks.
The security situation has deteriorated since the Taliban took power in neighbouring Afghanistan in 2021, with terrorist attacks in 2022 rising 27 per cent from a year earlier, according to the Pak Institute for Peace Studies think-tank.
Reko Diq "is 50 miles from Afghanistan and 40 miles from Iran", one person involved with the project said. "So it will be a target."
For support, Barrick has turned to Pakistan's powerful army, which helps control the country's politics and helped negotiate last year's deal to revive the project, according to a person involved.
Pakistan's army chief also this month attended a local mining conference alongside Bristow. "The military are a steadying hand," Bristow said. "They are absolutely essential on the security side."
Yet rights groups have repeatedly accused the army of abuses in Balochistan, including extrajudicial executions, allegations it denies.
Bristow has welcomed the potential Saudi interest in Reko Diq and dismissed hand-wringing over whether he can see through the project.
"When you look at the world, it is more complex than when I started," he said. "Gone are the days that you can control a mining company from a multistorey, cushy building in the developed world."