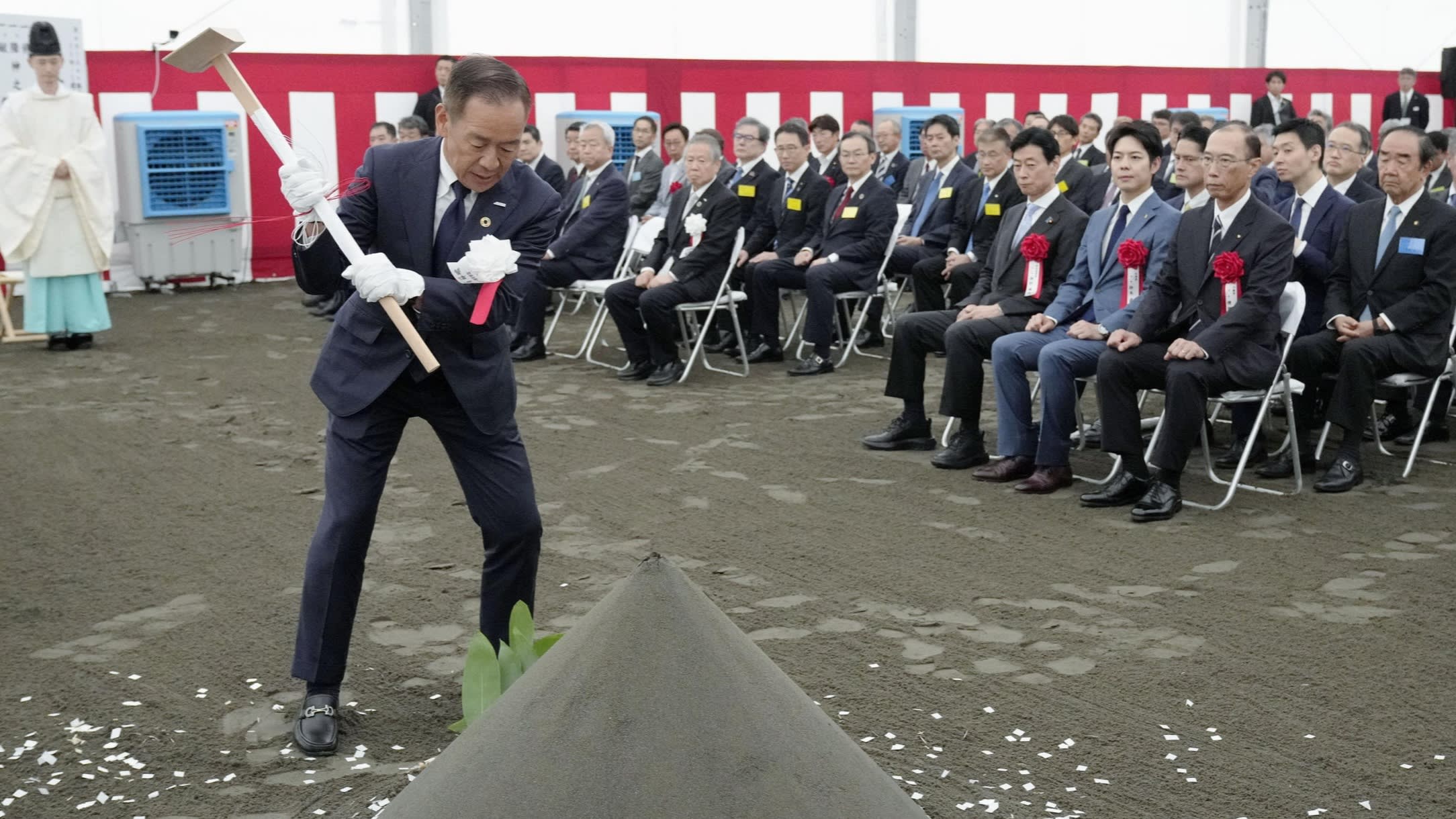 Receive free Semiconductors updates
We'll send you a myFT Daily Digest email rounding up the latest Semiconductors news every morning.
There was a feeling of national pride in Japan as the biggest participants in the semiconductor industry from ASML to Applied Materials to Lam Research gathered on the northern island of Hokkaido when construction for the country's new chip plant kicked off last week.
In front of the gathered guests, trade minister Yasutoshi Nishimura boasted that Chitose, a city of less than 100,000 people where the plant for newly formed joint venture Rapidus will be built, had "the potential to overtake Silicon Valley".
Such claims might just be typical grandstanding for a groundbreaking ceremony but there is no question about the stakes in Japan's ¥5tn ($34bn) experiment to revive itself as a semiconductor powerhouse. Success or failure will have significant ramifications not only for Japan but also for the US and other allies looking to reshape the global chip supply chain amid rising tensions with China.
The partnership between Rapidus, which is backed by the government and Japan's biggest corporations, and IBM to develop advanced chips is evidence of the industrial blocs emerging among friendly nations as they seek to reduce their dependence on chips produced by Taiwan Semiconductor Manufacturing Company.
But while many in Japan desperately want this new strategy to work, it is hard to overlook the difficulty Rapidus faces in pulling it off. Its challenges begin with the country's severe labour shortage. The number of construction workers has already fallen nearly 30 per cent since 2009, and the shortage extends to jobs such as truck drivers, plant operations managers and engineers.
Rapidus has already hired more than 200 employees, but acquiring top talent will be a challenge in a place like Hokkaido where there is no ecosystem for chip companies and their suppliers. The yen's sharp decline also makes it harder to recruit skilled workers from overseas.
Then there is also the critical question of manufacturing technology. In an interview earlier this year, Atsuyoshi Koike, the chief executive of Rapidus, said the company was founded on the lessons drawn from Japan's decline in the global chip industry, which it used to dominate in the 1980s before ceding its edge to rivals in South Korea, Taiwan and eventually China.
"The reason why Japan failed was because it tried to make everything on its own," Koike said. "We're not going to revive Japan's semiconductor industry, but we are talking about how Japan's manufacturing can make a global contribution."
Rapidus will work with IBM with the aim of starting mass production of 2-nanometer node chips from 2027. The company will also co-operate on technology with IMEC, the nanotechnology research centre outside Brussels used by the most advanced chipmakers to build prototypes.
But while IBM has led research and development of the advanced chip technology, analysts question how Rapidus can compete against rivals such as TSMC and South Korea's Samsung in terms of production quality and stable output. Japan only has expertise to manufacture far less advanced 40nm chips.
IBM also faces a lawsuit from Global Foundries, which alleges that the US company unlawfully disclosed its intellectual property and trade secrets to partners including Rapidus. Hiroshi Fushimi, an analyst at Shobayashi International Patent and Trademark Office, said the lawsuit's impact on Rapidus was likely to be limited, although it was difficult to rule out the legal risk entirely.
IBM said the allegations made by Global Foundries were "entirely baseless". Rapidus declined to comment.
In addition to manufacturing capability, Fushimi also questioned whether Rapidus had enough financial firepower to be competitive as a semiconductor manufacturer. Rapidus estimates that the company would need about ¥5tn to achieve mass production of the advanced chips. So far, the government has agreed to provide ¥330bn in subsidies and is promising more.
Compared with China and the US, critics have long argued that Japan's subsidies for industry in general are too small particularly because the government tries to distribute equally to a number of companies instead of betting on a select number of potential winners.
Perhaps most telling of all is the tiny amount of investment Toyota, Sony, Kioxia, NTT, SoftBank's mobile and its three other corporate backers have agreed to provide: a grand total of ¥7.3bn. Even that, Koike admits, took a lot of persuasion: "It wasn't easy for board members to say yes to an investment into what they thought could end up as fantasy."