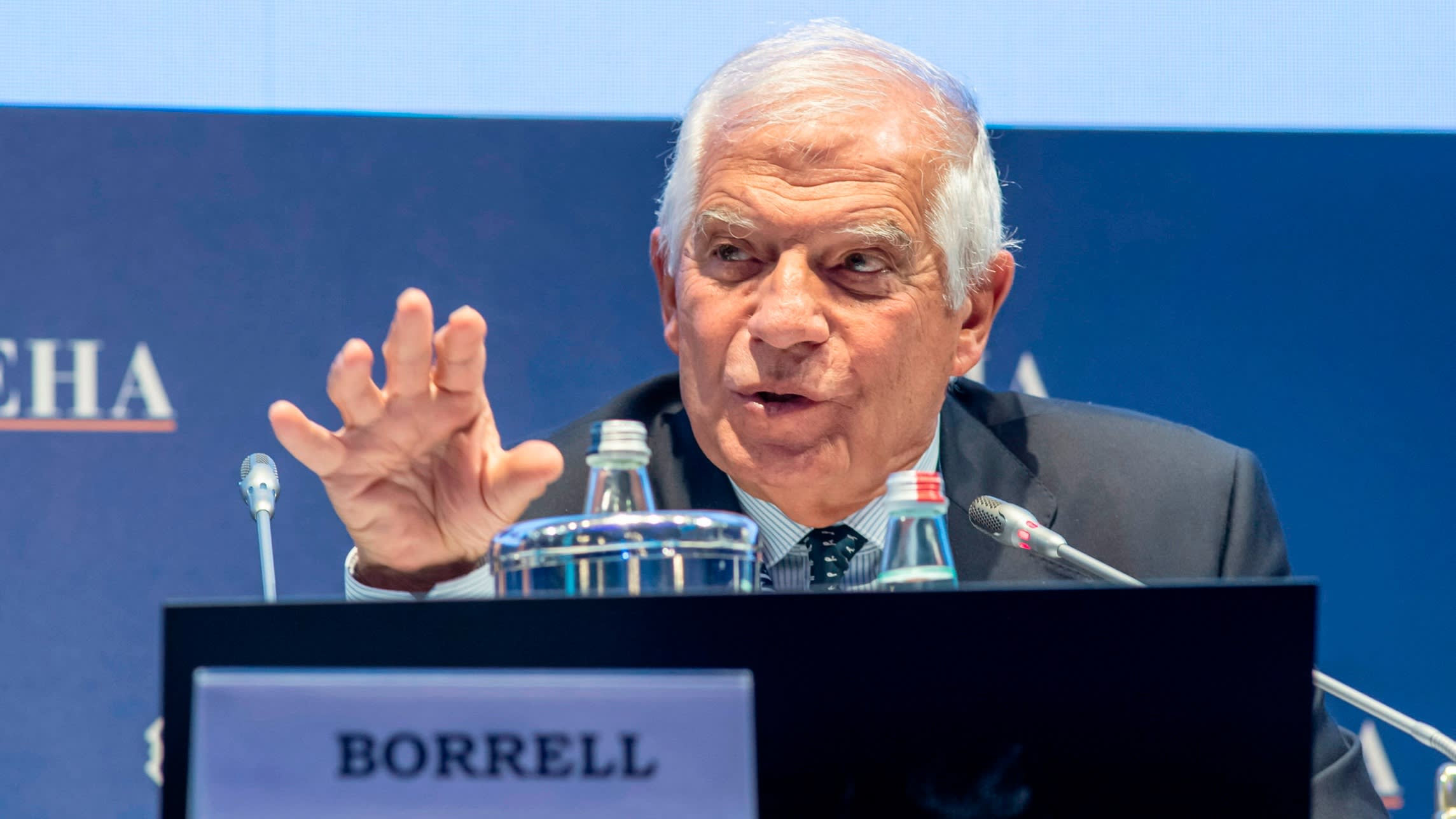 Receive free Iran updates
We'll send you a myFT Daily Digest email rounding up the latest Iran news every morning.
The head of the EU foreign service has demanded that Iran release a European diplomat "illegally detained" for more than 500 days, confirming the Swedish man's identity a day after his incarceration was disclosed.
Johan Floderus, a Swedish citizen who works for the European External Action Service, the EU's diplomatic service, was detained in Iran last year while on a private visit, the New York Times reported on Monday.
While many western countries have accused Tehran of detaining private citizens, particularly dual nationals, for the purpose of alleged "hostage diplomacy", imprisoning a western diplomat is rare.
Josep Borrell, the EU's high representative and head of the EEAS, on Tuesday confirmed the "illegal detention" of Floderus, adding that European institutions and Swedish authorities had been "pushing the Iranian authorities to release him".
"Every time we had a diplomatic meeting at all levels, we have put the issue on the table. Relentlessly, we have been working for the freedom of Mr Floderus. And we will continue doing that . . . we will not stop until Mr Floderus will be free," he told reporters.
Without naming Floderus, Sweden's foreign ministry said that a man in his thirties was detained in Iran in April last year.
"The Swedish citizen has been arbitrarily deprived of his freedom and should therefore be released immediately," it said. "To avoid complicating our efforts and for reasons of secrecy, we cannot go into any more detail at present."
Tehran has not publicly commented on the case. Iran's foreign ministry spokesman Nasser Kanaani told reporters that he was not aware of the case when asked about Floderus's detention.
However, Iran's intelligence ministry announced last July that its agents had detained a Swedish national on charges of espionage as he was about to leave the republic. It said the man, who it did not identify, had been in contact with "several European and non-European suspects" and visited Israel before his trip to Iran.
Relations between Iran and Sweden have soured since the 2019 arrest in Stockholm of Hamid Nouri, an Iranian national. He was sentenced to life in prison last year after he was found guilty by a Swedish court of being involved in the execution of Iranian prisoners in 1988.
The news of Floderus's detention comes as the US and Iran seek to complete a prisoner swap deal after Tehran last month transferred five Iranian-American dual nationals from prison to house arrest.
The US has, as part of the exchange, agreed to allow Iran access to $6bn of its frozen oil money held in South Korea. The funds are to be transferred to accounts in Qatar, where the money will be monitored to ensure it is only used for non-sanctioned goods. Once the transfer is complete, Iran is to allow the five US detainees to leave the country, while the Biden administration is expected to release a similar number of Iranian prisoners.
European states have traditionally had better relations with the Islamic republic than the US, and the EU has been the main mediator of diplomatic efforts to revive the 2015 nuclear accord Tehran signed with world powers.
But Iran's relations with European governments have deteriorated after Tehran violently cracked down on anti-regime protests, as well as the sale of armed drones to Russia and the arrest of European dual nationals.
Additional reporting by Laura Dubois in Brussels