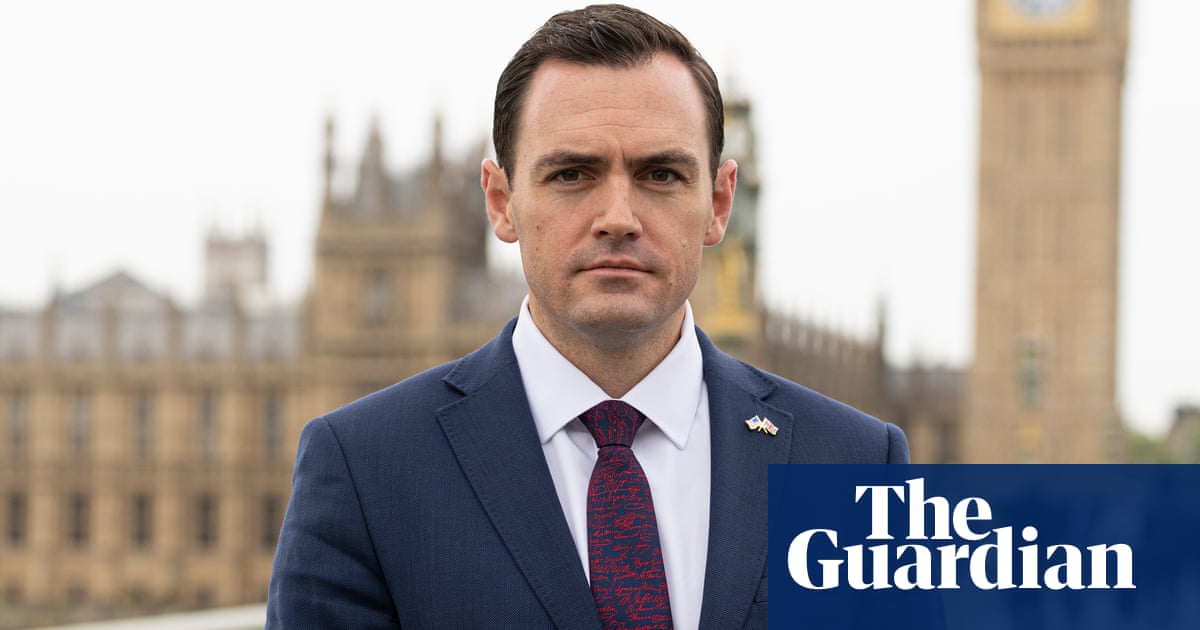 Beijing wants to "subordinate and humiliate" the west, according to the Republican chair of a newly created China committee in Congress, who is leading a delegation of hawkish US politicians on a two-day trip to the UK.
Mike Gallagher argued that China, under President Xi Jinping, believed in "the inevitable demise of capitalism", and said he hoped to better understand how far British politicians of all parties shared his committee's concerns.
The goal of Beijing, Gallagher argued, was "to render us subordinate, humiliated and irrelevant on the world stage and make the CCP [Chinese Communist party] the dominant global power", and he thanked the UK for adopting a "forward posture" in the Indo-Pacific after Britain deployed an aircraft carrier there two years ago.
Gallagher was speaking alongside Haley Stevens, the China committee's lead Democrat. She said the US was overly reliant on the Chinese market, particularly when it came to commodities and green technology. That was "not a preparedness strategy" when thinking about a conflict over Taiwan, she said.
Gallagher said he believed that the world was "in the window of maximum danger" for "a potential kinetic confrontation" – a possible war – over Taiwan, and he hoped that the UK's commitment to supplying nuclear submarines to Australia would "help prevent world war three before it's too late".
He said the long-term goal of the US was to "win the competition" with China, which he defined as "reclaiming our economic independence". Stevens said the US and China both "want access to one another's markets" but the US-China trade deficit was "egregious".
Xi has accused the US of pursuing a policy of "containment" against China and has criticised what he describes as the "new cold war" mentality of the west. The Biden administration has introduced a number of policies designed to prevent China from accessing advanced technologies, such as semiconductors, whose supply chains are concentrated in the US and its allies.
Gallagher suggested that the US should instead pursue a policy of "constrainment", which "recognises the fact that … we're not going to totally decouple, but we want to constrain [the CCP's] worst behaviour".
The Republican, who has not been to China himself, argued against "relentless engagement", saying "30 years of experimentation with that hypothesis" had proven unsuccessful.
He is leading a delegation of eight Republicans and three Democrats, who met Ben Wallace, the defence secretary, for lunch on Friday and the Inter-Parliamentary Alliance on China, a cross-party group of MPs and peers concerned about Beijing's rising assertiveness and treatment of its Uyghur minority.
Concern at the rise of China is a rare issue of bipartisan consensus in the US, although some European lobbyists argue that the rhetoric of a civilisation clash is provocative and risks inching the two sides closer to a new cold war.