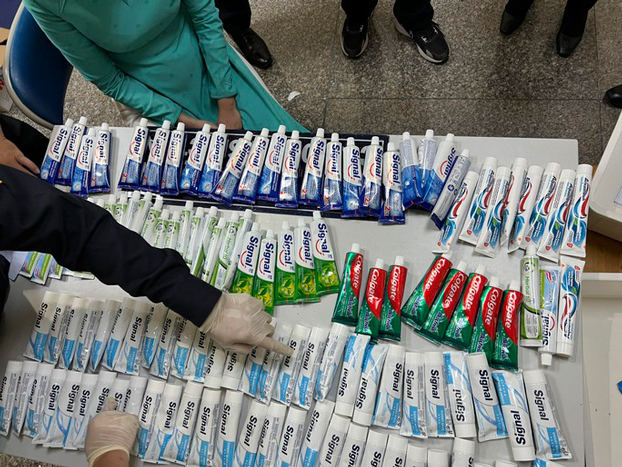 Vietnamese police have released four flight attendants detained for transporting cocaine and other illegal drugs in their luggage on a flight from Paris because of a lack of evidence, state media reported Wednesday.
The female flight attendants said they agreed to transport the toothpaste tubes for an individual who approached them in Paris and paid them more than 10 million dong, or about U.S.$424, to take the tubes on the flight to Ho Chi Minh City.
The women said they were unaware of the narcotics, and that they did not know the identity of the person who asked them to transport the toothpaste tubes.
Upon arrival in Ho Chi Minh City on March 16, authorities found more than 11 kilograms (25 lbs.) of MDMA, commonly referred to as ecstasy, ketamine and cocaine in tablet and powder form in the tubes in their luggage.
On Tuesday, police searched their homes, but found no illegal drugs.
Meanwhile, police have opened a case to further investigate the illegal transportation of narcotics and to hold the perpetrators to account, said a statement issued the same day by Vietnam's Ministry of Public Security.
From Jan. 1 to March 14, customs officials at Tan Son Nhat International Airport detected eight cases of drug trafficking and confiscated nearly 15 kilos (33 lbs.) of various illegal narcotics.
Translated by Anna Vu for RFA Vietnamese. Edited by Roseanne Gerin and Malcolm Foster.