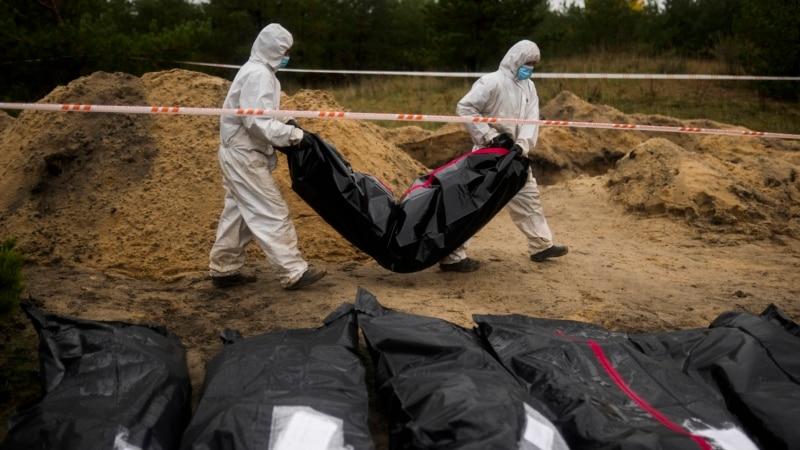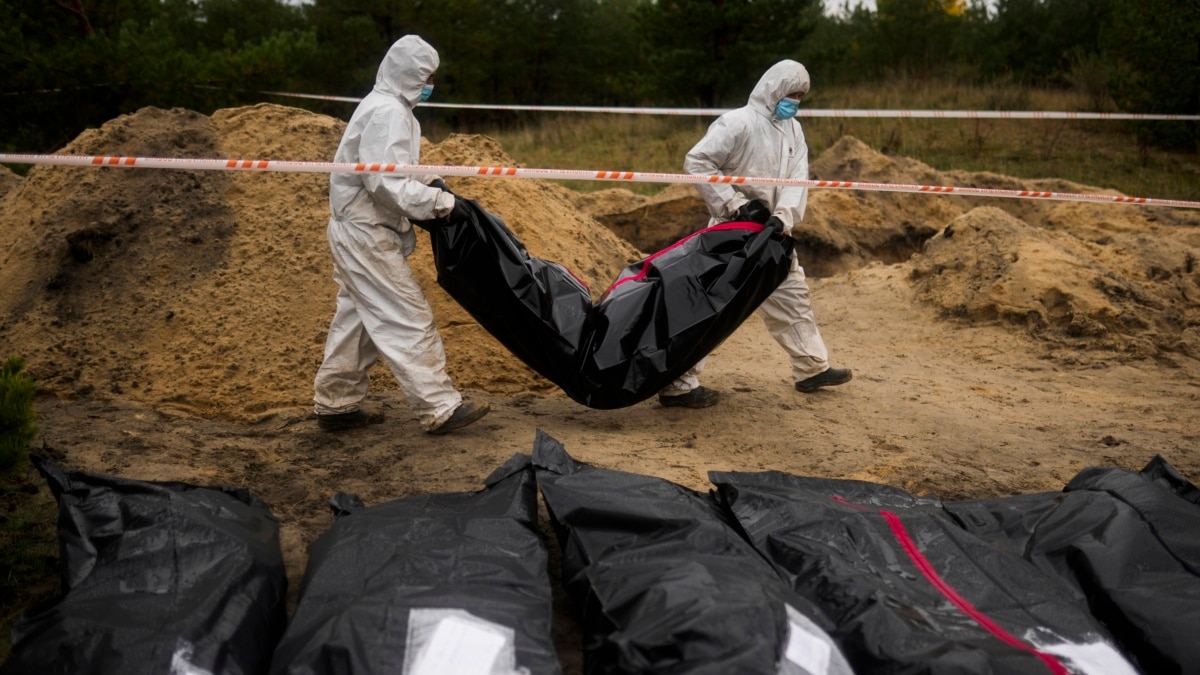 State Department —
Russia's armed forces have committed "numerous war crimes and other atrocities" since Moscow launched a full-scale invasion of Ukraine on February 24, 2022, said a U.S. Department of State report that documents human rights practices around the world.
"There were credible reports of summary execution, torture, rape, indiscriminate attacks, and attacks deliberately targeting civilians and civilian infrastructure by Russia's forces in Ukraine, all of which constitute war crimes," the State Department said in its 2022 annual human rights report, released Monday.
The annual report also underscored cases of forced deportation of civilians and children from Ukraine to Russia.
The report comes after the International Criminal Court issued warrants for the arrest of Russian President Vladimir Putin and a Russian children's rights official for their roles in alleged war crimes relating to the illegal transfers and deportations of children from occupied Ukrainian territories to Russia.
Moscow said the arrest warrants are outrageous and has dismissed the prospect of Putin going to trial. Russia does not recognize the ICC's jurisdiction.
U.S. President Joe Biden and senior officials from his administration have accused Russia of committing war crimes and atrocities in Ukraine. In February, the State Department determined that members of the Russian forces and other Russian officials had committed crimes against humanity in Ukraine.
The report also highlighted concerns about continuing human rights abuses in Iran, China, Myanmar (formerly known as Burma,) Afghanistan, South Sudan, Syria and other authoritarian nations.
On Iran, U.S. Secretary of State Antony Blinken said this year's report documents in detail "the Iranian regime's violent crackdown and its continued denial of the Iranian people's universal human rights and fundamental freedoms, including freedoms of expression and religion or belief."
The death of 22-year-old Mahsa Amini while in the custody of the so-called "morality police" last September for an alleged dress code violation triggered peaceful protests across Iran.
While the Iranian government launched an investigation after the death of Amini, it focused on the acts of the protesters whom the government called "rioters" with no indication it would investigate the conduct of security forces, said the State Department report.
On the People's Republic of China, Blinken said, "Genocide and crimes against humanity" continued to occur against predominantly Muslim Uyghurs and members of other ethnic and religious minority groups in China's Xinjiang province.
These crimes include the arbitrary imprisonment or other severe deprivation of physical liberty of more than one million civilians, forced sterilization, coerced abortions, rape and other forms of sexual and gender-based violence, and persecution including forced labor and draconian restrictions on freedom of religion or belief, freedom of expression, and freedom of movement, according to the human rights report.
On Myanmar, the report said the military regime continues to use violence to brutalize civilians and consolidate its control, killing more than 2,900 people and detaining more than 17,000 since a military coup in February 2021.
The new report documents the status of respect for human rights and worker rights in 198 countries and territories. The State Department has issued its annual Country Report on Human Rights Practices for more than 40 years.