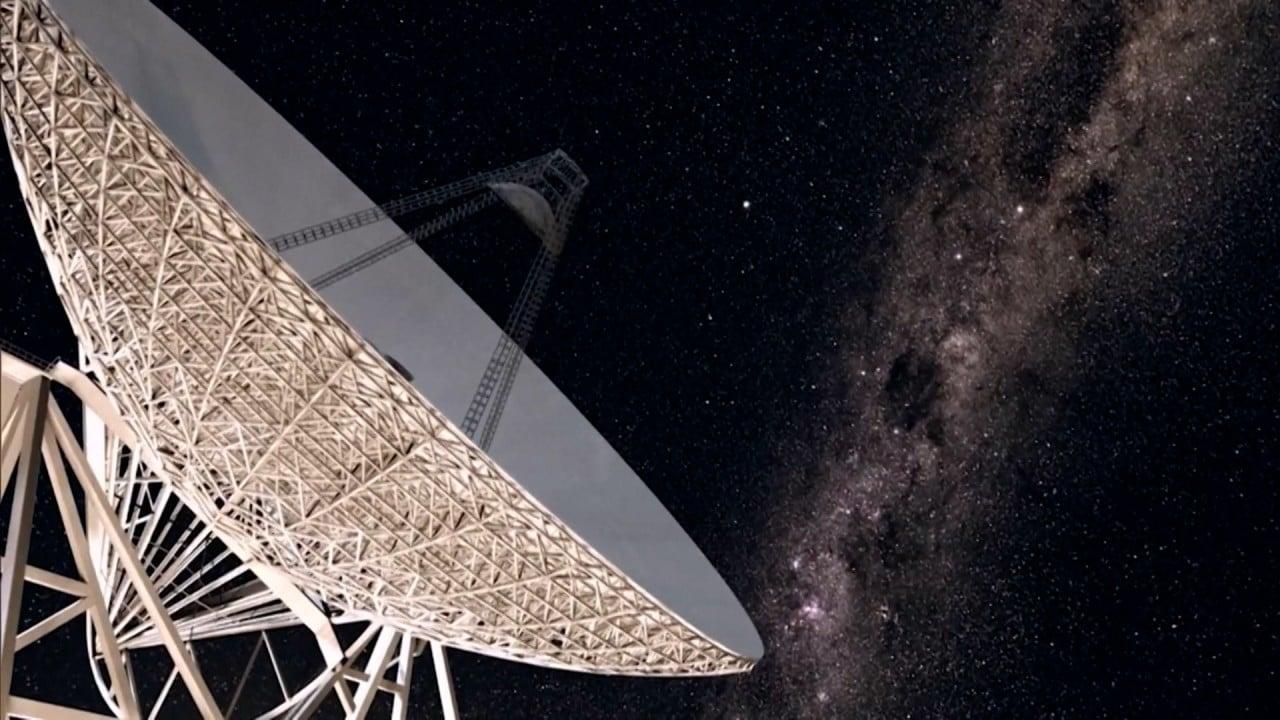 Three years of continuous data collection proved them right – that conditions on Saishiteng offered a promising solution to China's decades-long bottleneck in the development of optical astronomy.
Since then, the local government has built a US$30 million road to connect astronomers and construction workers on the mountain's peaks with the nearest town Lenghu, or Cold Lake – home to an abandoned petroleum base from the 1990s and a few hundred regular residents – about 1½ hours away.
"The elevation up here is challenging and I sometimes have difficulty breathing, but I'm adapting," said one worker from Nanjing, his skin tanned after months under the fierce sun that beats relentlessly over the building sites.
The dome will house a 2.5 metre (8.2 feet) diameter telescope which will be one of the world's most powerful tools to survey the northern sky – and the first in the Eastern Hemisphere – once it is up and running by the end of this year.
The Wide Field Survey Telescope, jointly developed by the University of Science and Technology of China and the Purple Mountain Observatory, will map the Milky Way to better understand the evolution of stars and look for violent events in the deep universe, such as the collision of black holes.
China's zero-Covid policy of recent years meant Deng was unable to travel often from Beijing to Lenghu, but he has made several trips since the country reopened in December.
As the site had progressed, more colleagues had told him that they would like to put up telescopes there, Deng said.
On another of the mountain's peaks last weekend, astronomer Deng Yuanyong and his colleagues from the Chinese Academy of Sciences were putting together a 1 metresolar telescope named AIMS, which they hope will accurately measure the sun's magnetic field in the infrared waveband.
"AIMS is one of the most complicated and expensive solar telescopes China has ever built. We are happy to call this place home after years of site search, as dry weather is so important for infrared observations," he said.
Once completed in September, AIMS will work with China's two space-based solar observatories to study the solar maximum, the period when the sun's activity is at its peak.
The mountain is already home to a number of telescope arrays, including a group of more than 20 telescopes that monitor asteroids and so-called near-Earth objects.
There are also plans for the site to host large telescopes that are still in development, such as the 6.5 metre diameter MUST (MUltiplexed Survey Telescope) and the 8 metre diameter EAST (Expanding Aperture Segmented Telescope).
Both projects, led by Tsinghua University and Peking University, respectively, will be a first for China. Construction is expected to start in five years, with partial funding already raised from non-government sources.
Deng Licai said Saishiteng's exceptionally transparent and stable air was similar to the Hawaiian mountains and Chilean deserts and would enable Chinese astronomers to make their observations from their own facilities in their own country.
But he stressed that Saishiteng was not just for China. As the only astronomical site in the Eastern Hemisphere, it would fill an observational gap and benefit the observation of astronomical processes everywhere, because of the Earth's rotation, he said.
"We are open to all international partners who would like to put up their own telescopes here."