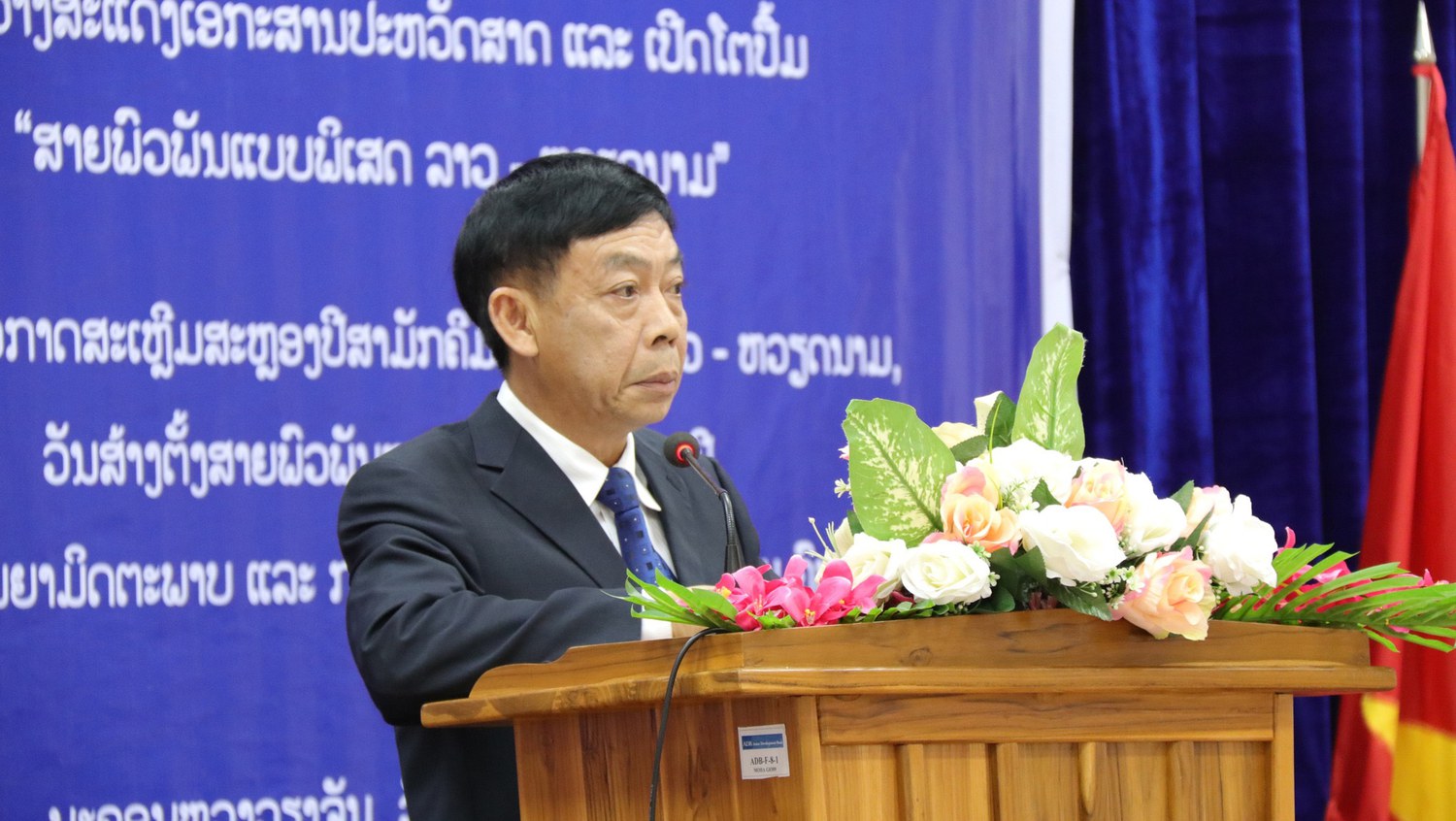 A senior Lao government official has admitted that civil servant entrance exams are often staged to make way for candidates previously selected, and called for greater transparency in the process.
"Those to be recruited have already been determined," said Lao Minister for Home Affairs Thongchanh Manixay, speaking to the country's parliament, or National Assembly, on Dec. 9. "The Ministry of Home Affairs is aware that there have been many cases in the past that have not been transparent and just."
Thongchanh called on National Assembly members to monitor corrupt hiring practices within their constituencies and to identify and hold offenders responsible in accordance with relevant laws. A computer-based testing system should also be established to provide transparency, he added.
State jobs in Laos have long gone mainly to applicants with the right connections, or the money to pay bribes, another government official told Radio Free Asia, speaking on condition of anonymity in order to talk freely.
"This is a hard problem to solve. We don't know the exact number of people who got jobs without passing their exams, but we are trying to solve this problem a little at a time," he said. "We just don't have the sources and data we need to support investigations."
Any state employee found to have obtained their jobs through nepotism or their connections with other officials will be immediately fired from their positions, the source added.
A teacher working as a volunteer after being passed over for recruitment told RFA that the tests used for selecting government workers should include technology showing right away who had actually passed their exams.
"Candidates who don't have connections will take their exams and then be told later on they didn't pass," the teacher said, who didn't want to be identified for security reasons.
"The government should eliminate nepotism," she added. "This would help poorer candidates a lot."
Also speaking to RFA, a volunteer teacher who later quit her job said that candidates coming from families able to pay bribes are sometimes also passed over for hiring, with preference given to those with better connections.
"This is normal now. Even if you have the money to be hired, you still might not get in," the former teacher said. "The applicants who get state jobs are the ones who have connections."
"Though taking these exams is required by the government, they are really just a formality," another teacher agreed.
"Based on what we hear from people socializing and drinking beer in the night clubs, it's clear that one must have a connection to high-ranking officials to get a state job," he said.
Translated by Sidney Khotpanya. Written in English by Richard Finney. Edited by Malcolm Foster.