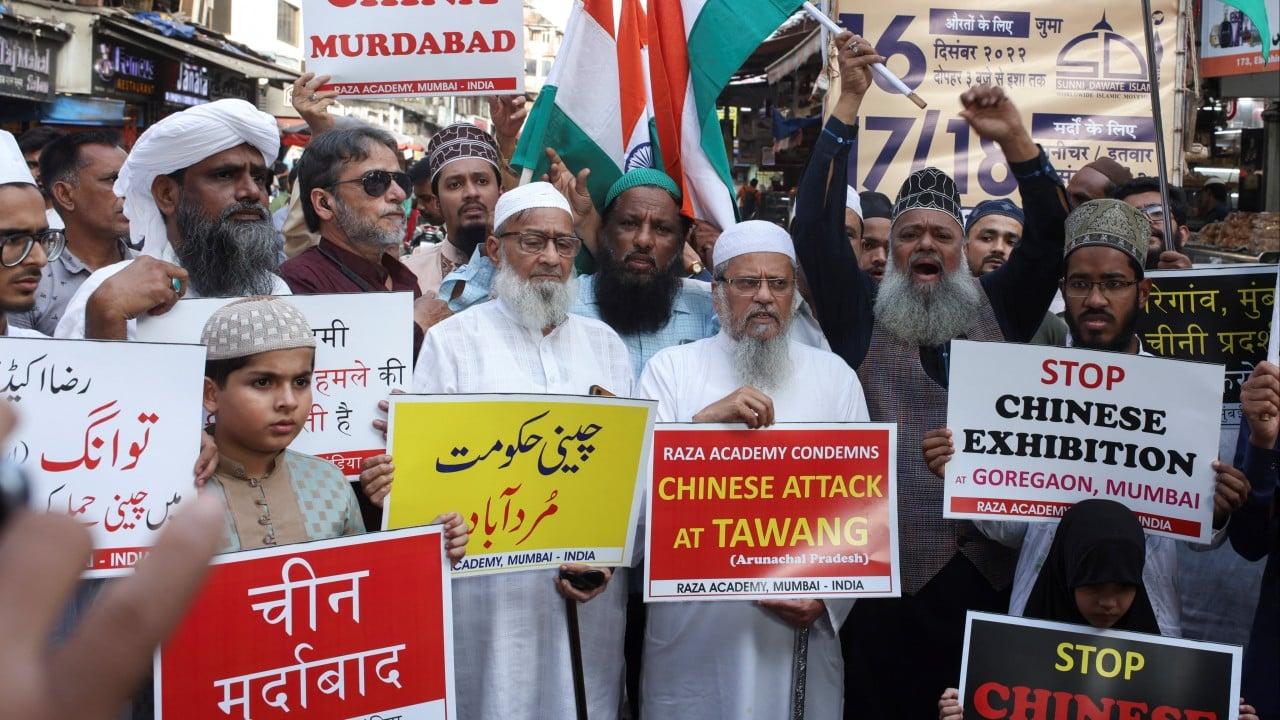 Jaishankar on Thursday said multilateral platforms were being "misused to justify and protect perpetrators".
The Indian foreign minister believed China was blocking his country's efforts to list as terrorists certain Pakistani nationals whom New Delhi identified as involved in the 2008 attacks in Mumbai.
The attacks on November 26 of that year killed 166 people, including 26 foreign nationals. Pakistan-based militant group Lashkar-e-Taiba was accused of perpetrating them.
During a special UN Security Council meeting on counterterrorism on Thursday, Jaishankar criticised "some members" of the council for putting on hold "evidence-based proposals without assigning adequate reasons".
"How do we deal with double standards, both inside and outside this council? For too long, some have persisted with the approach that terrorism is just another instrument or stratagem," the Indian foreign minister said.
"We cannot let another '9/11 of New York' or '26/11 of Mumbai' happen again", he urged.
Zhang countered by asking "all parties" to "abandon geopolitical calculations and ideological bias" in tackling terrorism, mentioning the East Turkestan movement as a top terror group of concern.
The movement for an independent East Turkestan is a separatist Uygur-led campaign that China accuses of practising and promoting "extreme religious violence" in its western province of Xinjiang Uygur autonomous region. Many Uygurs call Xinjiang East Turkestan.
Westerns nations have accused Beijing of invoking counterterrorism efforts in Xinjiang to commit human rights abuses there. Beijing denies all such allegations.
Jaishankar on Thursday exited the room before Zhang delivered his remarks, only returning after the Chinese envoy had finished speaking.
Zhang said China found it "deeply regrettable" that "certain countries" were "politicising and instrumentalising counterterrorism issues, pursuing a double-standards or selective approach" that would "ultimately undermine overall global counterterrorism cooperation".
Separate from the two envoys trading accusations, India and Pakistan – countries with historical bad blood dating to India's independence and subsequent partition in 1947 – engaged in their own war of words on the sidelines of the two-day event.
Pakistani Foreign Minister Bilawal Bhutto Zardari on Thursday said India at the council did not allow an "open and inclusive debate" on terrorism. He accused "a neighbour" of "financing and fostering terrorism" because of Pakistan's economic engagement with China.
In response to Jaishankar's assertion that Pakistan was the "epicentre of terrorism", Bhutto said: "You cannot shut us up just because Osama bin Laden was found in Pakistan."
Bin Laden, founder of al-Qaeda, an Islamic extremist organisation, was killed by US special forces in Pakistan in 2011 following his role in plotting the September 11 attacks.
"The fact is that Osama bin Laden is dead, and he does not define the people of Pakistan," Bhutto said.