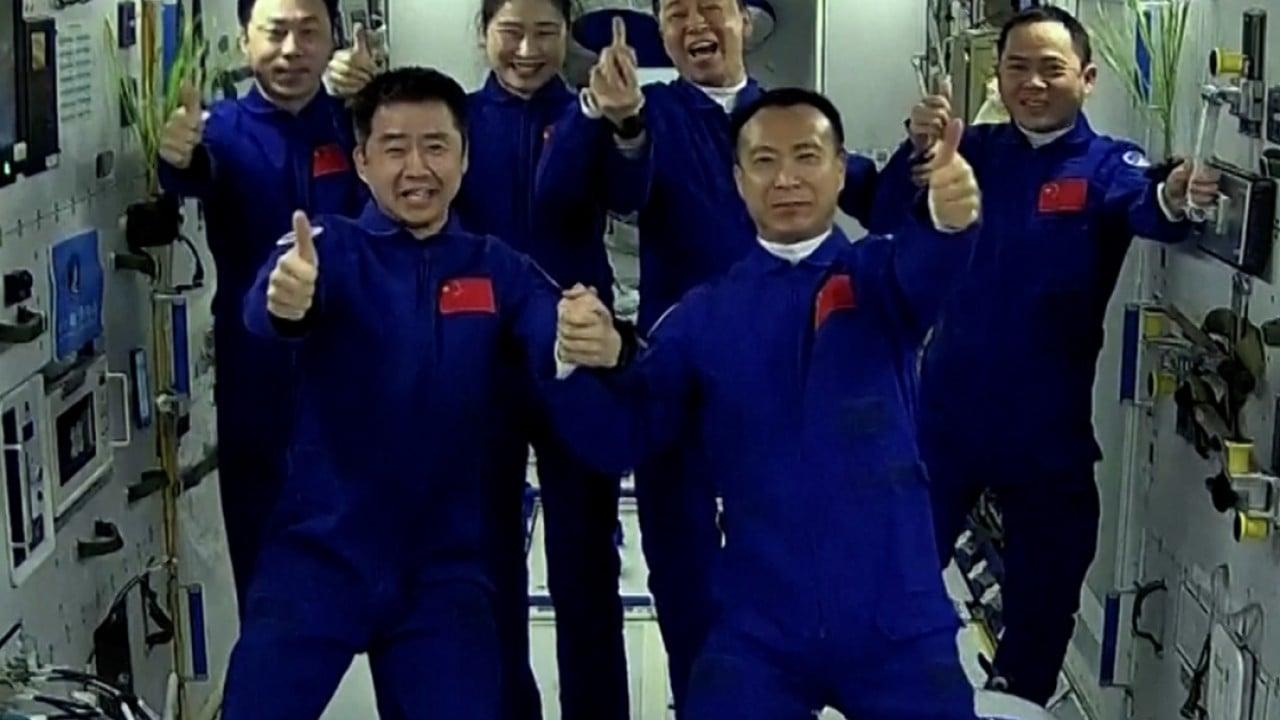 During their six months aloft, the crew oversaw the addition of two laboratory modules, Wentian and Mengtian, to the main Tianhe living space. The construction of the final T-shaped orbiting Tiangong station was completed in November.
They also oversaw five rendezvous and dockings, performed three extravehicular activities, gave one lecture, and conducted a number of experiments, according to state news agency Xinhua.
CMSA deputy director Lin Xiqiang said in June that the mission was designed to transform the orbiter into a national space laboratory.
The agency plans to launch two crewed space missions each year for the next decade.
The astronauts spent their last week on the station handing over to the Shenzhou-15 crew – and setting another Chinese first in the process by confirming the Tiangong's ability to temporarily house six people.
The Shenzhou-15 team is led by 57-year-old Fei Junlong, and includes Deng Qingming and Zhang Lu. Fei previously commanded the Shenzhou-6 mission in 2005.
Shenzhou-15 is the last of 11 missions required to wrap up the last stage of the space station's construction and launch the first stage of its application and development, according to Ji Qiming, assistant to the CMSA director.
The Tiangong, or "Celestial Palace" in Chinese, is expected to operate for around a decade and run experiments in near-zero gravity.
Its development comes as Nasa prepares to decommission the International Space Station by 2031.
China has not been involved in the ISS – the US Congress has banned Nasa from collaborating with China since 2011.
But China has made progress on its own, including landing the Chang'e 4 spacecraft on the far side of the moon in 2019, as well as a rover on Mars last year.