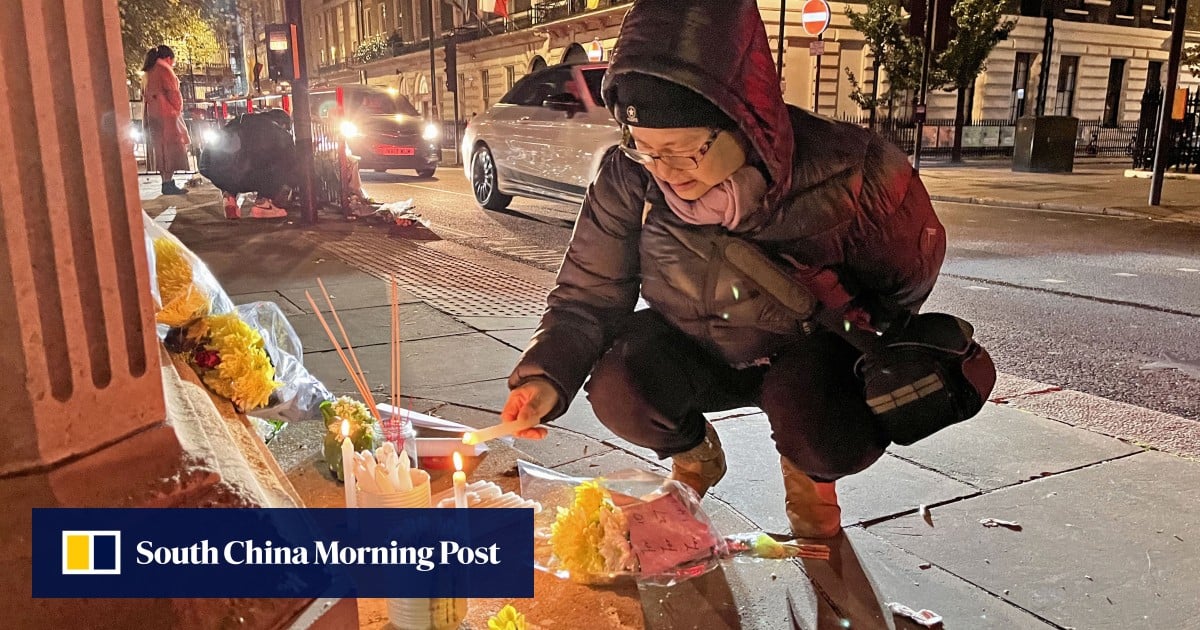 The application had sought to refurbish the Grade II-listed historic Johnson Smirke building and the partial demolition and remodelling of the Grade II-listed Seaman's Registry building, as well as alterations to two other buildings on the site. Those structures have not been in use for about a decade.
The remodelled buildings would include a new Embassy House providing housing for about 200 embassy staff and a cultural exchange centre for embassy events.
The committee had received more than 50 letters of objection from the local community, raising concerns ranging from the site potentially becoming a "terrorist target" to protests around the embassy having a "huge impact" on the area.
Residents who live in the flats on the site also raised concerns Chinese officials might be able to enter their homes or ban flags or posters from being displayed outside their homes under leaseholder agreements for the properties.
In Britain, leaseholder agreements that can run a century or longer are often made for properties being built, while the underlying land is still owned by someone else, a so-called freeholder. Delancey, a property development company, bought the freehold from the Crown Estate in 2010 and sold it to the Chinese government eight years later.
Separately, Jane Scott, a junior minister in the Department of Leveling Up, Housing and Communities, said in a written response to Parliament this week that the British government was considering whether to "call in", or review, the request to relocate the embassy.
The British government has used its call-in powers to block several deals by Chinese companies this year on national security grounds.
The Foreign Office summoned the Chinese ambassador this week over the treatment of a BBC cameraman during anti-lockdown protests in Shanghai.
The proposed embassy site includes four office buildings and the adjacent residential block of flats. It also includes the preserved ruins of a Cistercian abbey and other locations of archaeological significance, including Black Death burial grounds from the 1300s.
The first coins were produced on the site in 1810 by the Royal Mint, which had previously produced them at the Tower of London. The Royal Mint stopped making coins at the site in 1975.
The Johnson Smirke building was home to Barclays' executive board from 1988 until January 2000. It was run as an office centre site by Landmark for a time before the sale to the Chinese embassy.