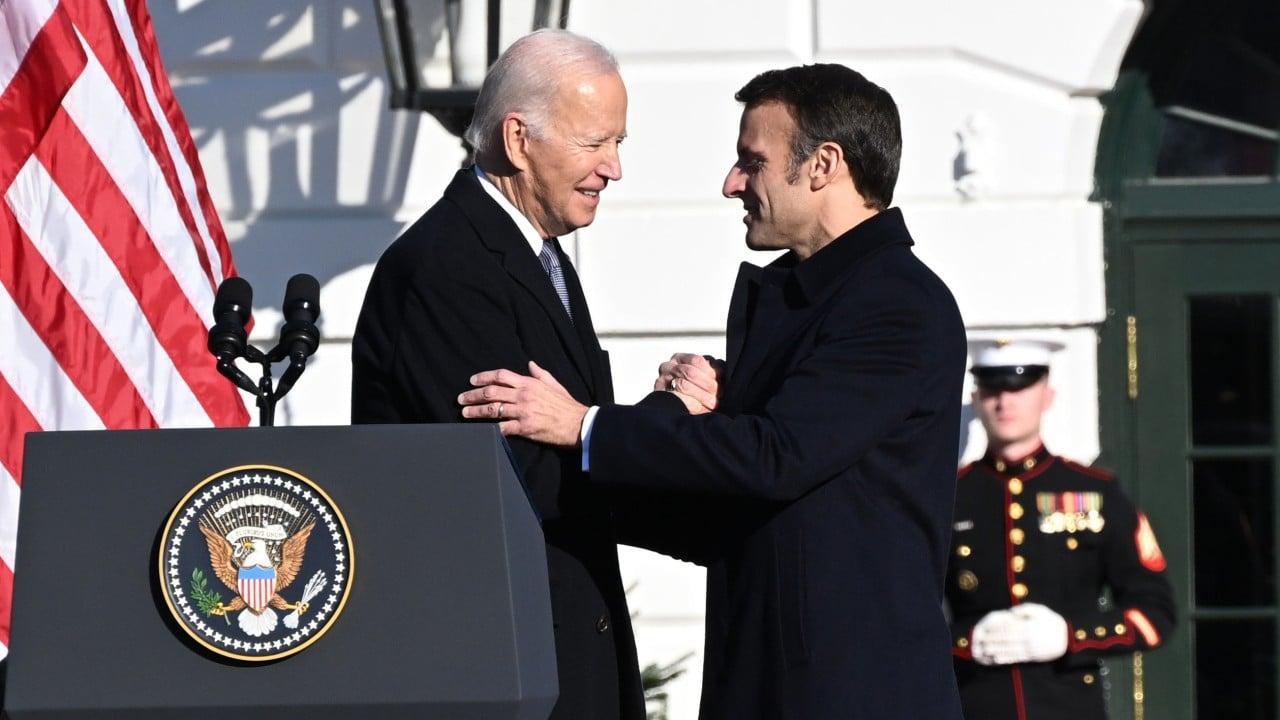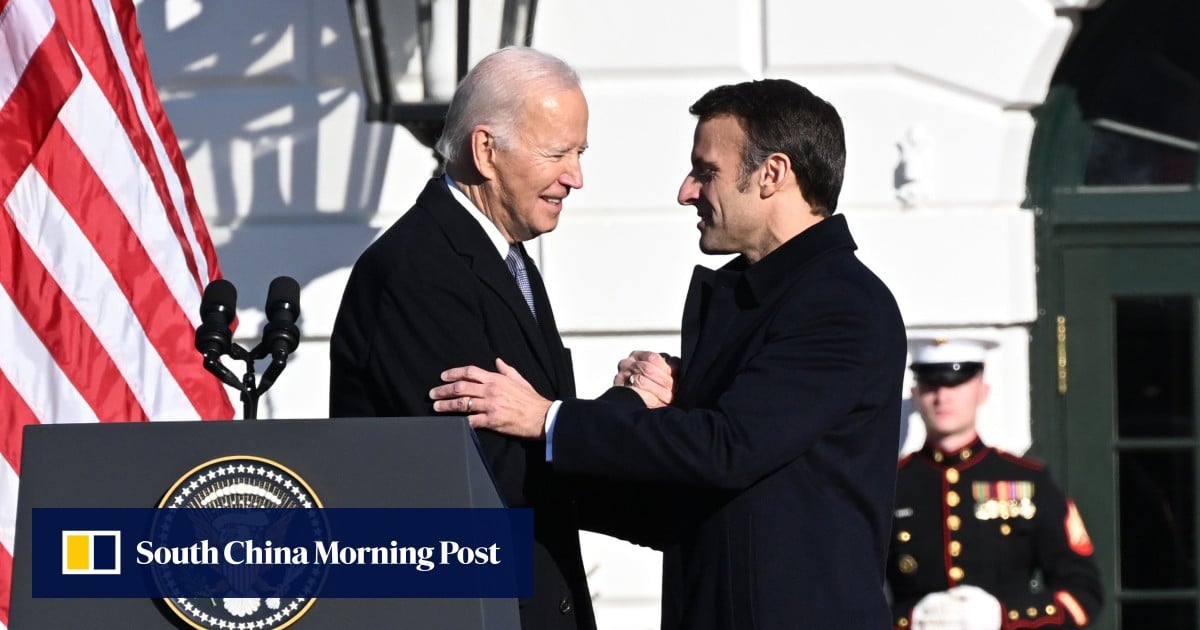 Macron, who is on an official state visit to the US, said he was "confident" that "we can work out some of the differences that exist".
France was not looking for an exemption but "simply to discuss the consequences of the legislation" on some projects being developed in Europe, he added, because "there's such a difference in subsidies that these projects might come to an end".
Macron said the two countries had "no alternative but to work together" and for that reason their approaches needed to be synchronised towards granting government support to critical industries.
Signed into law in August, the Inflation Reduction Act aims to drive the US away from fossil fuels and towards electric transport by 2035.
But European allies have criticised the IRA, primarily for its planned subsidies. It has been described as the biggest piece of US legislation in history, designating more than US$360 billion to ensure energy security and target climate change over the next decade.
The law excludes electric vehicles assembled outside North America from tax credits of US$7,500 per car for buyers.
It also requires lithium-ion battery makers to source at least 40 per cent of their components domestically to qualify for green credits starting on January 1.
Notwithstanding the display on Thursday of "oldest ally" bonhomie, experts say there is little Biden can do beyond offering his assurances.
Daniel Sneider of Stanford University doubted that White House officials would ask Congress to revise the provisions.
"Instead they are looking for ways to administratively deal with the implementation, not only regarding Europe, but also, very importantly, with [South] Korea, Japan, Taiwan, and other partners so that it does not undermine their efforts to create effective supply-chain resilience," said Sneider.
Adding that Biden understands there is "no way to have resilience on a purely national basis" since the "production process is much too global and complex", Sneider said the White House was "struggling to resolve these tensions".
Troy Stangarone of the Washington-based Korea Economic Institute of America believed any solution would still likely need to come through a legislative change.
"The [US] Supreme Court has increasingly taken a negative view of regulatory bodies taking a more expansive view than what is in legislative text, and the text of the Inflation Reduction Act is fairly specific," Stangarone said.
He noted the IRA lacked a provision "allowing for adjustments in the rule-making process for where the legislation is not in compliance with US obligations".
Meanwhile, Bradley Martin of the Rand Corporation's National Security Supply Chain Institute said "there may be some flexibility in how the subsidies are applied, still maintaining the intent of promoting US industry, but perhaps not as directly competing with European suppliers".
A joint statement released after the Biden-Macron meeting described the two countries as looking forward to "the work of the US-EU Task Force on the Inflation Reduction Act to further strengthen" the bilateral partnership on clean energy and climate in a way that was "mutually beneficial".
The task force was launched in October to address concerns raised by the European Union related to the legislation.
On December 5, the US will host the EU for the third Trade and Technology Council ministerial meeting in Washington. The TTC serves as a forum for the two sides to coordinate approaches to address key trade and technology issues.
Secretary of State Antony Blinken and Trade Representative Katherine Tai will lead the US delegation along with Secretary of Commerce Gina Raimondo.
Raimondo in a speech at the Massachusetts Institute of Technology on Wednesday said the goal for the TTC meeting would be to align our approaches and "secure supply chains, export control, data governance and investment screening", while describing China as an emerging threat to national security, US business and American workers.
The IRA forms part of a broader US push to steer away from China, create new supply chains independent of the Asian giant, and bring back manufacturing to the US.
In August, Congress passed the Chips and Science Act to set aside more than US$52 billion in grants and US$24 billion in tax credits for companies to manufacture semiconductors in the US.
In October, a bipartisan provision was introduced in the Senate to limit federal procurement of products and services that use chips produced by Chinese companies identified by the Pentagon as Chinese military contractors.
The Buy American Act, finalised in March and based on an executive order signed by Biden during his first week in office in 2021, requires all manufactured products bought by the federal government to have a certain level of domestically sourced components. In October, the previous minimum of 55 per cent increased to 60 per cent. By 2029 it is expected to rise to 75 per cent.
The Biden administration has already banned Chinese companies from buying advanced chips and chip-making equipment or from hiring American citizens or green card holders for chip development.
Standing beside Biden on Thursday, Macron pointed out that France and the US "share the same vision and the same willingness" to reduce their supply-chain dependency on China, including in "semiconductors, electric vehicles and green energy".
Highlighting Biden's comment on Beijing, Martin of Rand Corporation said it was the president "acknowledging that China has a considerable amount of leverage over the market" and that building US and allied capacity was "essential to counteracting it".
"I don't know that I'd interpret that as the sole reason for the IRA and the Chips Act," Martin added. "But certainly it's a factor."