From 5h ago
NSW rail union pushes ahead with industrial action
Sydney commuters are in for a "very messy day" as the NSW rail union pushes ahead with industrial action that will take out 70% of the train fleet, AAP reports.
The Rail, Tram and Bus Union has been locked in long-running stoush with the Perrottet government over a new Korean-made Intercity fleet, which it says is unsafe.
While the government has signalled it could be prepared to spend $264m to modify the fleet, the union says it has refused to sign an agreement confirming it will fix the safety issues raised by train drivers. The union said on Friday:
This will be the fourth time the government has offered to make the changes, announced the changes, and then backtracked as a result of internal politics.
Rail, Tram and Bus Union NSW secretary Alex Claassens said during a meeting with the government yesterday, elements of the modification offer had been taken off the table:
I'm just not sure where we go from here but our members are resolute. We are going to continue fighting to get these trains made safe, and we'll do whatever it takes to make that happen.
Protected industrial action planned for today is going ahead, which will see train drivers refuse to operate foreign or privately made trains. This means only 30% of Sydney Trains and NSW TrainLink services will be operating.
Claassens:
It's going to be a very messy day. It'll be a weekend timetable with other trains taken out of it.
Transport minister David Elliott said yesterday that the government had offered railway workers $3,000 bonuses:
The families of the railway workers right now could be having $3,000 deposited in their account, instead of having that money spent on modifying perfectly good trains.
But Claassens described the payments offered to railway workers, to get the fleet on the tracks without modifications, as "bribes".
Sydney commuters have been advised to expect significant train delays and cancellations. A flow-on effect is likely to impact people travelling to Sydney airport and on buses.
I am informed that 500mm is a lot of rain.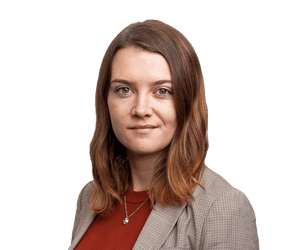 Eden Gillespie
Call for Queensland to move to affirmative consent model to tackle sexual violence
Queensland's Women's Safety and Justice Taskforce has recommended a move towards an affirmative model of consent to bring the state in line with other Australian jurisdictions.
It was one of 188 recommendations included in the taskforce's second report, Hear her voice, which was handed to the state's attorney general on Friday.
The taskforce also recommended the government develop and implement "an adequately resourced" community education campaign to improve understanding about consent and sexual violence.
The Queensland government should also establish a victims' commission as an independent statutory office to "protect the needs of victims of all violent offences", the taskforce said.
Other suggestions were the development of a strategy to increase the use of the respectful relationships education program across all Queensland schools and to work with survivors and Aboriginal and Torres Strait Islander peoples to develop a model for a professional victim advocate service.
A week after Roe v Wade was overturned in the US, and just days before new abortion laws come into force in South Australia, parliamentarians are set to "mentor" young people at an anti-abortion event.
The Liberal leader, David Speirs – along with three others from his shadow ministry, the Labor minister Clare Scriven and other political leaders – will feature in a training day aimed at activating "a new generation to rise up and fight for the human rights of the unborn".
The Greens MLC Tammy Franks said the move showed women could never take abortion rights for granted and was "chilling for anyone who believes in bodily autonomy", while Speirs said he was "not an activist" for change.
The deputy premier, Labor's Susan Close, said the "majority of the SA community and parliamentarians support safe, legal terminations of pregnancy":
No one could want the US experience of division and heartbreak over this issue to come to our shores.
Read more about the issue here:
I'm Elias Visontay, and I'll be bringing you the news for the next few hours.
Happy financial new year to those celebrating!
Off we go …
And that's where I'll leave you this afternoon. I'm passing you over to the capable hands of Elias Visontay who, fuelled by pumpkin soup on this rainy Friday, will take you through the rest of the day's developments. See you next week!
BoM updates floodwatch alert for NSW:
Queensland records six deaths from Covid-19 with 597 people in hospital
There were 5,313 new Covid-19 cases recorded in the past 24 hours, and 15 people are in intensive care.
The rain in Sydney is going to get worse
The Bureau of Meteorology has just issued a severe weather warning.
Albanese on 'keeping private conversations private'
The PM says conversations with the French president, Emmanuel Macron, "will stay private" ahead of a meeting in Paris.